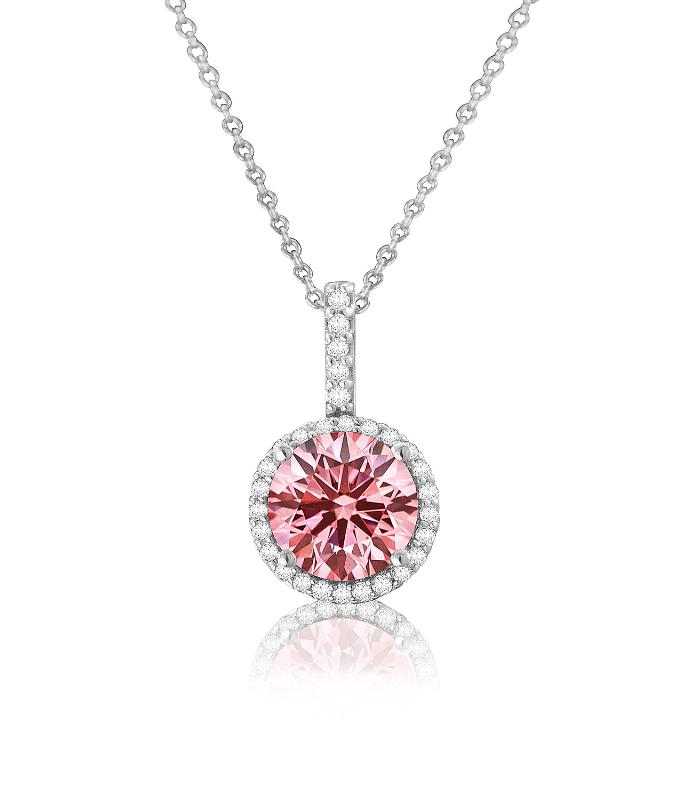 The Gemesis Diamond Company is the world's principal distributor of gem-quality lab-grown diamonds and diamond jewelry.
In honor of Breast Cancer Awareness Month, Gemesis is hosting a special pink pendant giveaway on its Facebook page from Oct. 25-29. The Brilliant Pink Angel Halo Pendant features a 0.50 carat center (0.66 carat total weight) set in 14K white gold and has a retail value of $2,348. The winner will be announced on Oct. 30.
Available in "blush" and "brilliant" shades, this new palette of pinks joins the brand's existing inventory of eco-friendly, socially responsible, lab-grown diamonds – currently available in the purest Type IIa colorless and rare fancy yellows – all of which are physically, chemically and optically the same as high-quality mined diamonds.
"We are so pleased to present consumers with this breathtaking selection of fancy pinks for the very first time," stated Gemesis Director of Marketing Martin DeRoy.