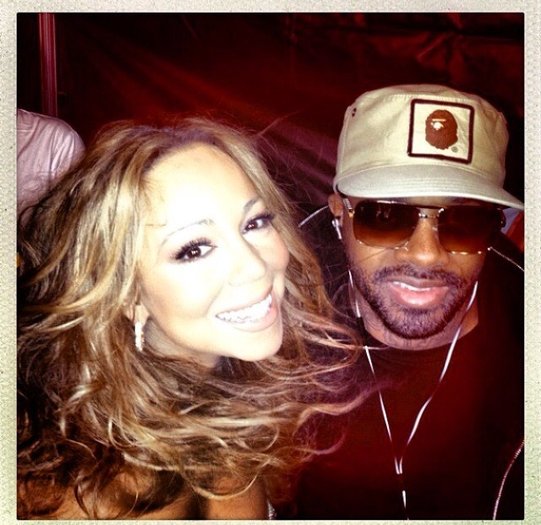 After producing many hits together, such as "We Belong Together," "Always Be My Baby" and "Shake It Off," Jermaine Dupri and Mariah Carey have made their work collaborations official. Dupri will now act as manager to Carey.
On Monday a rep for Carey announced that her longtime friend, Dupri will take over management duties. The singer was previously managed by Randy Jackson.
"A multi-talented artist of Mariah's caliber should be doing everything imaginable. I'm sure others have said this, but not the way I intend to do it. For me, it's about the execution," Dupri said in a statement.