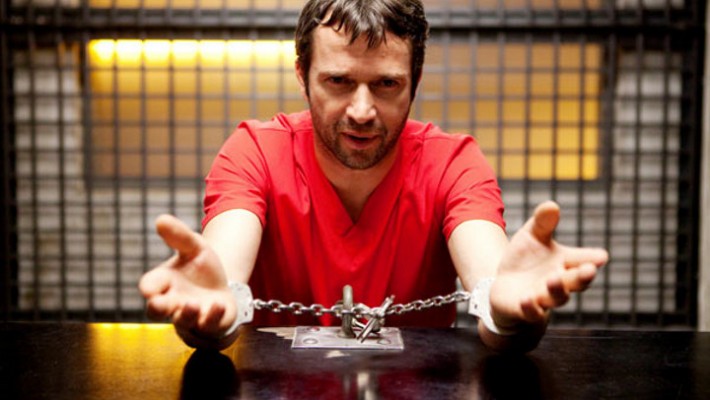 FOX has announced premieres dates for new and returning series, including the returns of AMERICAN IDOL and THE FOLLOWING, and the debut of new legal drama RAKE. In other series' news: FOX has picked up nine additional episodes of DADS, bringing the series to a 22-episode order
Featuring host Ryan Seacrest, a new judging panel, including Harry Connick, Jr., Jennifer Lopez and Keith Urban, and Randy Jackson returning as the new in-house mentor, AMERICAN IDOL XIII begins with an exciting two-night, four-hour premiere Wednesday, Jan. 15 (8:00-10:00 PM ET/PT) and Thursday, Jan. 16 (8:00-10:00 PM ET/PT).
Following the season finale of SLEEPY HOLLOW at a special time on Monday, Jan. 20 (8:00-9:00 PM ET/PT), last season's No. 1 new series THE FOLLOWING (9:00-10:00 PM ET/PT) begins its 15-week uninterrupted second season.  Created by Kevin Williamson ("The Vampire Diaries," "Dawson's Creek," the "Scream" franchise) and starring Golden Globe Award-winning actor Kevin Bacon ("X-Men: The Last Stand," "Frost/Nixon") and James Purefoy ("Rome"), Season Two catches up with RYAN HARDY (Bacon), in the wake of a horrific new murder spree, which furthers his suspicion that JOE CARROLL's (Purefoy) reign of terror is far from over. The series also stars Shawn Ashmore (the "X-Men" franchise) and Valorie Curry ("Veronica Mars"), and joining the cast this season are Connie Nielsen ("Boss," "Law & Order: SVU"), Jessica Stroup ("90210"), Sam Underwood ("Dexter") and Tiffany Boone ("Beautiful Creatures").
Bold new legal drama RAKE debuts with a special two-night event beginning Sunday, Jan. 19 (10:00-11:00 PM ET/7:00-8:00 PM PT), following the NFC CHAMPIONSHIP GAME, and continuing with its time period premiere on Thursday, Jan. 23 (9:00-10:00 PM ET/PT). Making his broadcast television series debut, Academy Award nominee and Emmy Award winner Greg Kinnear ("Little Miss Sunshine," "The Kennedys") plays a brilliant and frustratingly charming criminal defense attorney, whose chaotic and self-destructive personal life often gets in the way of his professional one.