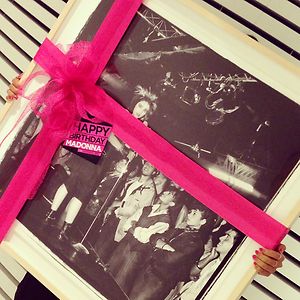 It might be Madonna's birthday, but Material Girl is giving away her gift for an incredible cause! Bid to win a vintage 30X30″ framed Madonna photo, shot by Moshe Brakha in the 80's.
Madonna will personally autograph the piece for the lucky winner.
100% of proceeds will go to Raising Malawi to support Madonna's vision for a Revolution of Love!