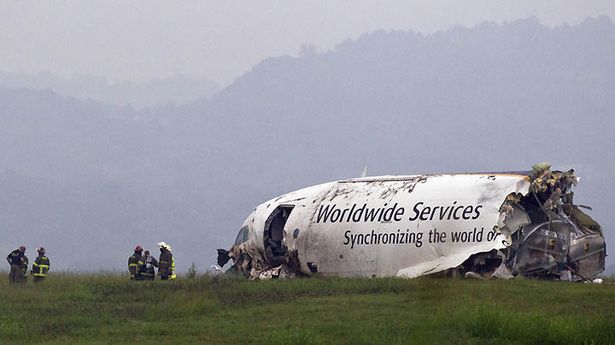 A large UPS cargo plane crashed early Wednesday morning near the airport in Birmingham, Ala., killing the pilot and co-pilot, said city Mayor William Bell. The two were the only people killed or injured in the fiery crash, Bell said. Neighborhoods in a half-mile radius of the site were evacuated, he said.
Flight 1354 crashed shortly after 6 a.m. at Birmingham-Shuttlesworth International Airport, the Federal Aviation Administration said.
The Airbus A306 from Louisville, Ky., crashed while making an approach to the airport, according to UPS.