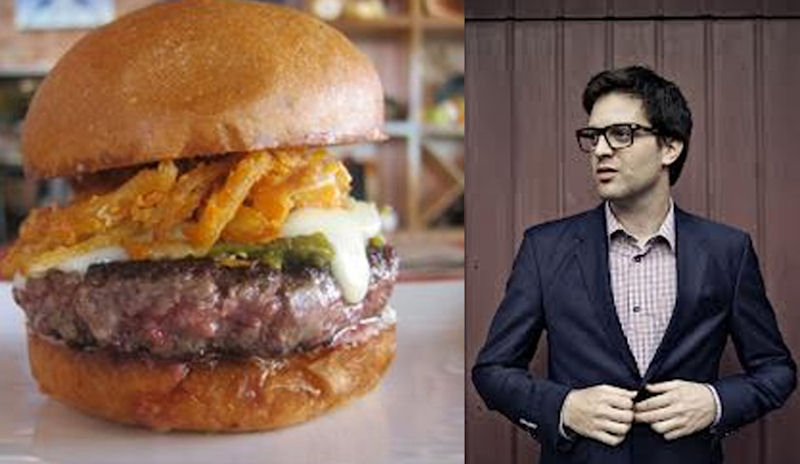 It's addicting, it's delicious, it's… Umami Burger. The company has teamed up with recording artist Mayer Hawthorne to launch the singer's signature Umami Burger creation, 'The Hawthorne,' in celebration of his upcoming album release, Where Does This Door Go.
Personally designed by Mayer Hawthorne, in collaboration with Umami Burger's culinary team, The Hawthorne is a combination of the singer's personal style, signature cocktail, and his favorite Umami Burger menu items. The burger features cognac-infused parsnip puree, Umami's signature beef patty, cognac fondue sauce, hatch chiles and crispy hatch chile straws.

The Hawthorne will be available at select national Umami Burger locations starting Tuesday, July 16th, the same date as the Where Does This Door Go album release. Locations include Umami Burger's flagship Los Angeles store at The Grove, Umami Urban in Hollywood, Umami Union in San Francisco, Umami South Beach in Miami and Umami Sixth Avenue in New York City, which is scheduled to open later this year. Fans who order the burger will also receive a free download of a Mayer Hawthorne track not included on the album.
For more information on Umami Burger, please visit umami.com. 
For more information on Mayer Hawthorne, please visit mayerhawthorne.com.