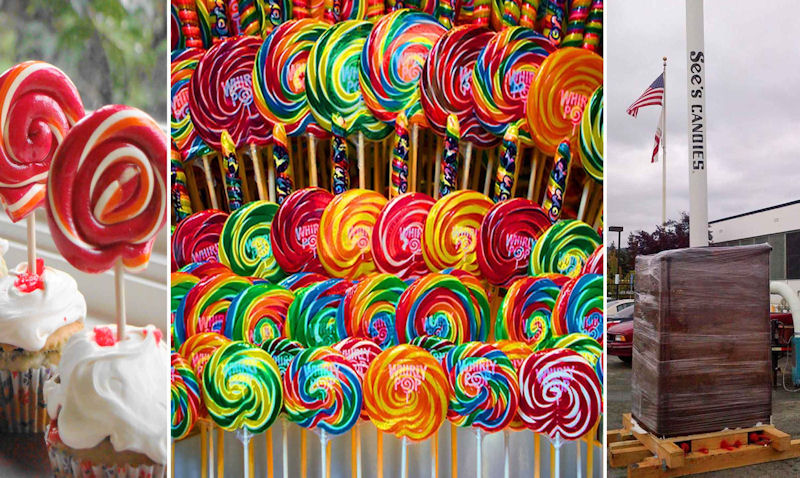 In celebration of National Lollipop Day, See's Candies is bringing back The World's Largest Lollipop to be on display once again. Guests can view the 7,003-pound Guinness Book of World Records holder near the See's shop at the Grove. At the Los Angeles shop, and at each of See's 200 shops nationwide, FREE lollypops will be distributed all day.
See's is giving away their signature gourmet lollipops in chocolate, vanilla and butterscotch flavors to each guest in store. All See's lollypops are made from all-natural ingredients, are fun to eat, last longer than regular lollypops and are rich and delicious. Guests are encouraged to take pictures with the interactive sidewalk art and upload their photos to Facebook and Twitter and tag @SeesCandies as well as use the hashtag #SeesLollypops
And to top off the celebration, See's is further spreading their love of lollypops by giving one lucky individual a chance to win a free trip for two to tour the See's lollypop factory in San Francisco as part of the "For the Love of Lollypops" sweepstakes. Guests who "like" See's Facebook page and the sweepstakes tab will be eligible to win. Visit www.facebook.com/Sees.Candies and click on the sweepstakes tab for details and to enter.