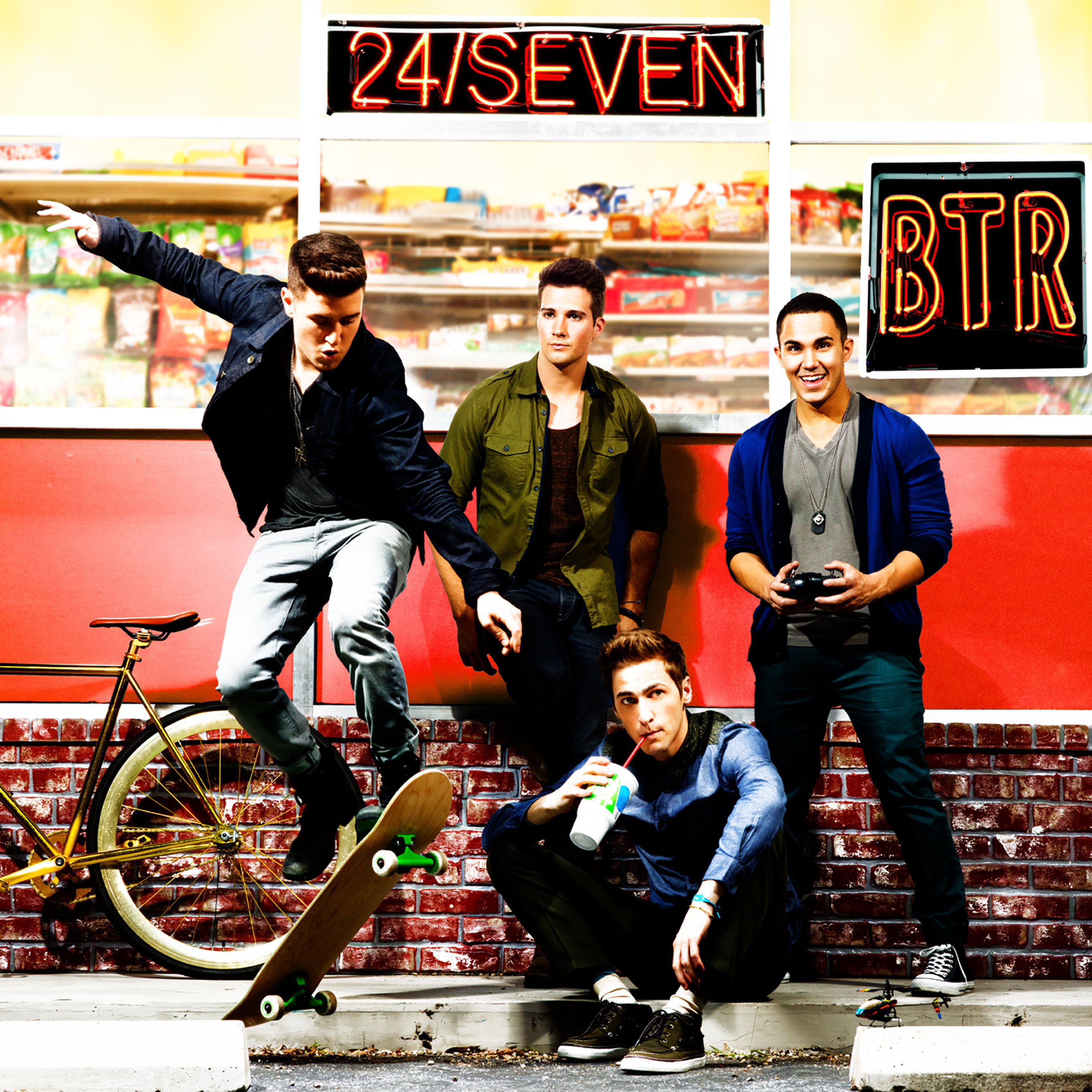 We can hear the screams already… Big Time Rush are set to release their highly anticipated third album, 24/seven , on June 11.The album is available for pre-order today[www.smarturlit.com/24seven] in deluxe and standard configurations, and all iTunes pre-orders include an instant digital download of the track "Like Nobody's Around."  
In addition to "Like Nobody's Around," whose companion video has already garnered over 1.3 million views on YouTube, 24/seven will also include brand new music from the upcoming fourth season of the hit Nickelodeon show (see below for track listings). The album features production by top music hit makers including Claude Kelly (Britney Spears, Bruno Mars), The Suspex (Demi Lovato), Matt Squire (Selena Gomez, One Direction), Matt Thiessen (Plain White T's, Carly Rae Jepsen) and Chris DeStefano (Kelly Clarkson, Carrie Underwood), with a majority of the tracks written by Big Time Rush.
"The four of us have written most of the songs on the album and really focused on making music that everyone could listen to and enjoy. 24/seven shows a level of growth and maturity while still keeping the fun carefree essence BTR started with," said band member Logan Henderson. "Our fans and hard work are completely responsible for this album, and even further this band. Can't wait for you all to hear it," added Kendall Schmidt.
Big Time Rush will herald the album's release with their recently announced "Summer Break Tour." The nationwide tour, which will also feature Victoria Justice, kicks off on June 21 at the famed Gibson Amphitheatre in Los Angeles. Fans will get to see both artists' electrifying performances in over 38 cities across the U.S., including stops in New York, Chicago and Dallas. For more information on the tour, please visit www.SummerBreakTour.com.