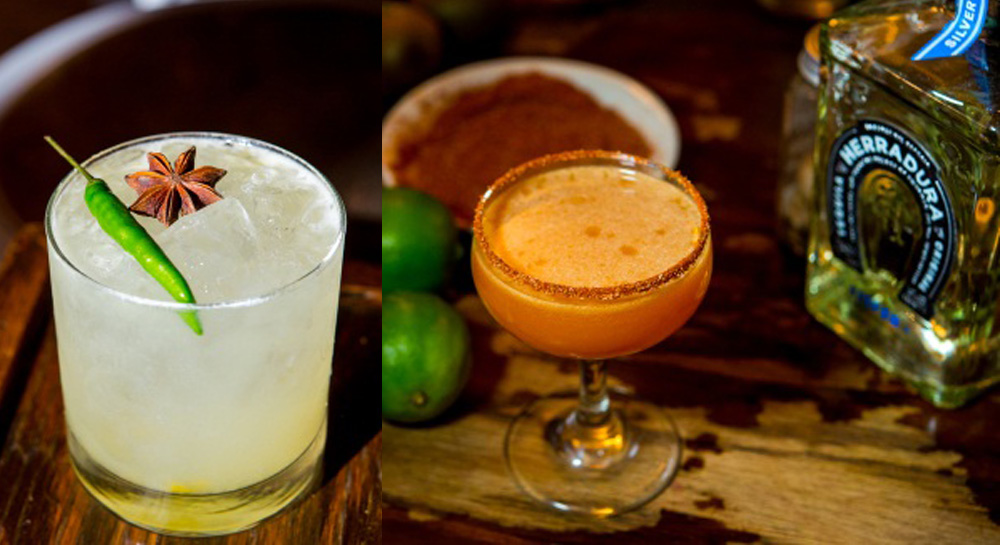 Tequila Herradura is the leading brand of tequila sold in Mexico and they're celebrating with two zesty cocktails that exemplify Mexico's flavor in a glass. See for yourself!
Pineapple Serrano Margarita
Ingredients
2 oz. Herradura Silver
3 cubic inches of diced pineapple
½ oz. simple syrup
3 slices of Serrano chili with seeds
Directions
Crush pineapple and chili slices in the base of a shaker with a muddler
Add cubed ice and the remaining ingredients
Shake hard and strain over ice in an old fashioned glass 
Garnish with a chili and a star Anise pod
Herradura Vesuvio
Ingredients
2 oz. Herradura Silver
¾ oz. Red pepper juice
½ oz. Lime Juice
¼ oz. Cholula hot sauce
¼ oz. Agave nectar
Directions
Shake all ingredients in a cocktail shaker
Rim a coupe glass with cayenne pepper and salt mix
Shake hard and pour into the chilled coupe glass
Drink up and be safe!