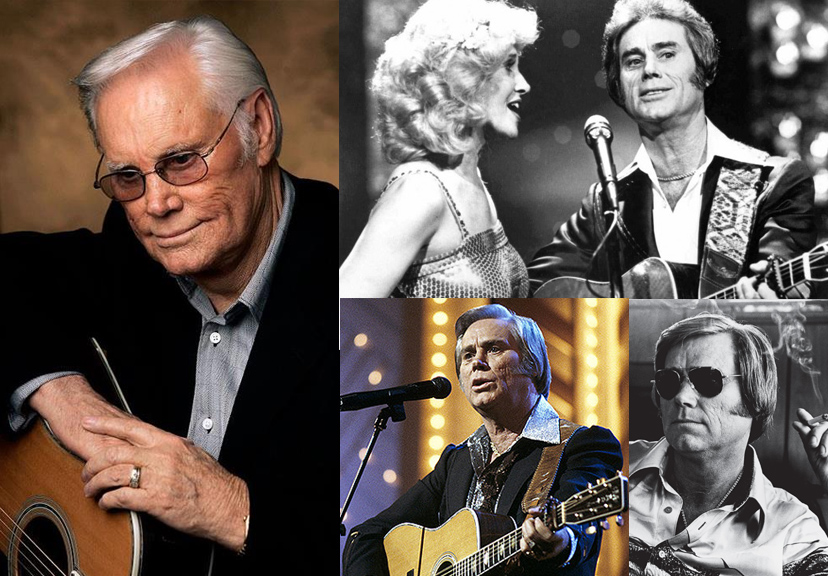 He has been described as one of the finest vocalists in the recorded history of country music. Today, we say goodbye to George Jones. The singer died Friday at the age of 81 at Vanderbilt University Medical Center in Nashville. He had been hospitalized since April 18 with fever and irregular blood pressure. Jones' career was in the spotlight during his turbulent marriage to Tammy Wynette. At times, his alcholism got the best of him, earning him the nickname "No-Show Jones" for occasionally cancelling concerts.
But his talent as a hardcore honky tonker in the tradition of Hank Williams will forever be remembered in the world of country music. In the course of his career, he never left the top of the country charts. In 1953, Jones was discovered by record producer Pappy Daily, who was also the co-owner of Starday Records, a local Texas label. Impressed with Jones' potential, Daily signed the singer to Starday. Jones released "Why, Baby, Why" late in the summer of 1955 and the single became his first hit, peaking at number four.
Jones was on the road to success and Daily secured the singer a spot on the Louisiana Hayride, where he co-billed with Elvis Presley. Jones reached the Top Ten with regularity in 1956 with such singles as "What Am I Worth" and "Just One More." In 1957, Starday Records signed a distribution deal with Mercury Records and Jones' records began appearing under the Mercury label. Daily began recording Jones in Nashville, and his first single for the new label, "Don't Stop the Music," was another Top Ten hit. Throughout 1958, he was landing near the top of the charts, culminating with "White Lightning," which spent five weeks at number one in the spring of 1959. His next big hit arrived two years later, when the ballad "Tender Years" spent seven weeks at number one. The hits continued with "Achin', Breakin' Heart," "She Thinks I Still Care," "We Must Have Been out of Our Minds" and "The Race Is On.