The Los Angeles County Museum of Art (LACMA) hosted its 12th annual Art+Film Gala on November 4, 2023, honoring artist Judy Baca and filmmaker David Fincher and featuring a special performance by Lenny Kravitz.
Brad Pitt presented the tribute to Fincher.
More than 650 notable guests from the art, film, fashion, and entertainment industries attended the event, which was co-chaired by LACMA trustee Eva Chow and Leonardo DiCaprio with Gucci Creative Director Sabato De Sarno as the Gala Host Committee Chair.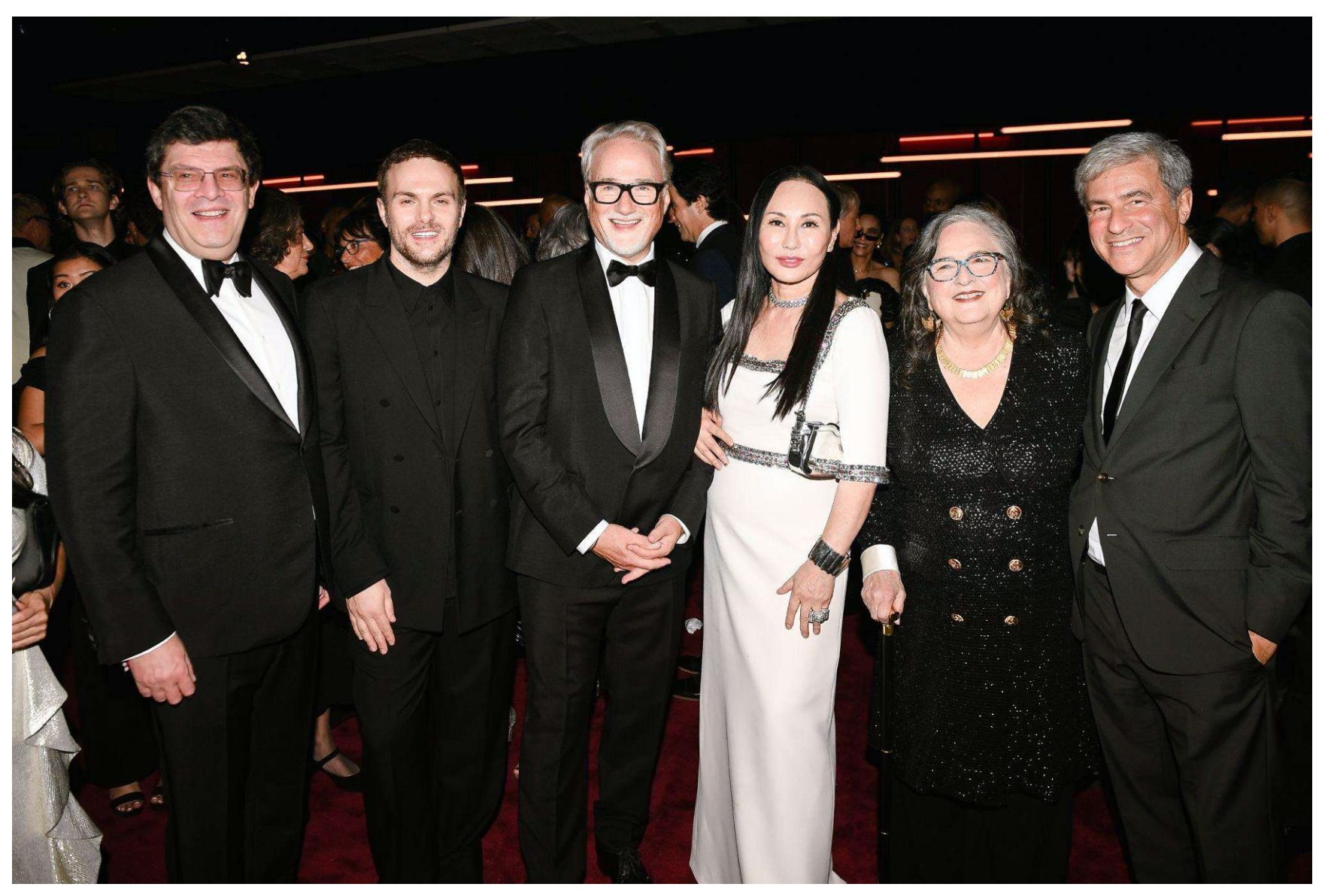 This year's gala raised more than $5 million to support LACMA's efforts to make film more central to the museum's curatorial programming, as well as LACMA's broader mission. Gucci, which has partnered with LACMA since the first Art+Film Gala in 2011, returned as presenting sponsor of this year's event. Electric vehicle transportation and additional support was provided by Audi.
Who attended? Everyone from Jennifer Lopez to Ben Affleck, Jodie Comer, Paris Hilton, Pedro Pascal, Keanu Reeves, Jessica Chastain, Jane Fonda, Kim Kardashian and more.