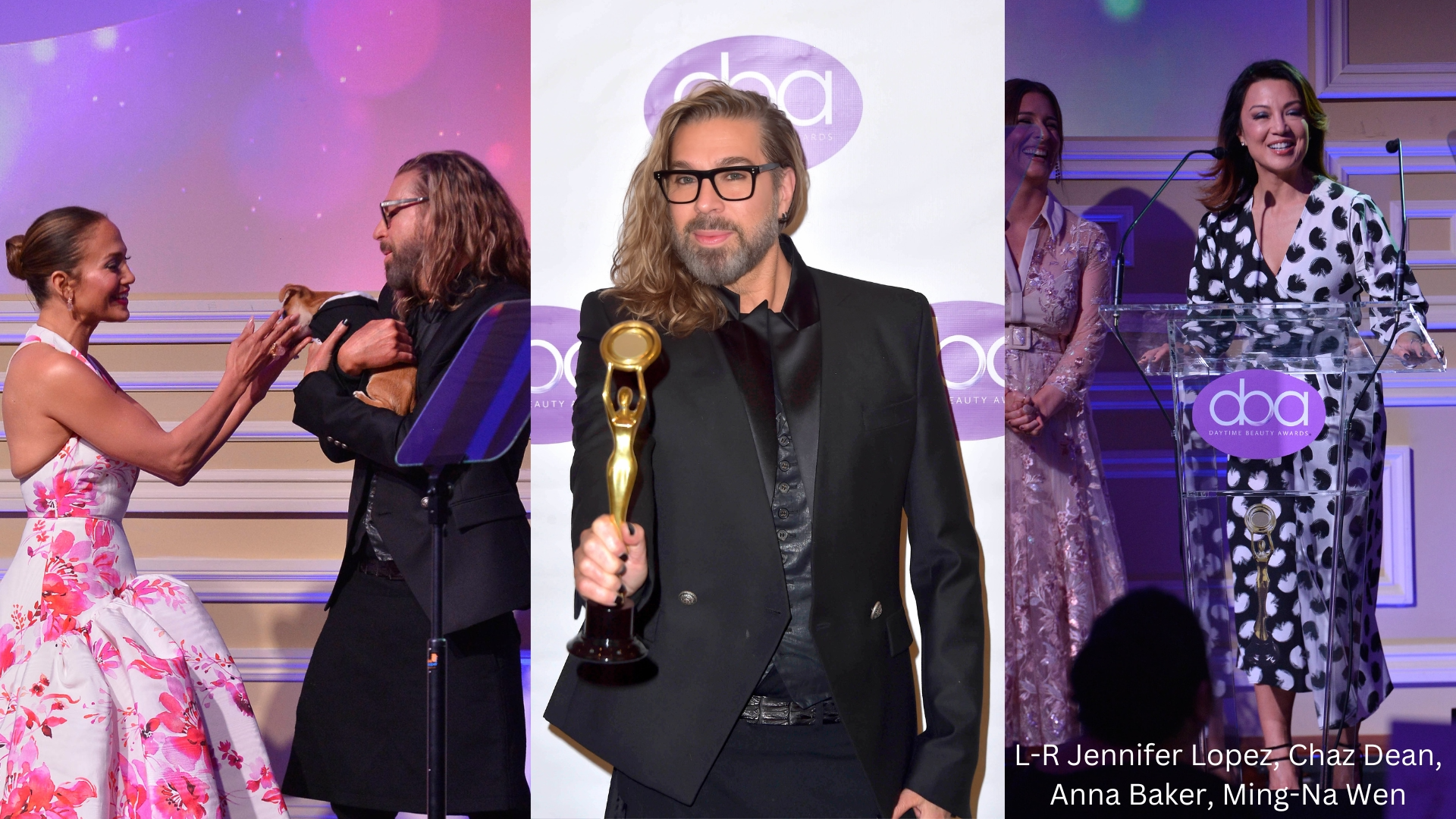 Chaz Dean stepped into the spotlight at the 5th Daytime Beauty Awards (DBAs). Returning as the Ambassador for the 2023 calendar year, Chaz introduced Helen Woodward Animal Center's 3-month old rescue puppy on stage at the start of the show before introducing Jennifer Lopez.
The DBAs, founded by Michele Elyzabeth, honored Chaz with Outstanding Achievement in Color & Styling; celebrating the entirety of his career and the empire he has built with WEN Hair & Body Care.
Longtime QVC hosts, Sandra Bennett and Alberti Popaj introduced the award category before announcing QVC's VP of Beauty Anna Baker and actress Ming-Na Wen to the stage.
"Chaz has become a family member, a close friend, and a personal hair stylist to our millions of customers across the U.S. who tune in to see him across our many platforms," Anna said of Chaz and his connection with QVC.
A longtime friend, Chaz has been styling Ming-Na's hair for over two decades. The "Mulan," "Marvel's Agents of Shield" and "The Mandalorian" star first met Chaz when she was pregnant and concerned with the harsh chemicals that come with coloring hair.
"A friend told me about how Chaz didn't use those chemicals to lift colors," Ming-Na said in her speech before making a pun about her name and Chaz's WEN brand.
"Since my last name is Wen, I mean, I was born a Wen girl. Literally. It was destiny," the actress said.
"I have had the great pleasure to watch your incredible journey in achieving your goals building your WEN empire.  You are proof that dreams do come true. And even though you've become very successful and famous, you have remained the same loving, kind and generous person I met 23 years ago," Ming-Na added before bringing Chaz to the stage.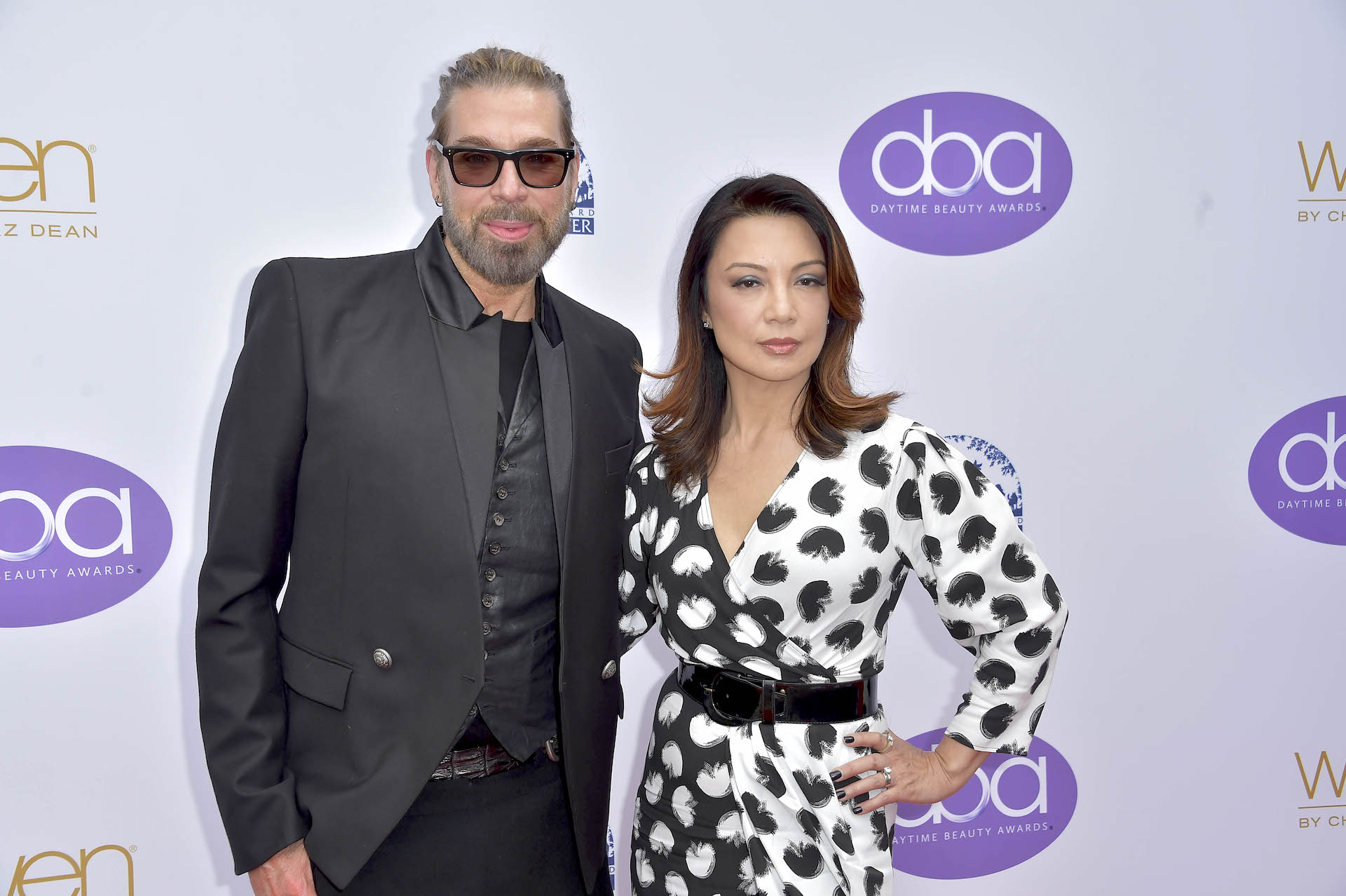 Fellow honorees at the 5th DBAs included Molly Sims, Joanna Vargas, Anthony Katz for Hyperice, Sandro Costa for Allure Global's CBD Sleep Gummies, Marlon Coburn for THC Design, Elad Inbar for RobotLAB, Tracy Anderson, Dr. Ben Talei, Dr. Kellyann Petrucci and BYREDO (accepted by President, Robert Sorce).
Presenters included: Jennifer Lopez, Sia, Vanessa Williams, Tamim Hamid (Former NASA scientist/founder of Theradome), Pepper the robot, Ryan Clady (NFL Superbowl Champion), Sam Asghari (Former Fitness honoree/actor), Ashley Tisdale, Jenna Elfman, Debbie Gibson (Platinum Recording Artist), John Salley (NBA Champion), Donnell Rawlings (Comedian/Actor), Monika Blunder (Celebrity Makeup Artist) and more.
In 1993, Chaz single handedly changed the hair industry as we know it. Starting out as a photographer, he paved his own way at 19 years-old training at Carlton Salons while dreaming up innovative product ideas.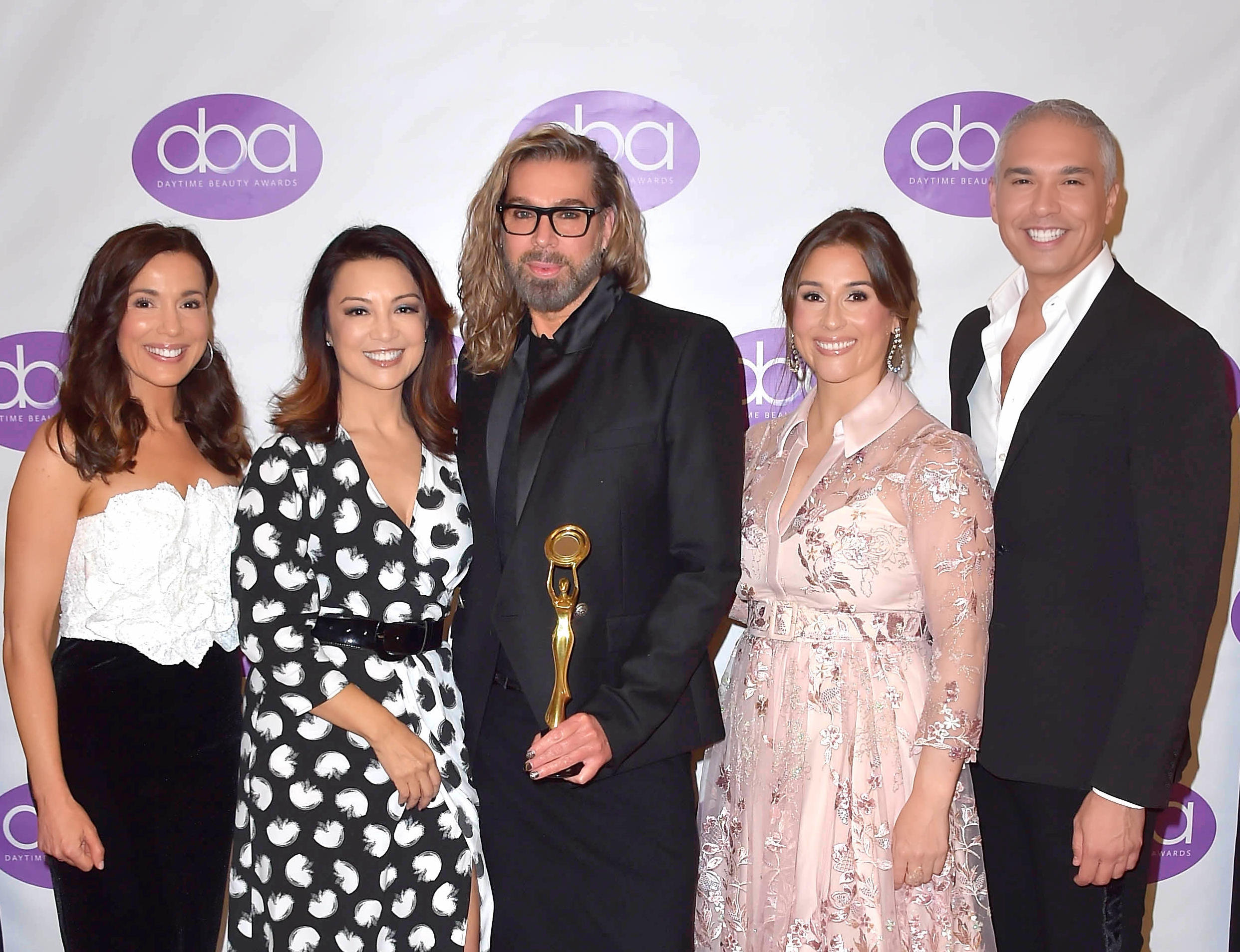 Chaz opened the doors to a single bungalow hair studio in the heart of Hollywood while working with the likes of Ming-Na Wen, Roselyn Sanchez, Brooke Shields, Alyssa Milano and more. But it was the launch of WEN Hair & Body Care and his trailblazing invention of the first-ever 9-in-1 non-lather Cleansing Conditioner that put Chaz on the map, solidifying him as a top brand creator. Becoming a household name worldwide was the next step of success as WEN turned the number one beauty brand on QVC in 2015.
With well over 700 products launched, from WEN Kids to WEN Pets and the transformation of his flagship studio growing to a six bungalow property, prospering is an understatement. Thriving coast-to-coast, Chaz Dean Studio opened a second location in New York City in the heart of the West Village.
Always adhering to his holistic approach to hair care with health and integrity, Chaz is set to launch a Vegan Formula & GMO Free Home Glossing Kit and a game-changing hair tool. A visionary, Chaz Dean's beauty empire is nothing less than outstanding.