David McCallum, who was best known for playing Dr. Donald "Ducky" Mallard on NCIS, has died. He was 90. The actor died "peacefully" of natural causes surrounded by family at New York Presbyterian Hospital on Monday, CBS announced.
"He was the kindest, coolest, most patient and loving father. He always put family before self. He looked forward to any chance to connect with his grandchildren, and had a unique bond with each of them," his son Peter McCallum shared in a statement on behalf of the family. "He and his youngest grandson, Whit, 9, could often be found in the corner of a room at family parties having deep philosophical conversations."
The statement continued, "He was a true renaissance man—he was fascinated by science and culture and would turn those passions into knowledge. For example, he was capable of conducting a symphony orchestra and (if needed) could actually perform an autopsy, based on his decades-long studies for his role on NCIS."
"After returning from the hospital to their apartment, I asked my mother if she was OK before she went to sleep. Her answer was simply, 'Yes. But I do wish we had had a chance to grow old together.' She is 79, and dad just turned 90. The honesty in that emotion shows how vibrant their beautiful relationship and daily lives were, and that somehow, even at 90, Daddy never grew old."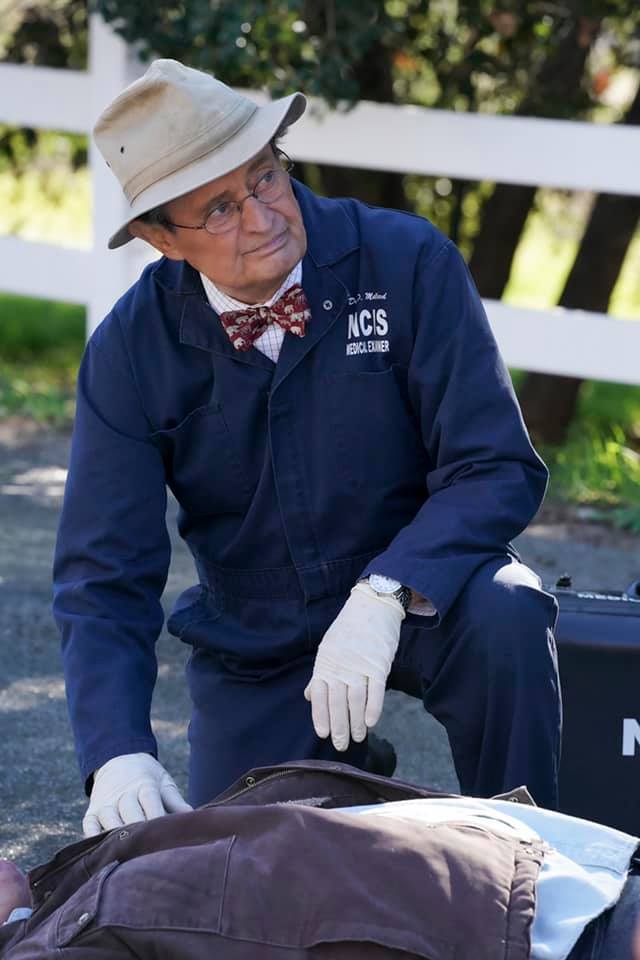 NCIS executive producers Steven D. Binder and David North also shared their memories of working with McCallum.
"For over twenty years, David McCallum endeared himself to audiences around the world playing the wise, quirky, and sometimes enigmatic, Dr. Donald 'Ducky' Mallard," they shared in a statement. "But as much as his fans may have loved him, those who worked side by side with David loved him that much more. He was a scholar and a gentleman, always gracious, a consummate professional, and never one to pass up a joke." 
They shared, "From day one, it was an honor to work with him and he never let us down. He was, quite simply, a legend. He was also family and will be deeply missed."
In their own statement, CBS wrote of the news: "We are deeply saddened by the passing of David McCallum and privileged that CBS was his home for so many years. David was a gifted actor and author, and beloved by many around the world."
"He led an incredible life, and his legacy will forever live on through his family and the countless hours on film and television that will never go away," the statement continued. "We will miss his warmth and endearing sense of humor that lit up any room or soundstage he stepped onto, as well as the brilliant stories he often shared from a life well-lived. Our hearts go out to his wife Katherine and his entire family, and all those who knew and loved David."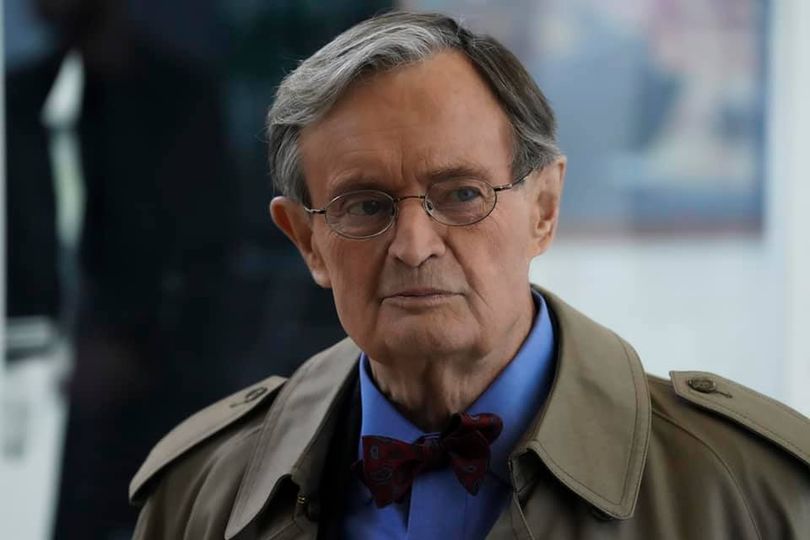 The actor is survived by his wife of 56 years, Katherine McCallum, his sons Paul, Valentine and Peter McCallum, his daughter Sophie McCallum and his eight grandchildren: Julia McCallum, Luca de Sanctis, Iain de Sanctis, Stella McCallum, Gavin McCallum, George McCallum, Alessandro de Sanctis and Whit McCallum.