Joining the celebrity lineup of stars who have started skincare brands is acclaimed actor Idris Elba, a.k.a. "the sexiest man alive," and his gorgeous wife, model and activist, Sabrina Elba, who launched a genderless skincare collection: S'ABLE LABS.
S'ABLE LABS is entirely formulated with natural extracts and is a pandemic-born venture skincare success story.
"We started this company because we're passionate about partnership and the relationships that make up our lives. We believe that a simple and effective skincare routine can dramatically shift how we feel, creating a small but intentional step towards positive change. After all, people who feel good, do good. We've developed all our products to have maximum effect on our skin with minimal impact on the planet; consciously made with responsible and traceable ingredients and sustainably packaged. We hope you love using them, as much we loved creating them," the Elba's say in a statement. 
Exclusively funded by the couple's team, Sabrina first move was to hire her trusted friend, Jessica DeBruyne. Formerly working in sales and education at Tom Ford Beauty, Jessica became chief product officer to oversee the product development. It all started in 2020 and in two years time, the brand launched three genderless skin care products, using ingredients sourced from East Africa.
QASIL CLEANSER
This gentle exfoliating cream cleanser hits the perfect balance between nourishing and effective. Your face and body are purified and cleansed with a balancing blend of Qasil, Kaolin and Oat Amino Acids. Moisturizing Shea Butter, Rice Milk and Squalane are joined by soothing Chamomile and Aloe Vera Powder for skin that feels soft and refreshed.
BLACK SEED TONER
This highly effective formula is packed with performing ingredients to deliver your daily dose of brightening boosting, skin-refining actives to help improve the elasticity of your skin. With an ultra-stable form of Vitamin C supported by Vitamin E and Ferulic Acid to improve the skin's radiance and tone and protect from environmental aggressors. A botanical blend of Fruit Acids gently refines the skin's texture with Chamomile and Vitamin B to add the perfect layer of soothing to help restore the skin after cleansing or shaving.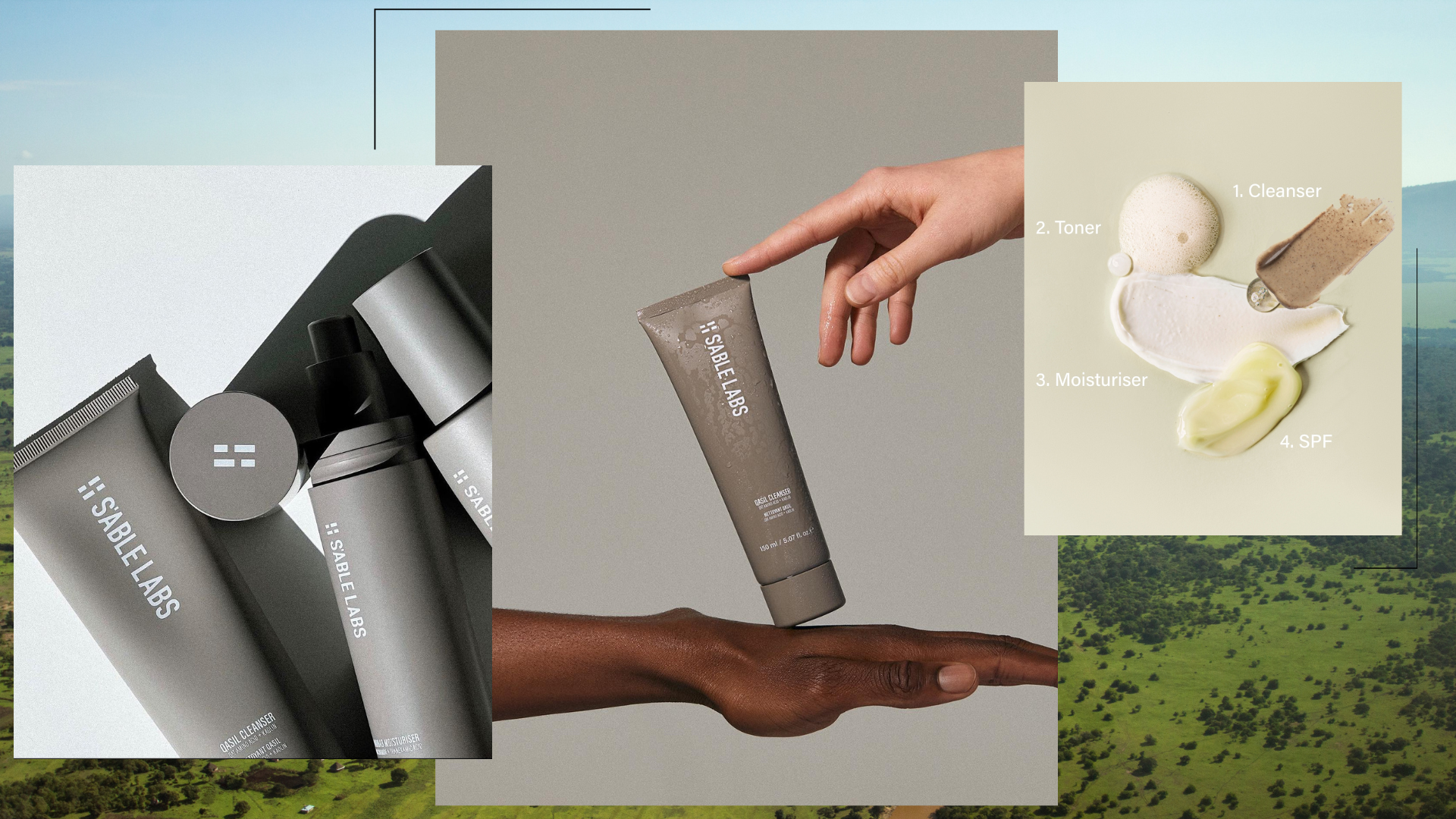 BAOBAB MOISTURIZER
Ultra-hydrating, fast-absorbing, and radiance-boosting. This highly active formula is infused with Niacinamide, Tranexamic Acid, and Bakuchiol. Formulated to improve texture and tone, regulate pore size appearance, and improve cellular turnover while strengthening the skin's barrier. It conditions and locks in moisture with Baobab Seed, Shea Butter, and Squalane for skin that feels instantly replenished and refreshed.
Since then, the brand added: QASIL EXFOLIATING MASK
A stimulating, whipped, skin refining face mask made from two East African Beauty staples; Qasil + Turmeric. This powerful duo helps to provide brightness and clarity while improving tone and delivering powerful antioxidant, and anti-inflammatory properties. Supported with Kaolin, to help deeply purify and detox pores, for a smoothed and more even healthy appearance. A blend of AHA, BHA and PHA work to help minimize texture on the skins surface as well as penetrate for deeper exfoliation for a radiant complexion. Skin is left feeling smooth, vibrant, and calm from the nourishing properties in Rice Protein and Oat flour.
ROOIBOS MICELLAR WATER
A micellar water that goes beyond cleansing. This one step, rinse free micellar water will help to purify and revive your complexion with its unique and effective formula. Rooibos Tea Extract provides calming and soothing properties for a healthy glow, while Babassu Oil, rich in fatty acids, deep cleanses, leaving your skin feeling refreshed and balanced. An upcycled, zero waste botanical active from Barley, coupled with a vitamin B5 derivative helps to provide long-lasting moisture with skin healing and nourishing properties. A blend of skin identical lipids work to protect the skin's barrier function from moisture loss and harmful irritants.
I highly recommend the line for all skincare types.
For more info go to: sablelabs.co