President Emmanuel Macron of France confirmed the death of actress, singer and Fashion icon Jane Birkin via Twitter. She died in Paris at the age of 76 years-old.
The French President said, [English translation] "Because she embodied freedom, because she sang the most beautiful words of our language, Jane Birkin was a French icon. A complete artist, her voice was as sweet as her engagements were fiery. She bequeaths us tunes and images that will never leave us."
LATF USA's CEO and Publisher, Michele Elyzabeth said, "I met Jane in the late 60's. We used to share the same hairdresser at Carita Salon in Paris. She had just started dating Serge Gainsbourg and I was a young journalist at the time. She was the sweetest and funniest girl. She will be missed."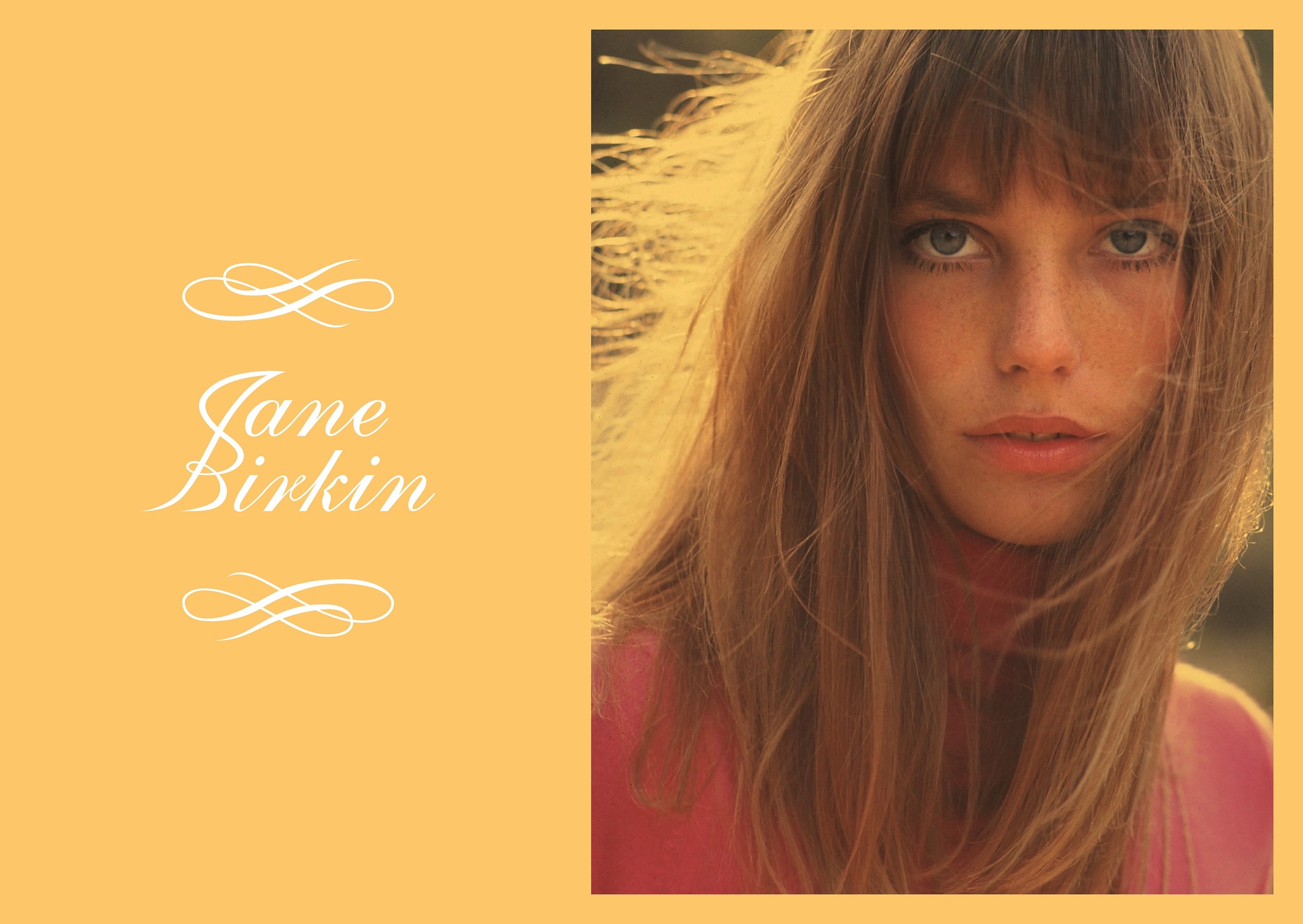 Born in London in 1946, Birkin made her stage debut in Graham Greene's 1964 production Carving a Statue. One year later, she was offered a part in Passion Flower Hotel, a musical produced by James Bond series composer John Barry, whom she eventually married and divorced.  Shortly after, she filmed her first movie, The Knack…And How to Get It.
Later, she married Serge Gainsbourg and was a part of the 1969 recording of the famous song "Je T'Aime…Moi Non Plus." Birkin's daughter Charlotte Gainsbourg became a singer herself.
Throughout the 1970's Birkin appeared in Sex Power, Romance of a Horse Thief, and Don Juan 73, the latter featuring Brigitte Bardot. With help from Gainsbourg, she recorded 1975's Lolita Go Home and 1978's Ex Fan des Sixties.
After separating from Gainsbourg, she married French director Jacques Doillon. She continued to act and later released Fictions. The album included both a Tom Waits and a Neil Young cover, along with new material from songwriters Neil Hannon of Divine Comedy, the Magic Numbers, Beth Gibbons, and Rufus Wainwright. The self-penned Enfants d'Hiver arrived in 2008 and was followed by the double-live set Au Palace a year later. In 2010, Light in the Attic reissued the classic 1969 offering Jane Birkin et Serge Gainsbourg.
In 1984, the French design house Hermès named and designed a handbag after Birkin.
The Hermès site states: Who could have imagined that one of the most coveted objects of recent decades would be born in the sky, in 1984, on a flight from Paris to London? British actress Jane Birkin, sitting next to Jean-Louis Dumas, Executive Chairman of Hermès (1978-2006), was complaining that she couldn't find a bag suitable for her needs as a young mother. Et voila!
Now coined the "Birkin" bag, it is one of the most popular handbags in the history of fashion to date.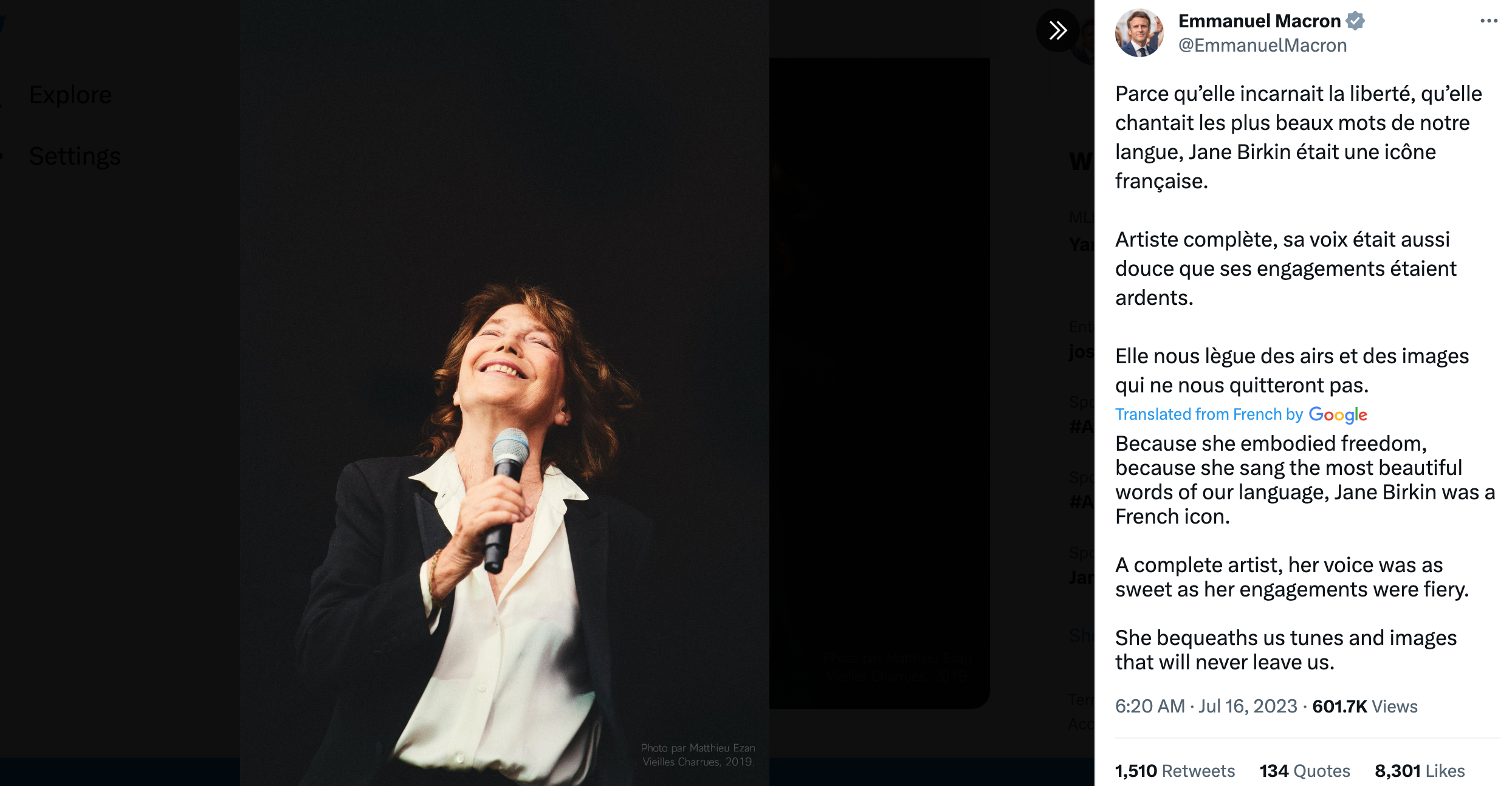 Over the years, Birkin continued to release music and perform around the world.
"The most Parisian of the English has left us," the mayor of Paris, Anne Hidalgo, wrote in a message on Twitter on Sunday.
"We will never forget her songs, her laughs and her incomparable accent."