June 27th marks National Pineapple Day. You can eat it and even drink it in a Piña Colada.
Now, thanks to Chaz Dean, you can even celebrate this nourishing fruit with his WEN® Summer Piña Colada haircare collection.
Recently spotted at Chaz's Hollywood studio, Prophet Ezekiel Profit's (aka Jonah Hill's alter ego) curls were looking better than ever with WEN Summer Piña Colada Treatment Mist. The Prophet was red carpet ready for his return to Hollywood, showcasing his Meaningful Existence brand.
In the Hollywood spotlight, Chaz recently used his WEN Summer Piña Colada Nourishing Mousse to create body, volume and shine for actress Ming-Na Wen's Hollywood Walk of Fame star ceremony.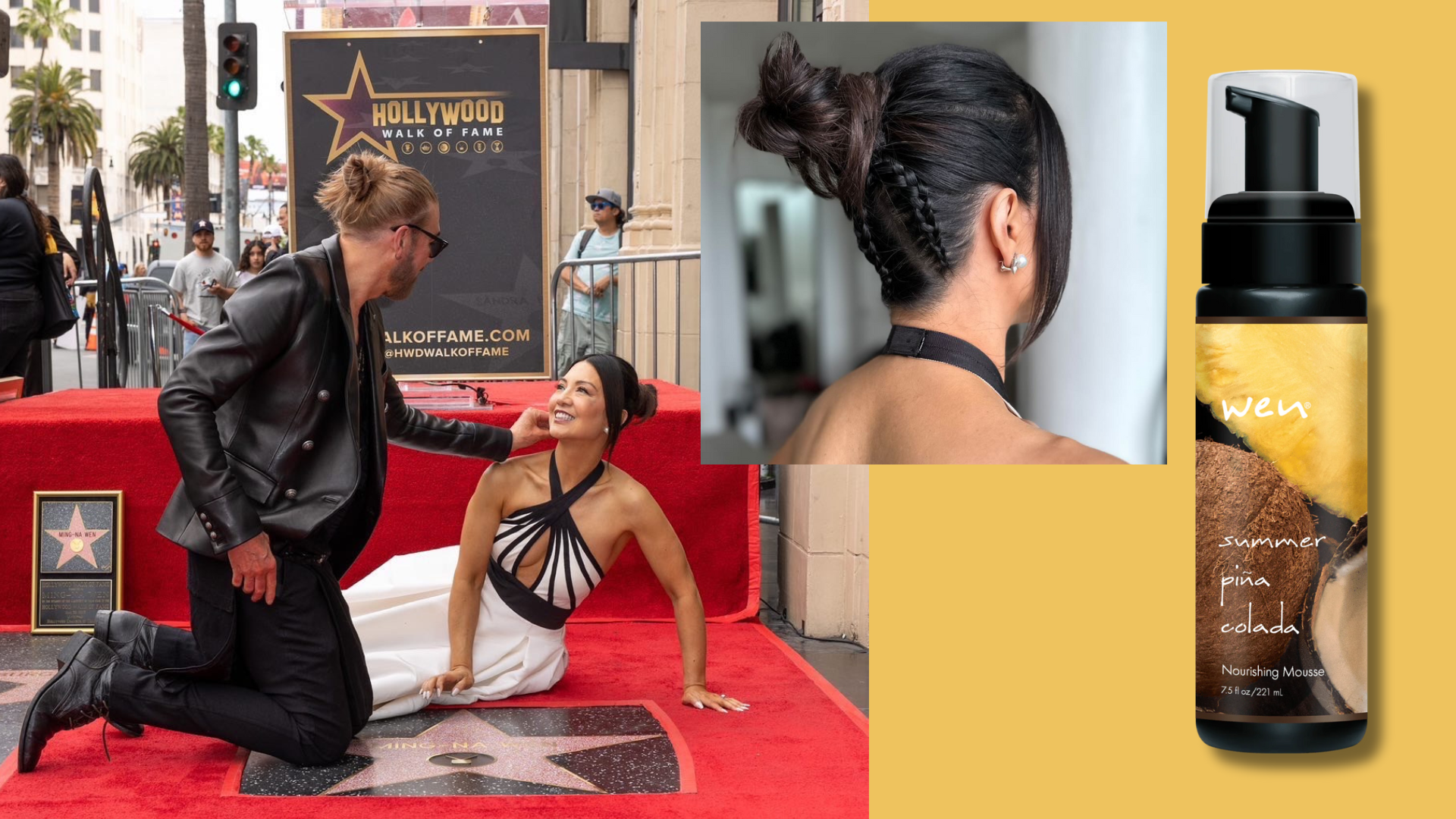 Chaz is directly involved with the blending process for each product and even photographs the packaging artwork himself.
Just in time for Summer, the WEN® Summer Piña Colada line includes: a Replenishing Treatment Mist, a Styling Creme, a Nourishing Mousse, a Treatment Oil and of course Chaz's renowned Cleansing Conditioner.
With refreshing botanicals and extracts, each Piña Colada product includes Pineapple Fruit Extract, Coconut Water, Aloe Vera Leaf Juice, Green Tea Leaf Extract, White Tea Leaf Extract, Rooibos Red Tea Extract, Black Tea Leaf Extract, Rosemary Leaf Extract, Pomegranate Extract, Goji Fruit Extract, Acai Fruit Extract, Chamomile Flower/Leaf Extract, Marigold Flower Extract and more.
Over the past 30 years, Chaz has built an empire. Starting out as a photographer, he went onto master the art of makeup and hairstyling. A businessman, brand builder and visionary, Chaz went into product creation with the birth of WEN. His trailblazing invention of the first-ever 5-in-1 no-lather Cleansing Conditioner put him on the map. Eventually becoming the number one beauty brand on QVC in 2015, WEN now spans over 700 products and has sold over 50 million Cleansing Conditioners, making WEN one of the largest beauty brands on QVC, while also earning over 50 Customer Choice Beauty Awards.
Opening Chaz Dean Studio at 6444 Fountain Avenue in Hollywood, California, the salon has now expanded to 6 impressive bungalows dedicated to holistic hairstyling. Growing coast-to-coast, Chaz Dean Studio is now open in New York City at 59 Greenwich Ave in the heart of the West Village.