On Thursday, May 4, 2023, HBO hosted the red carpet premiere for the highly anticipated documentary series, ANGEL CITY, at the Pacific Design Center in Los Angeles. Executive producer and Angel City Co-Founder Natalie Portman attended, along with director Arlene Nelson, executive producers Elizabeth Chai Vasarhelyi, Christine O'Malley, Anna Barnes, Sophie Mas, and co-producer Michaela Celella.
Angel City Football Club attendees included Angel City FC Co-Founder and President Julie Uhrman, Co-Founder Kara Nortman, Angel City FC star players Christen Press, Sydney Leroux, and Simone Charley, Angel City FC manager Freya Coombe, National Women's Soccer League Commissioner Jessica Berman, Angel City investors and former US Women's National Team players Angela Hucles, Shannon MacMillan, and Ronnie Fair Sullins, Angel City investor and former US Men's National Team player Cobi Jones and Los Angeles Sparks player Jordin Canada.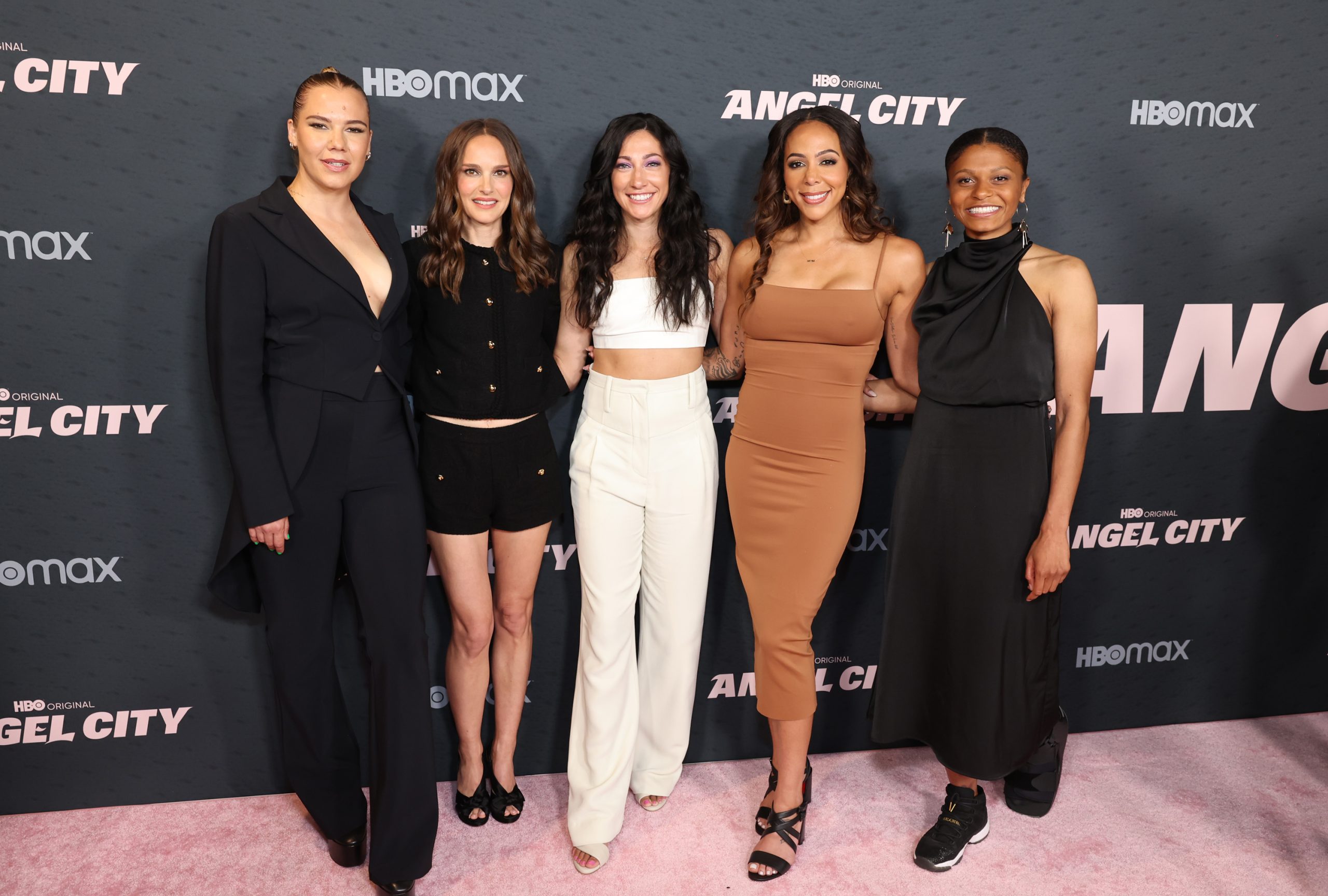 Angel City is a gripping docuseries that goes behind the scenes and onto the pitch of the groundbreaking Los Angeles-based professional National Women's Soccer League team, Angel City Football Club. Pulling back the curtain on the origin story through the 2022 inaugural season of the female-founded and led team, the series reveals the passion and grit needed to build a franchise from scratch and blaze a bold trail in the world of professional sports.
Angel City premieres on HBO & HBOMax on May 16, 2023.