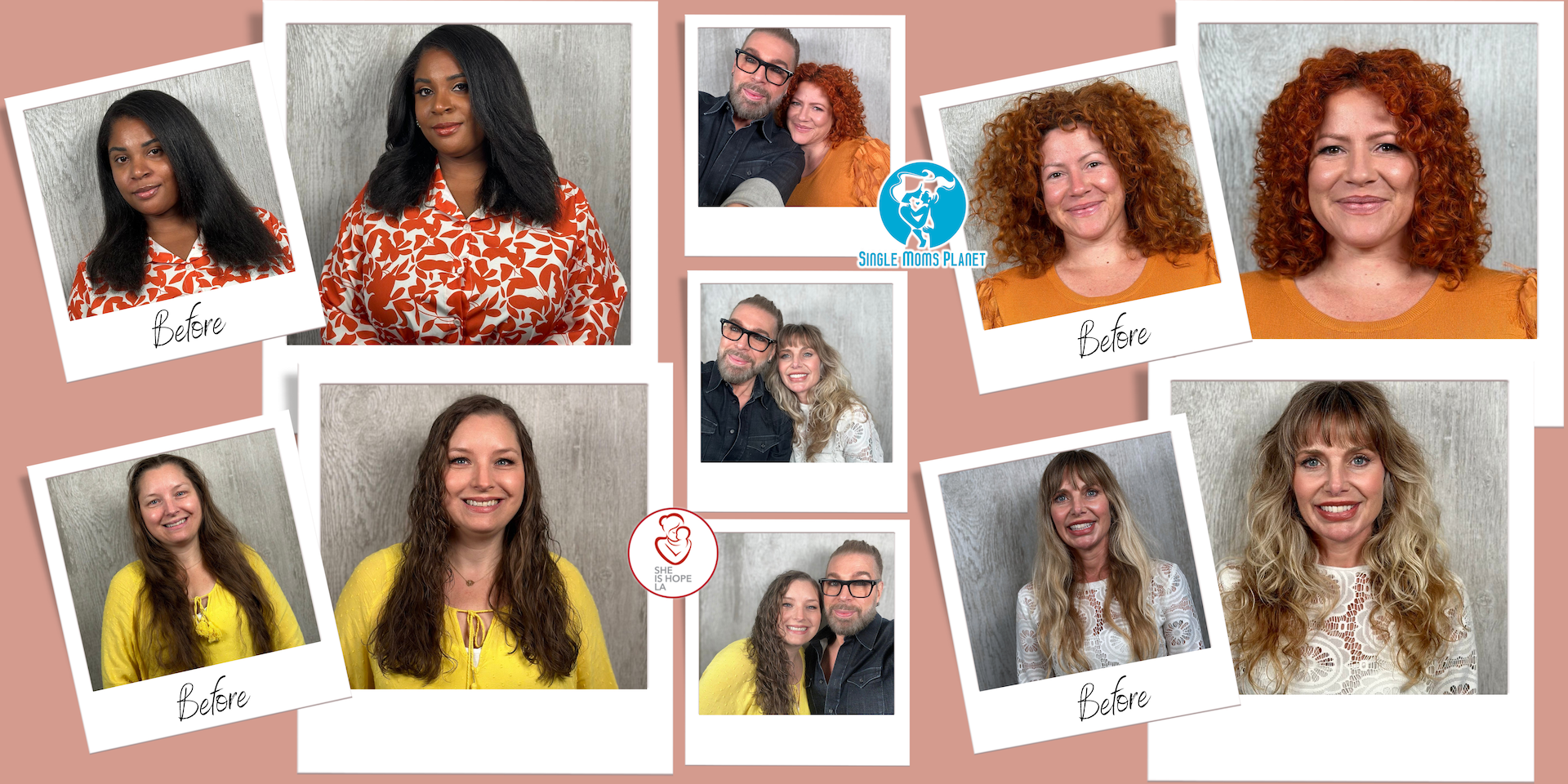 Renowned hair stylist and founder of WEN Hair & Body Care, Chaz Dean makes a difference with makeovers on four deserving moms for Mother's Day.
The special segment will air on EXTRA TV on Saturday, May 13th at 8:00PM PST on FOX / KTTV (Check your local listings). 
Chaz teamed up with She Is Hope LA and Single Moms Planet, creating makeovers for two moms from each organization. 
Michele Matheson and Marieke Nihot are from She Is Hope LA, a nonprofit founded by Tisha Janigian which supports single mother families with mentoring, employment opportunities, peer support, financial, legal, and health resources.
Their mission is to educate and empower single mothers starting over in the workplace and to provide affordable, transitional housing and childcare. https://www.sheishopela.org/ 
Shay Smith and Natasha Estrada are a part of the Single Moms Planet community.
Founded by Neferteri Plessy, the non-profit is dedicated to uplifting under-resourced single mom business owners and working mothers nationwide.
They provided comprehensive programs of financial literacy, business development, mentorship, and entrepreneurial training. https://singlemomsplanet.org/ 
Chaz hosted the moms at his renowned Chaz Dean Studio at 6444 Fountain Avenue in Hollywood, California.
The salon has now expanded to 6 impressive bungalows dedicated to holistic hairstyling. Chaz Dean Studio is now open in New York City at 59 Greenwich Ave in the heart of the West Village. https://chazdean.com/