Dex and Aleks Lipovic, co-founders of Portal X
Portal X, a token-gated NFT society launched its premiere genesis party on March 31st at Academy LA in Hollywood.
On the heels of the first-ever NFT.LA conference, Portal X live-streamed their first-ever CEO Keynote Series and event into the metaverse using NFT Oasis' fully immersive virtual reality platform, allowing virtual users to attend the event.
Among the attendees: Actor David Bianchi, Motivational Speaker and Author Zion Clark, YouTuber Chris Mango, Record Producer Keith Harris; Author and Speaker Tony Robbins (in attendance virtually), along with Web3 founders, NFT artists and more.
"It was a monumental day for us as Portal X bridged the gap between real life and the metaverse with a first-of-its-kind immersive experience IRL and URL," said Dex Lipovic, co-founder of Portal X.
"The event was equal parts physical and digital as people logged on from all over the world to join in on the festivities." "The NFT.LA conference was an inflection point in a hyper-growth industry," said Will O'Brien, CEO of NFT Oasis.
"Portal X created an opportunity to engage the pioneers of the NFT industry in a Metaverse activation, which enabled us to continue to spread the message of Abundance using Web3 technologies. We are excited to see what the world learns from Thursday's event," he added.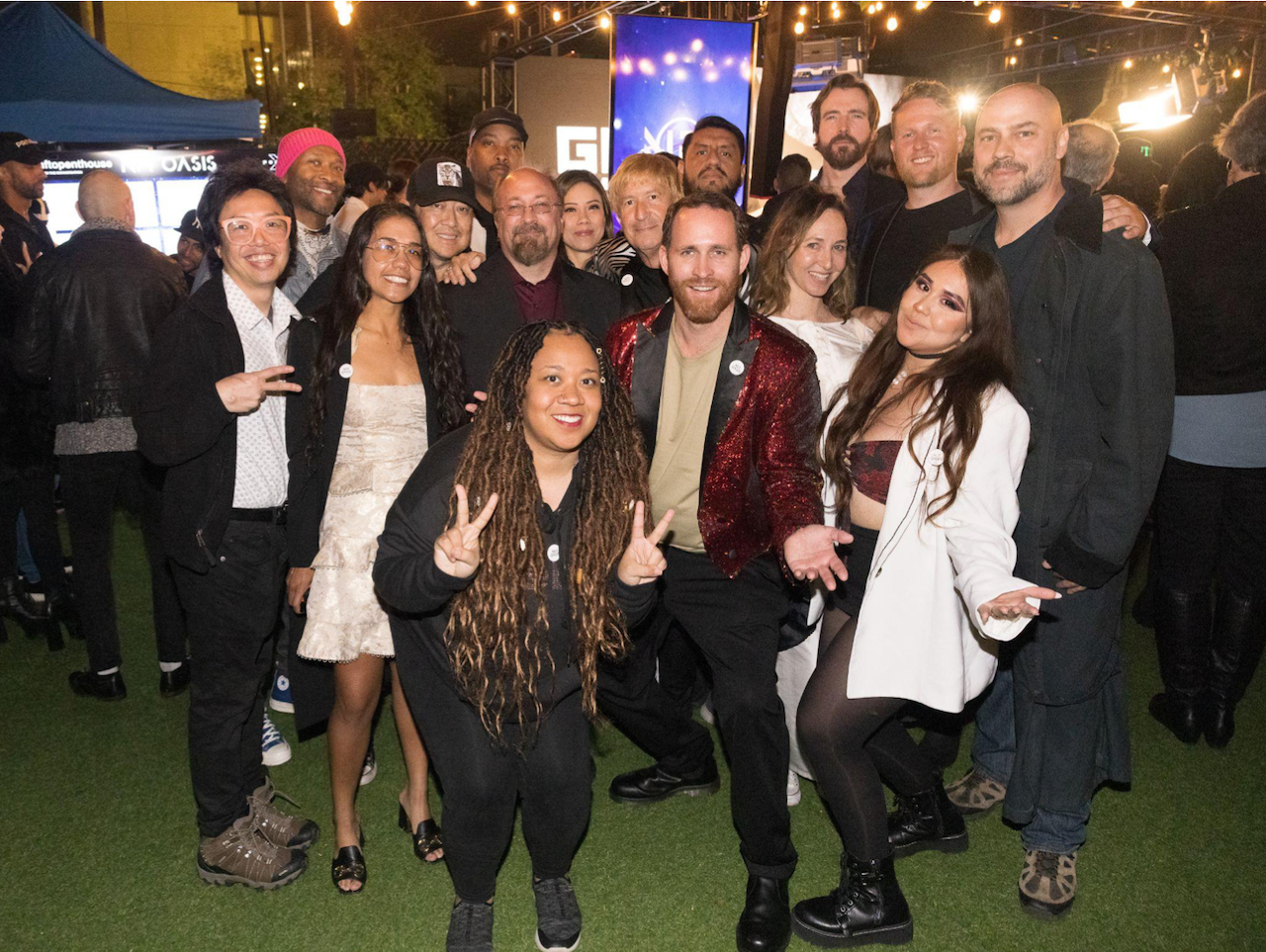 NFT Oasis crew: (L-R) Tino Nartapura, Renard Hughes, Lori Corpuz, Dave Kim, Keith Harris, Darren Edwards, Artsy, Madelyn Yeung, Larry Dvoskin, Will O'Brien, David Pugo, Keaton Shyler, Jesse Nolan, Austin Simmons, Jenny Omana, and Greg Edwards
"We partnered with NFT Oasis for this event to create a fully immersive and socially interactive experience both in person, and the Metaverse." said Aleks Lipovic, co-founder of Portal X. "In general, society views VR and the Metaverse as something done in solitude and in place of physically attending events. Portal X is breaking down these stigmas and connecting IRL to URL, making the Metaverse more social and interactive for the masses," he added.
The Keynote Series included Dex Lipovic of Portal X, Will O'Brien of NFT Oasis, Miles Anthony of Decentral Games, Dorian Banks of House of Kibaa, Mario Rossi of Zinu and John Belluomini of Peak Alliance.
At the Portal X genesis party, music talent included Max Mignot, Sweet Like Chocolate, Kamino, Kryptogram and Sohmi.
Throughout the venue there were activations including a NFT Art Gallery featuring NFTs in Tokenframes, a DJ Holoport and VR viewing area, a Metaverse Photo Booth, and a 3D Mirror Display.
An estimated 2,000 guests attended the Portal X event in real life, with another 1,800 attending via the metaverse platform.
For more information about Portal X, visit portalxnft.com