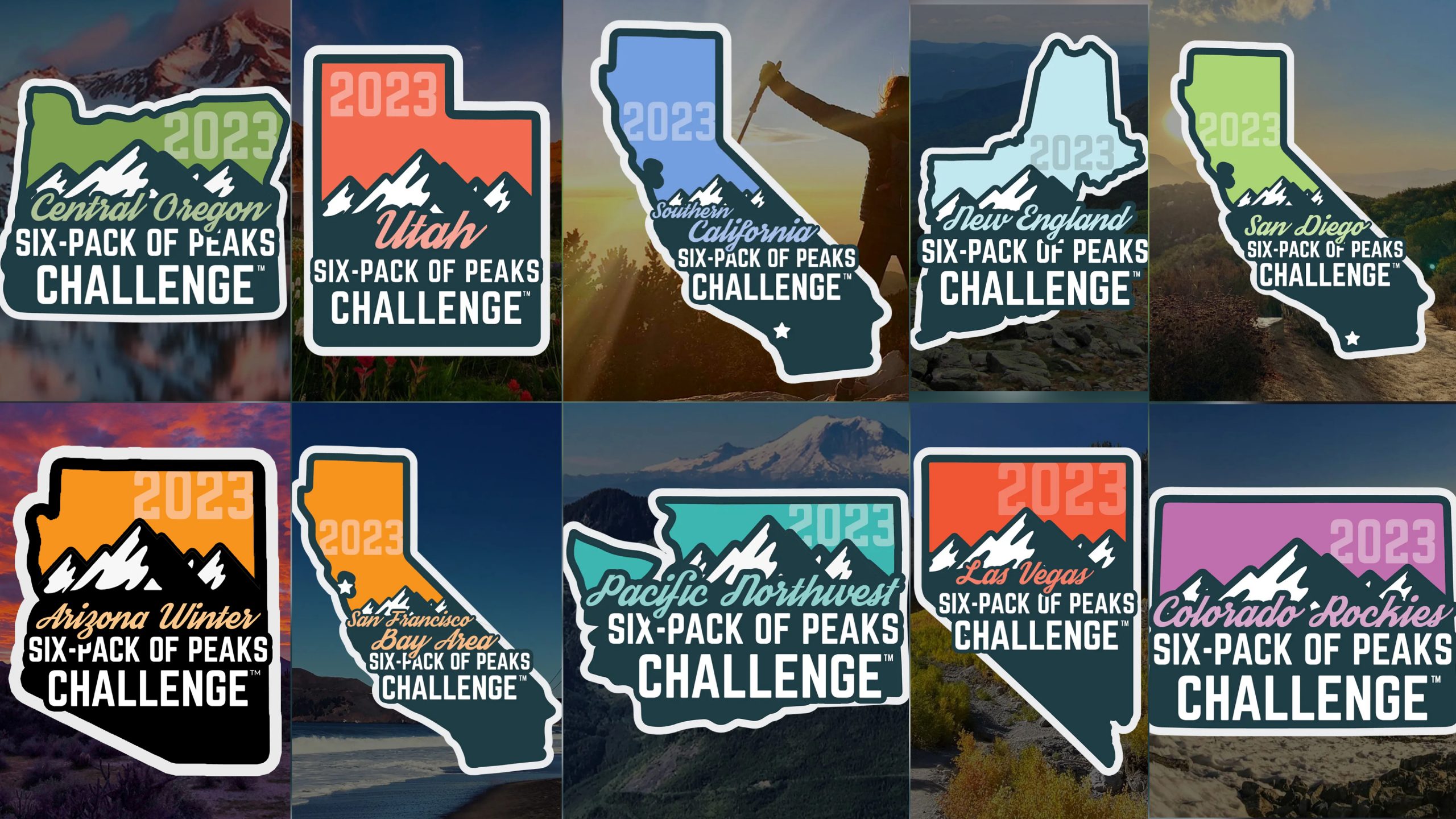 There are "gym goals" and there are mountains to summit. If the great outdoors is your gym, I officially dare you to take on the SIX-PACK OF PEAKS CHALLENGE and conquer it in 2023.
Reaching the top of a mountain is one of the best feelings for your mind and body. Whether you're running or hiking, the mountain or peak will test your strength and give you beautiful views along the way.
The SIX-PACK OF PEAKS CHALLENGE is coast-to-coast. For 2023, you can plan your summits in and around: Arizona, San Francisco Bay Area, Pacific Northwest, Las Vegas, Colorado Rockies, Utah, Central Oregon, New England, San Diego, Southern California, Adirondacks, Appalachian, New Mexico and Lake Tahoe. 
Trail runners who love race medals rejoice… you can earn a badge for every fun run you do! I ran up Mount Wilson, Cucamonga Peak, San Jacinto, Mount Baldy, etc. All a part of the Southern California challenge.
How to start the challenge:
Register for one of the challenges: https://sixpackofpeaks.com
Choose your level and swag. They have training, gear and route-planning advice.
Fundraise if you wish. The challenge gives you the opportunity to join Big City Mountaineers fundraising team.
You can hike or run the peaks but you have to do them over the course of six months, six weeks or even six days.
Every time you complete a summit, be sure to log in to your account and share your photos and journey to earn your virtual badge.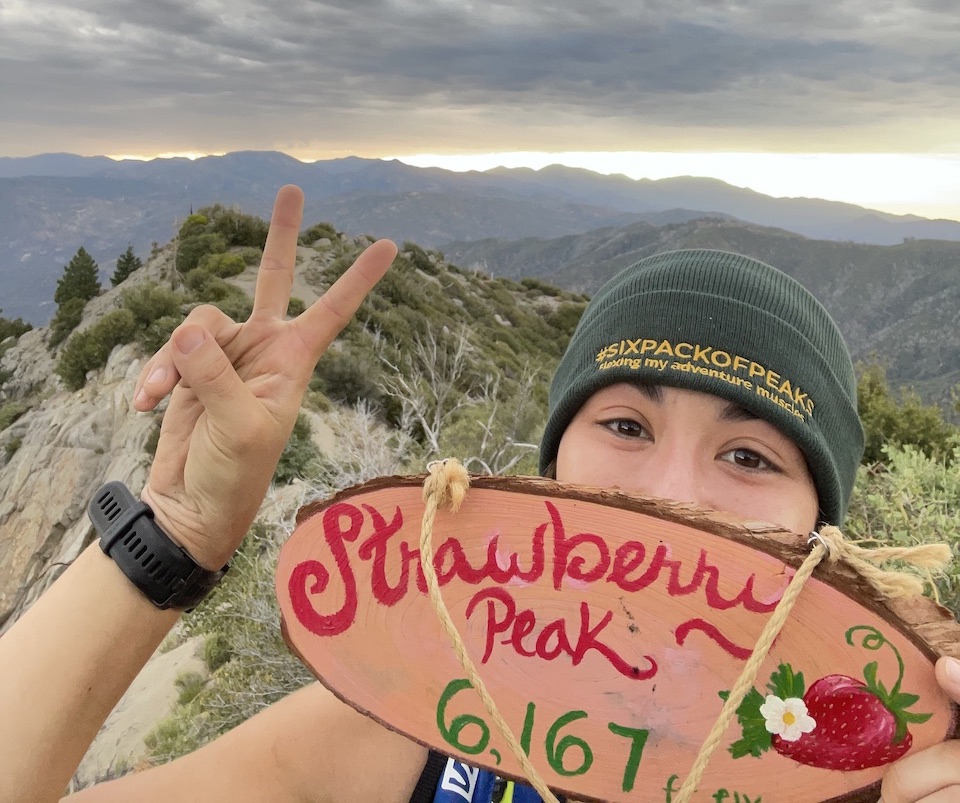 Conquering Strawberry Peak in SoCal (An alternate peak for the challenge)
They also have great badges that represent each challenge. I recommend the badges for bragging rights and the green beanie to keep you warm in those early morning hours in high elevation.
The community is wonderful and it's exciting to be a part of a forum on their Social Hiker site where you have your own account to virtually journal your hikes/runs.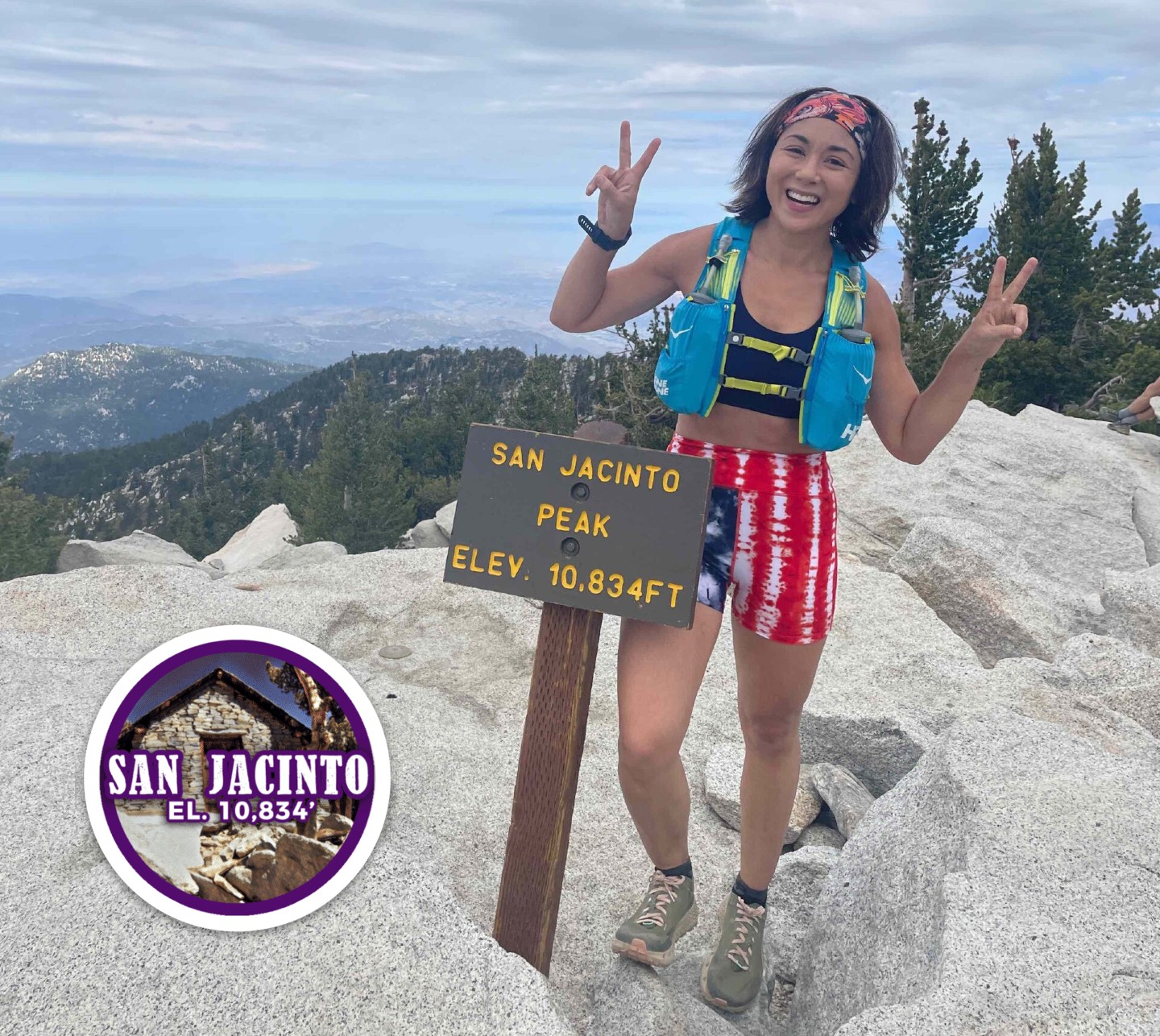 Sign up now for the 9th Annual SoCal Six-Pack of Peaks Challenge.
As they say… the choice is yours. As I say… go get 'em tiger.
To register for your account go to: https://socialhiker.net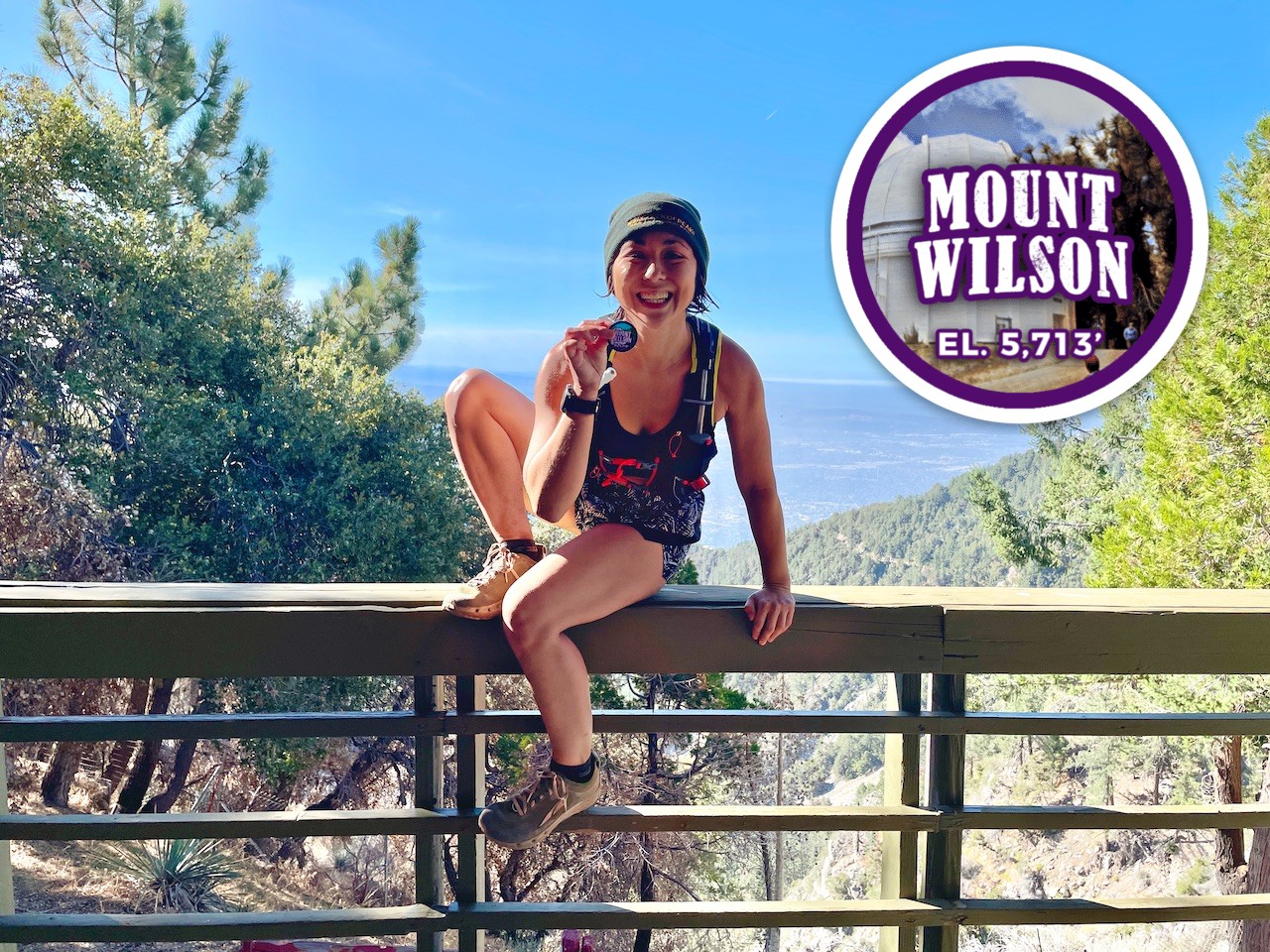 Get your challenge badges for bragging rights!