I love animals so much that I always look for cruelty-free products, including nail polish. Yes it is true, there is such thing as vegan nail polish. Check out:
PRITI NYC Nail Polishes are Vegan, Cruelty Free and Gluten Free.
The polishes are free of Toluene, Dibutyl Phthalate, Formaldehyde, Formaldehyde Resin, and Camphor – also free of TPHP, Xylene and Parabens. All of which are known to be harmful to human health. PRITI NYC polishes are fast drying, chip resistant, contain a UV inhibitor, and are extremely durable and glossy.
They offer over 80 different shades including metallics, mattes, bright neons, rich darks, classic nudes, and everything in between. My latest choice included
425 Scarlett Ball Cactus vegan nail polish
A bright orange vegan luxury creme nail polish lacquer which will be perfect for Halloween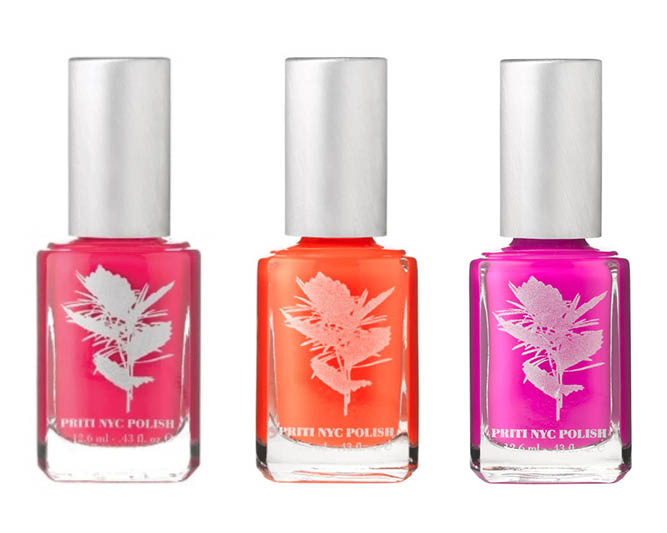 308 Purple Prince Tulip limited edition vegan nail polish
Hot pink purple vegan luxury bright creme nail polish lacquer varnish. I love wearing it with black outfits. It pops!
247 Ladyfinger Cactus vegan nail polish limited edition
Pop princess pink vegan luxury bright creme nail polish lacquer varnish. I can wear this one 365 days a year.
For more info go to www.pritinyc.com