Not too long ago, I noticed that my dishwasher was not drying my plates, glasses or kitchen utensils properly. No matter what I did a thin calcium deposit remained on the inside door. 
I decided to call a repair man. After charging me $175, he told me that there was nothing wrong with my dishwasher except for the cleanliness of the machine itself. He asked how often I cleaned it. I admitted that I never cleaned the dishwasher. I actually never thought of it. His recommendation was to use Lemi Shine's products, which he said were among the best. After a quick google search, I decided to follow his lead and try Lemi Shine. I was fascinated by what I learned about cleaning my kitchen equipment. 
I order several products which I immediately put to good use. Starting with:
The Dishwasher Cleaner
Lemi Shine's natural dishwasher cleaner uses powerful citric acid to remove hard water build-up and other gross gunk in hidden parts of your dishwasher. Use once a month or as needed. It also deodorizes and removes build-up.
While you are at it, clean your garbage disposal. Yes, the garbage disposal…
Garbage Disposal Cleaner
Lemi Shine Garbage Disposal Cleaner gets rid of that odor causing nastiness from the inside out. Our Garbage Disposal Cleaner doesn't just mask stinky odors it destroys stinky odor by cleaning with foaming action. Leaving your sink smelling lemony fresh and fab. It is recommended to use once a week.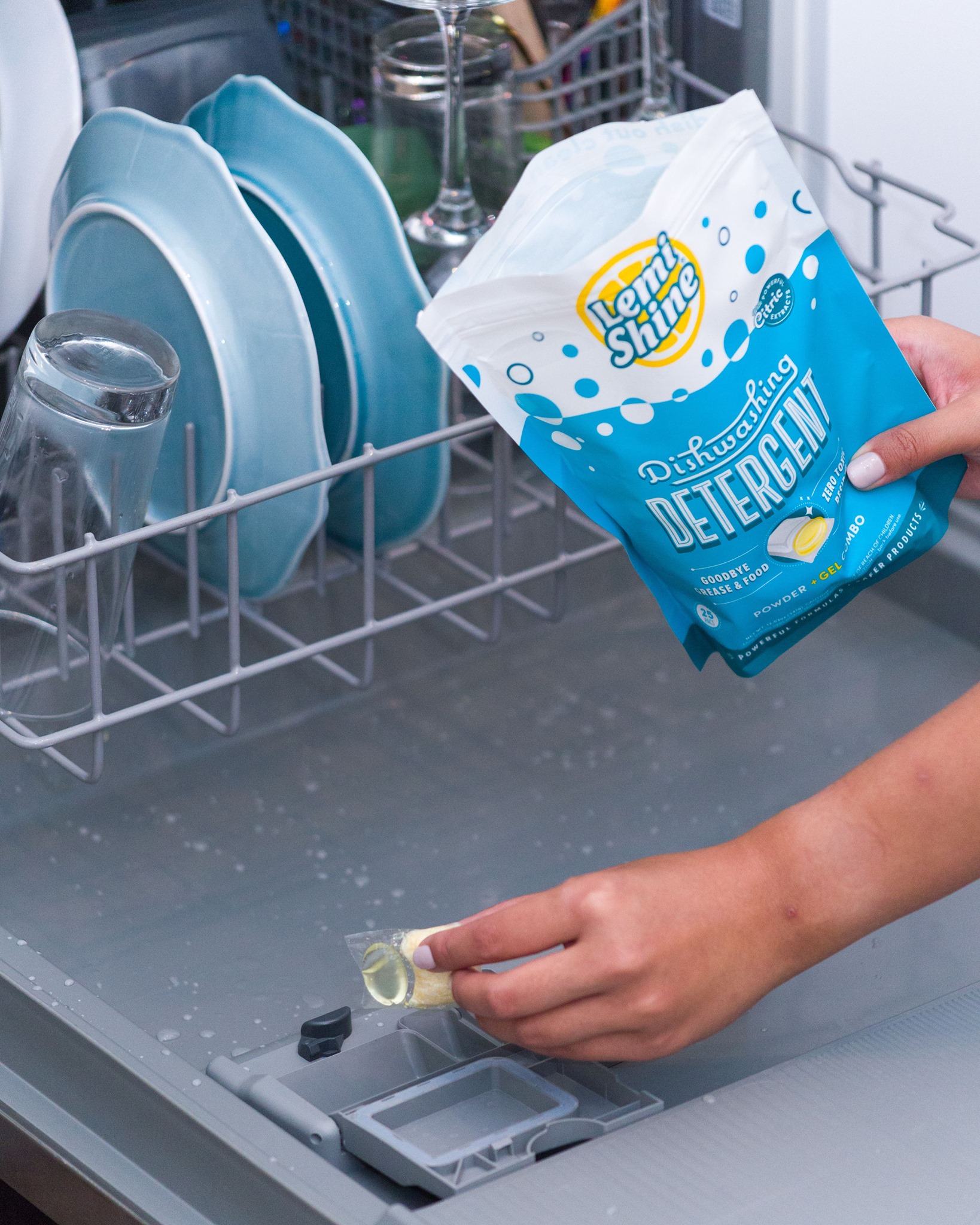 I also tried their Dishwasher Detergent:  
With this product you can finally skip the pre-wash and take plates directly from the table to your dishwasher due to its powerful citric acid formula which removes the stuck-on food and grease. It is made of Powder and gel combo. It has a fresh lemon scent.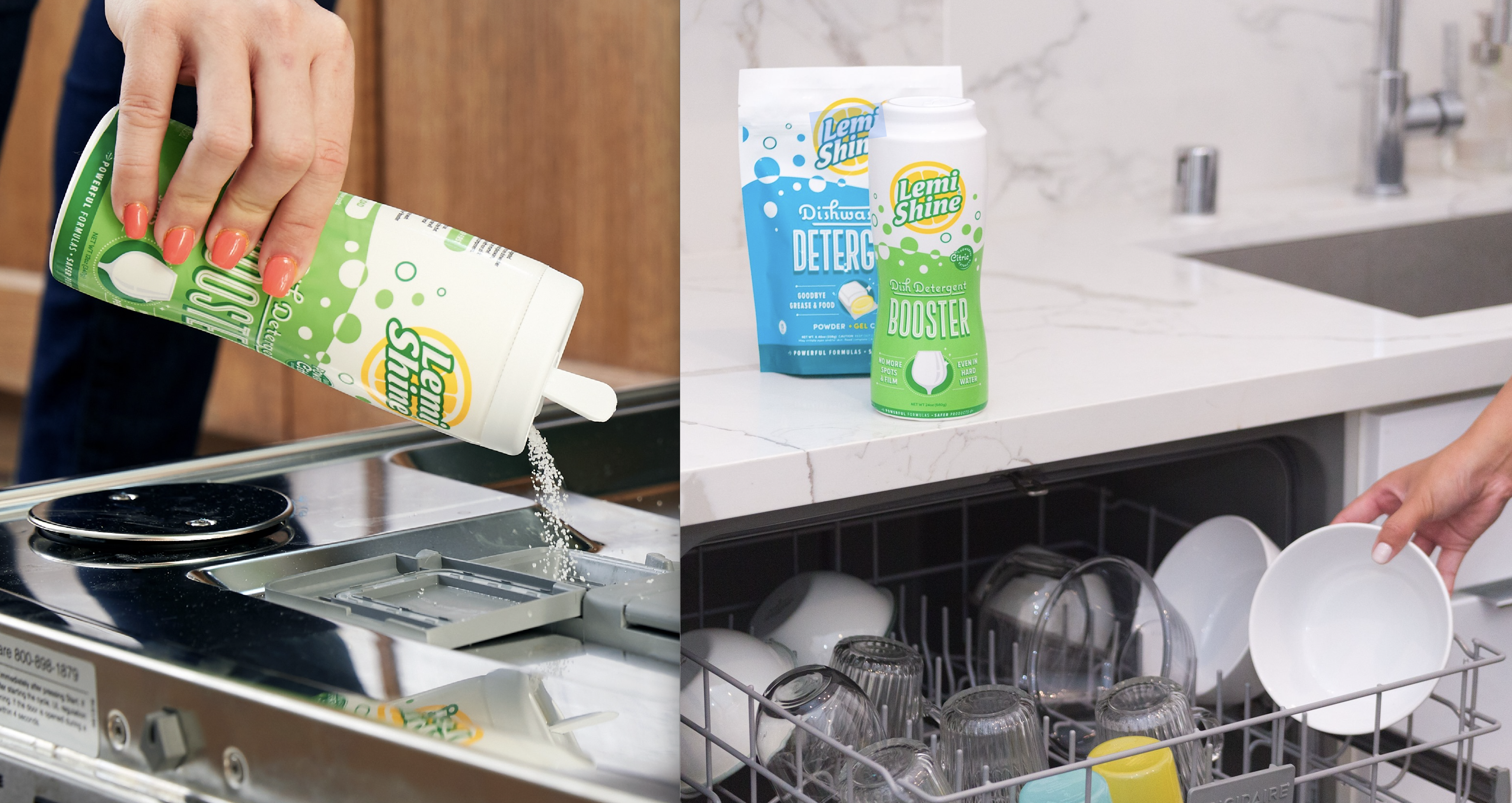 Dish Detergent Booster. A must have!
If you have the same problem as I had with the hard water defacing your glassware and dishes? Fight hard water spots and film with their Dish Detergent Booster.
Lastly, pick-up the Shine + Dry Rinse Aid: 
This rinse aid uses citric acid to remove hard water deposits for shiny, spotless, sparkling dishes. Plus, you can skip the heated dry cycle, which saves you time and money.
I am so thankful for discovering Lemi Shine. I have given back longevity to my dishwasher! Give it a try. Thanks Lemi.