These tinted sunscreens have arrived just in time for summer… but you can also wear them all year round.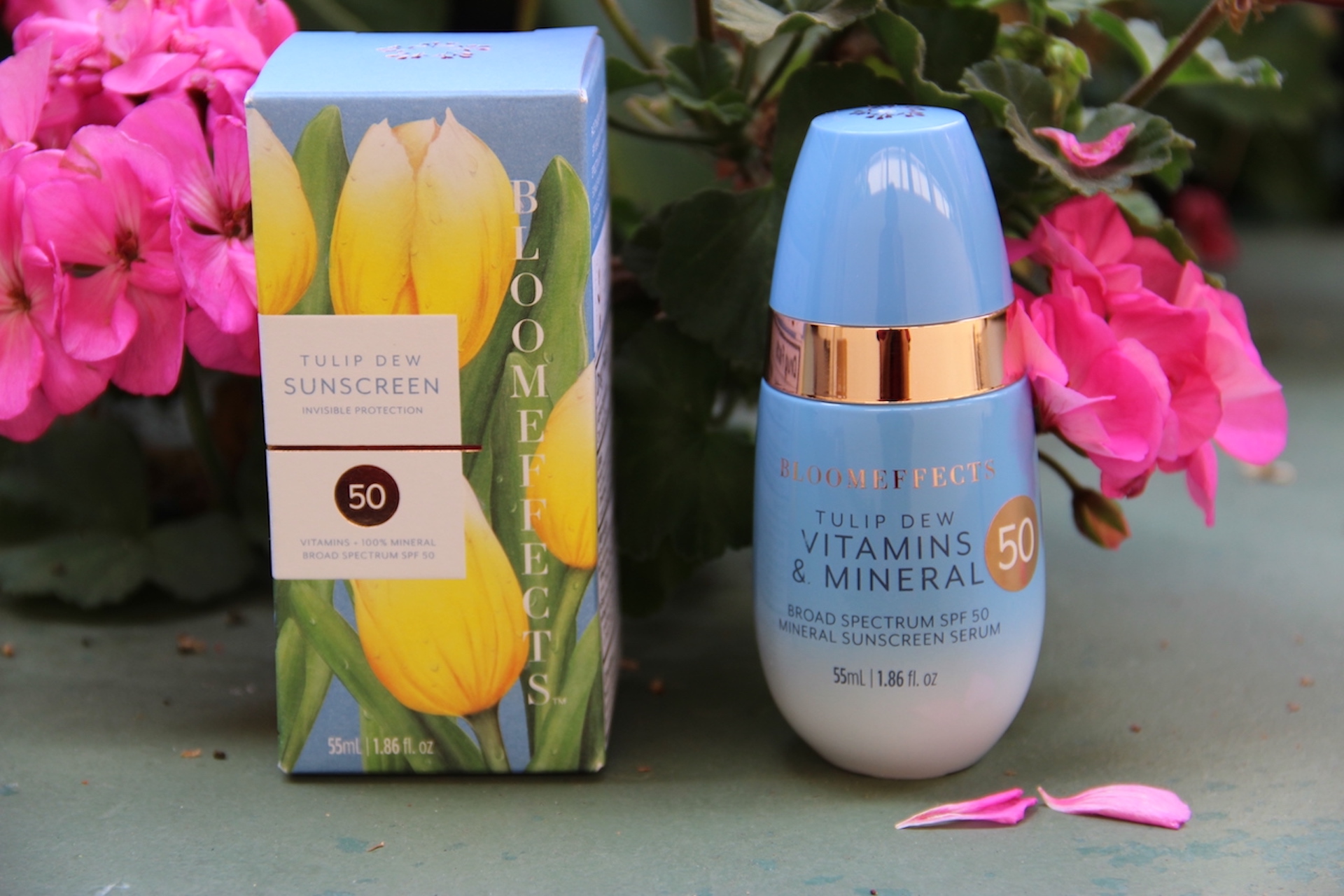 Tulip Dew Vitamins & Mineral Sunscreen SPF 50 from Bloomeffects
This lightweight, hydrating formula provides effective daily defense against environmental aggressors including UVA & UVB rays, pollution, blue light and free radicals. The sunscreen serum is a 100% mineral, SPF 50 enriched with multivitamins. Bloomeffects is the first skincare brand to harness the previously unknown regenerative and hydrating properties of the tulip to create a truly unique, "field-to-face" skincare experience. Tapping into Holland's world-renowned tulips – Bloomeffects delivers exceptionally authentic, wildly effective, and clean skincare. All products are formulated with Proprietary Dutch Tulip Complex – rich in antioxidants, natural moisturizing factors, and amino acids for softer, smoother, and glowingly hydrated skin.
---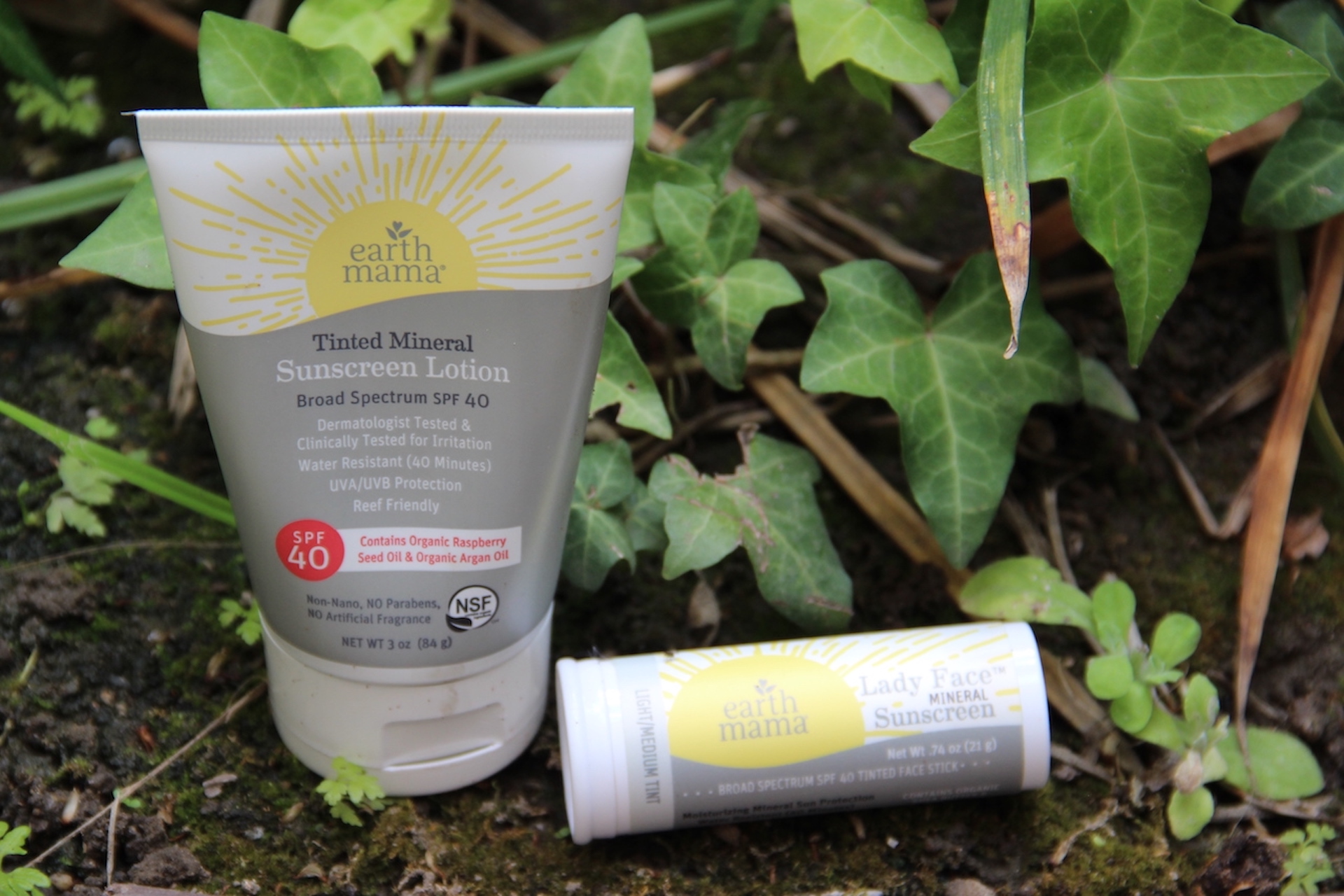 Earth Mama Organics
Melinda Olson is the original Earth Mama. An avid herbalist, she began studying medicinal herbs in the spring of 97. This led to planting, a wide variety of herbs to study how best to harvest their healing properties. Soon, thousands of pregnant women and new mamas looked to Earth Mama for safe herbal products for baby care, and much more. In 2002, Melinda began making sunscreen.
Earth Mama's Tinted Mineral Sunscreen Lotion SPF 40
Sheer enough to blend with most skin tones, it has reparative organic argan oil, plus organic red raspberry seed oil, which has high SPF properties. It includes Iron oxide which helps protect skin against blue light from digital screens. It has no chemical sunscreens, no dimethicone, no artificial fragrance and no nano particles. You can also try Lady Face® Mineral Sunscreen Face Stick SPF 40 or Tinted Mineral Sunscreen Lotion SPF 25. The lotion's tint has a reputation of rubbing off and showing up on light-colored fabric. However, any marks should come out in the wash. At least it did for me.
https://earthmamaorganics.com/
---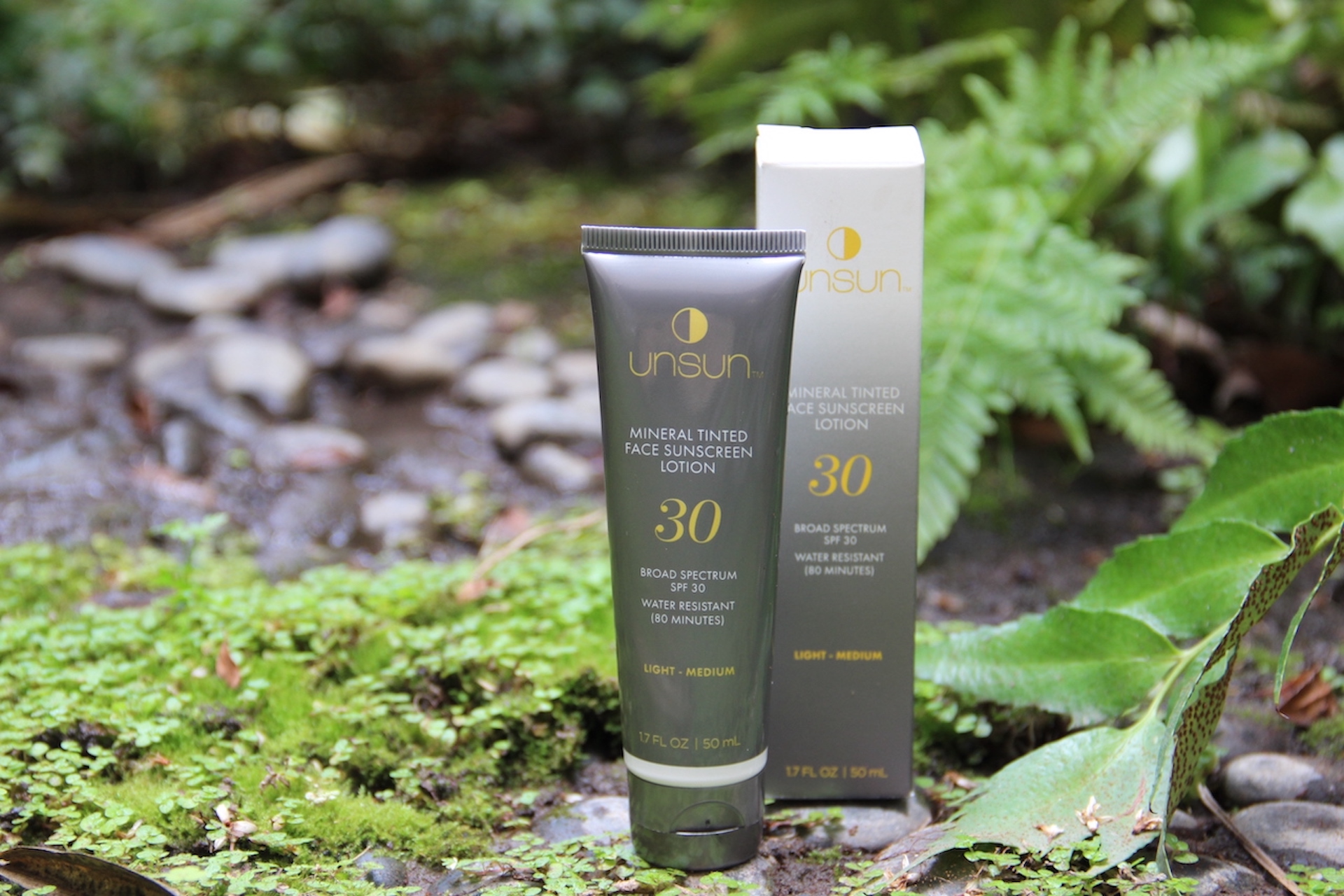 Unsun Mineral Tinted Face Sunscreen
Founded by Katonya Breaux in 2016, after much frustration by the lack of options within the world of clean sunscreen products for women of color. Unsun Cosmetics was created to provide clean, no-residue options that were kind to the person using it as well as the environment it's being used in.
It is a 100% mineral sunscreen primer and color corrector in one! This sunscreen was formulated to cover a range of skin tones from very light to light sprinkled with freckles without leaving behind a ghostly residue. Allow Unsun to minimize your pores and moisturize your skin. Feel free to wear alone or as a primer under your makeup. Water resistant, non-animal tested and reef-safe formulation
https://www.unsuncosmetics.com/
---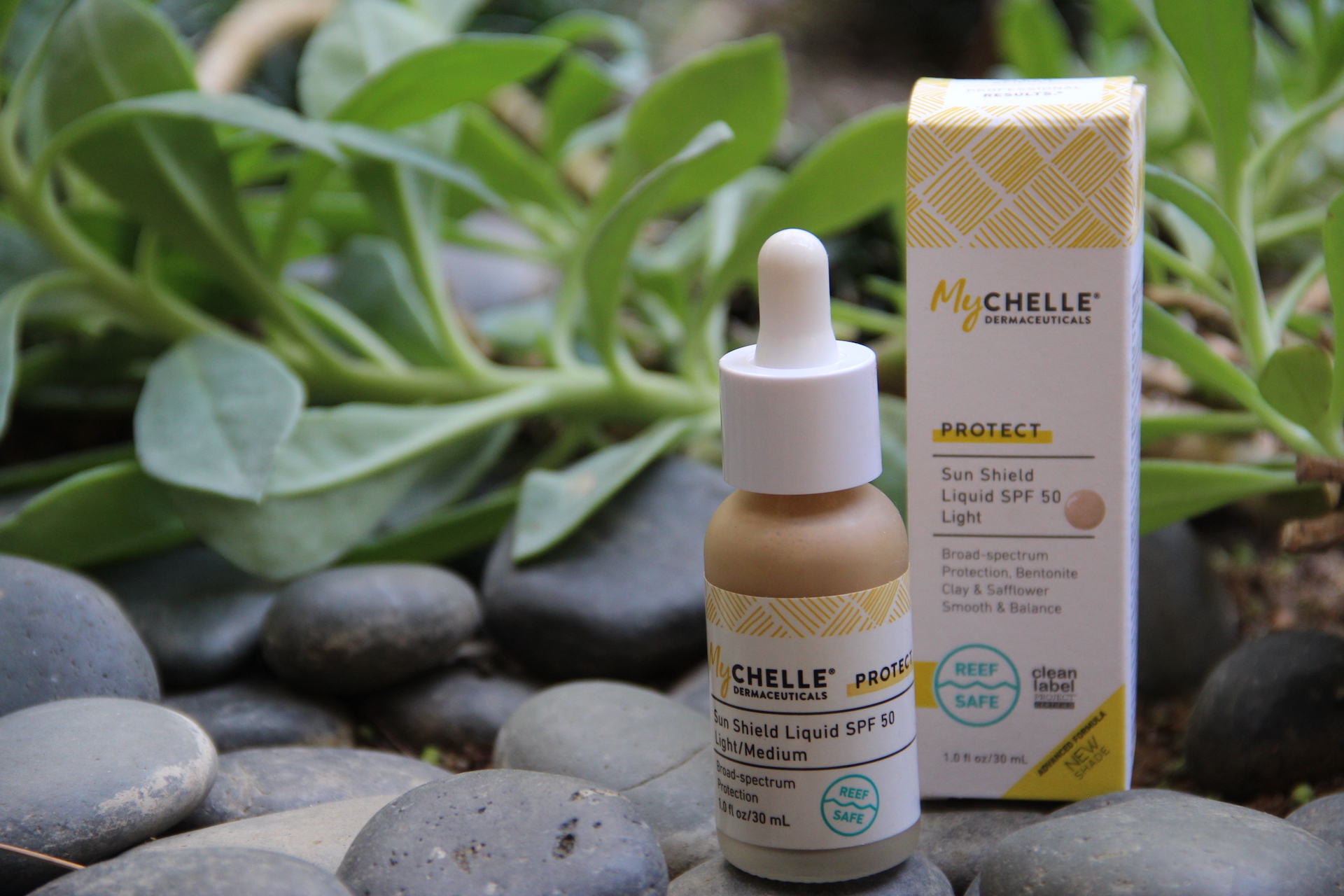 MyChelle Dermaceuticals
Founded in 2000 in Colorado, MyCHELLE is the original innovator of clean skincare products that are inspired by nature. They are committed to full transparency around their ingredients. MyChelle is a founding member of the Environmental Working Group's "Verified for Your Health" program, a PETA certified cruelty-free company and certified by Leaping Bunny.
MyChelle Sun Shield Liquid SPF 50
Sheer tinted, oil-free formula with 100% mineral broad-spectrum protection. Blends weightlessly and seamlessly giving skin a fresh, healthy glow with a smooth, matte finish.
DOES NOT CONTAIN: Retinyl Palmitate or chemical UV absorbers including Octinoxate, Octisalate, Oxybenzone or PABA.
---
This company needs no introduction. Chanel.
Their CC CREAM Super Active Complete Correction Sunscreen Broad Spectrum SPF is a single tinted moisturizer with 5 superpowers: evens, hydrates, corrects, protects, illuminates. The formula combines skincare benefits with a longwearing, medium-to-full coverage makeup effect. The Key Ingredients include: Murunga plum extract that helps protect skin from environmental aggressors while enhancing texture and glow. A new form of hyaluronic acid helps hydrate skin throughout the day for increased suppleness and comfort. With continuous moisture, skin looks plumped. It comes in several shades to choose from.
All of them are worth trying this summer!