---
These days, an actor is not just an actor. They strive to be all-around creatives in Film and TV (or streaming rather). Thomas Jane is doing just that; acting, writing, directing and producing. On-screen, you know him from THE PUNISHER, THE EXPANSE and BOOGIE NIGHTS among other notable projects. His film RUN HIDE FIGHT had its world premiere at the 77th Venice Film Festival.
Now, Thomas Jane is wearing his executive producer hat for the dramatic series TROPPO, which is now streaming on Amazon Freevee.
Based on the bestselling novel CRIMSON LAKE by #1 New York Times bestselling author Candice Fox, Jane produced TROPPO under his production company, Renegade Entertainment, which he co-founded with Courtney Lauren Penn in 2019.
Renegade Entertainment powered through the pandemic. Where most sets were shut down, Jane and Penn completed production on MURDER AT EMIGRANT GULCH, starring Gabriel Byrne and Isaiah Mustafa; DIG, starring Harlow Jane and Emile Hirsch; THE LAST SON, starring Sam Worthington and Colson Baker; and SLAYERS, starring Abigail Breslin and Malin Akerman. Not only is Jane producing, but he is also starring in all of the above projects.
Watch the interview: 
Jane's current venture, TROPPO is the story of Ted Conkaffey, an ex-cop falsely accused of committing a disturbing crime, who has escaped to hide away in the tropics of Far North Queensland. As he tries to avoid discovery, he's drawn into investigating a wild murder and a missing person, alongside a complicated woman named Amanda Pharrell (played by Nicole Chamoun), with dark secrets of her own. Yolanda Ramke adapted the novel for the screen.
Not your average procedural investigation series, TROPPO has a distinctive grittier touch, thanks to the performances and chemistry of Jane and Nicole Chamoun. Together, they successfully portray two tormented individuals with dark pasts. The show is binge-worthy.
What's next for Thomas Jane? Renegade is producing an adaptation of Stephen King's FROM A BUICK 8, marking the fourth collaboration between Jane and King, following 1922, THE MIST, and DREAMCATCHER.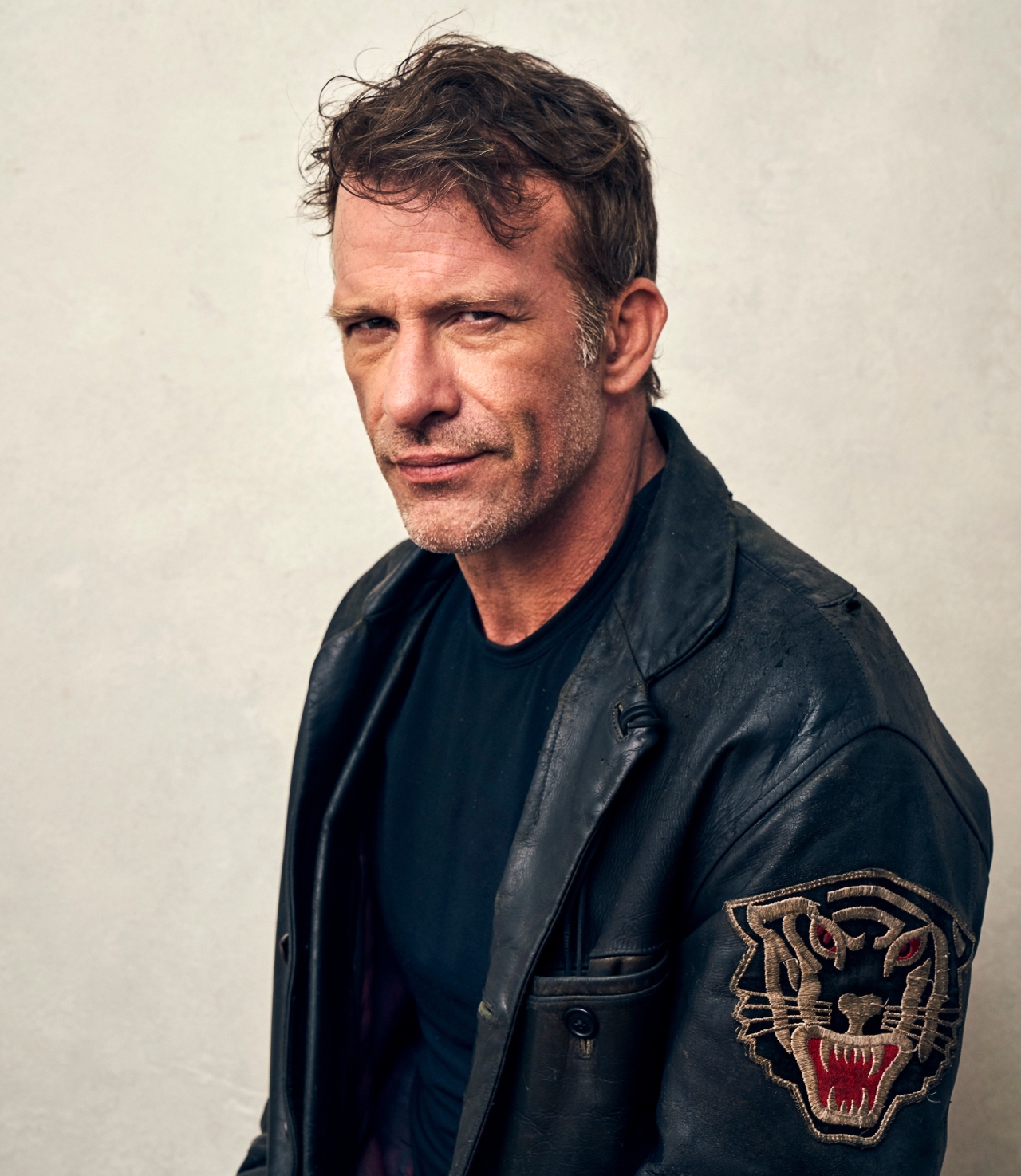 Thomas Jane (Photo courtesy of 42 West)