May is known to be one of the most popular months for weddings. It is a big deal for any bride to be and it all has to do with the details including the nail polish that she, her bridesmaids and the mother of the bride will be wearing.
Priti NYC has the perfect set for everyone. Their polishes are free of Toluene, Dibutyl Phthalate, Formaldehyde, Formaldehyde Resin, and Camphor – also free of TPHP, Xylene and Parabens, which are known to be harmful to our health.
Priti's polishes are fast drying, chip resistant, contain a UV inhibitor, and are extremely durable and glossy.
For the Bridesmaids the set includes: baby blue eyes, empress tree lavender, ballerina peony pink vegan nail polish.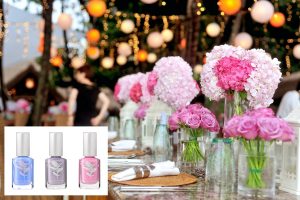 The Mother of the Bride vegan nail polish gift set includes blush noisette neutral, poppy mallow pink, a times rose capri orange…
Last but not least, the Bride to be vegan nail polish trio has: lady pink lips pink, white ballet dahlia white, forget me not blue.
The polishes are available in over 80 different shades including metallics, mattes, bright neons, rich darks, classic nudes, and everything in between.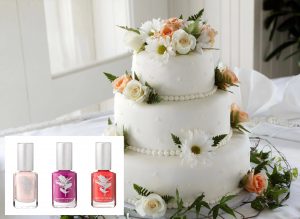 Each season they offer a limited edition collection of on trend, fashion forward colors inspired by their NYC, Paris and London Fashion Week collaborations.
They can be bought as a trio or separately for more info go to: www.pritinyc.com