Lynn cheers on 11k finishers!
Competitive runners and weekend warriors breathe a sigh of relief as in-person races finally return after the COVID pandemic had shut down live events for over two years. Excitement was in the cold crisp morning air in Griffith Park on Sunday as race participants arrived at the course site for the annual Griffith Park Trail Run: 11k, Half Marathon and Half Marathon Relay.
With over 300 runners registered, everything ran as smooth as can be; from race packet pick-up options two days prior and on race day, as well as easy gear check and plenty of parking.
Lynn (@librarianlynn636), was all 'masked' smiles hosting the race with mic-in-hand. Cheering on runners and shouting out to local vendors, Lynn kept the energy alive throughout the race.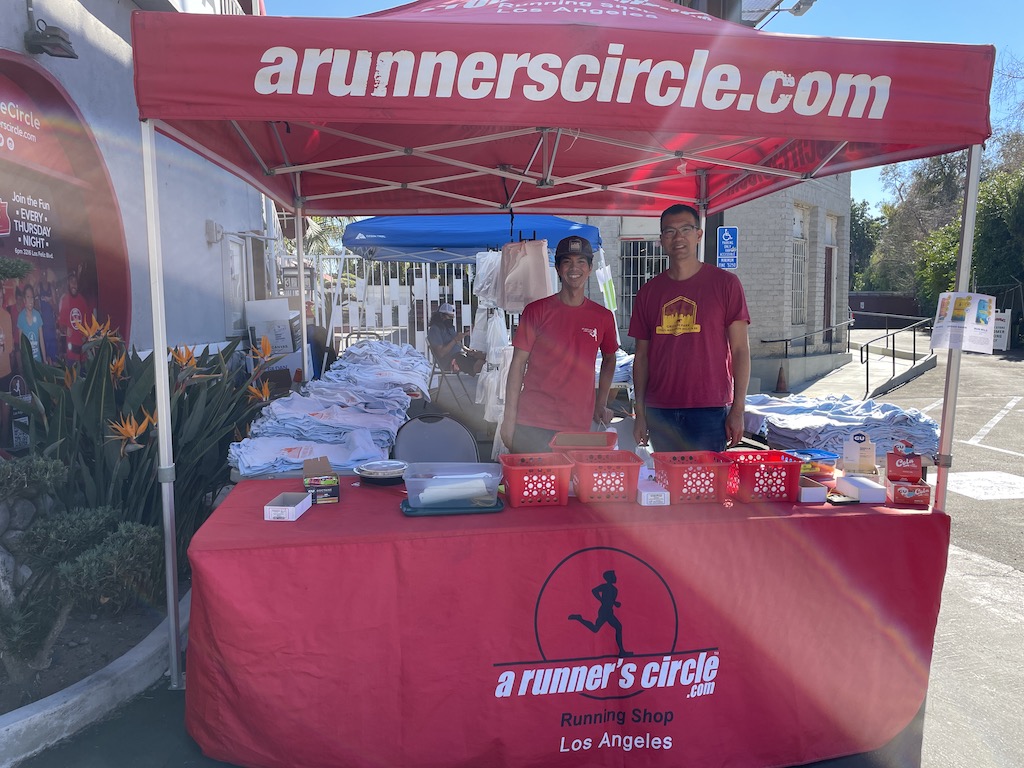 Choy & Leland at early registration day
For every well-organized community race, there is a passionate team of race directors behind it who work tirelessy to ensure that a good headache-free time is had by all. The Griffith Park Trail Run is thanks to OTG Events, founded in 2015 by Choy and Leland. Known to many SoCal trail runners by just their first names, Choy and Leland first produced the Griffith Park Trail Marathon Relay & 8K in 2016. OTG Events also produces the Mt. Hollywood 12K | 8K Trail Run, as well as the Griffith Park Marathon Relay coming up on Sunday, June 5th, 2022.
The 11K kicked off on Sunday at 7:15AM before the Half Marathon Relay. The out-and-back course starts off on a flat trail before runners hit a nice, gradual climb of 300+ft. With a turnaround at the 3.3m marker, runners hit a steep incline before they're back on the flat trail to the finish. Hitting 800ft elevation, the views are well worth the vertical push. As the sun rises, racers can see Northeast Los Angeles, Burbank, and the San Gabriel Mountains.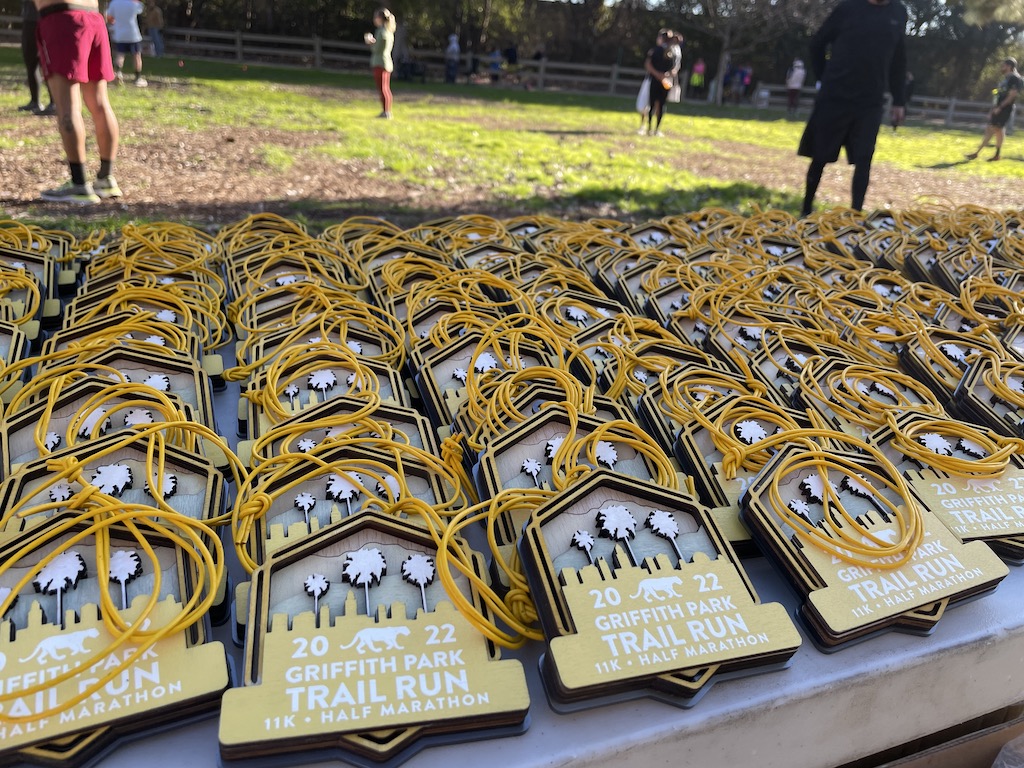 Crossing the finish line, participants received a beautiful wood carved & plated medal. They enjoyed freshly sliced oranges and croissants before being greeted by vendors.
New Balance showcased their popular trail sneakers and Fresh Foam designs, The After Bar gifted three flavors from their CBD power bar line and Pocari Sweat, known as "the Gatorade of Japan," handed out complimentary bottles.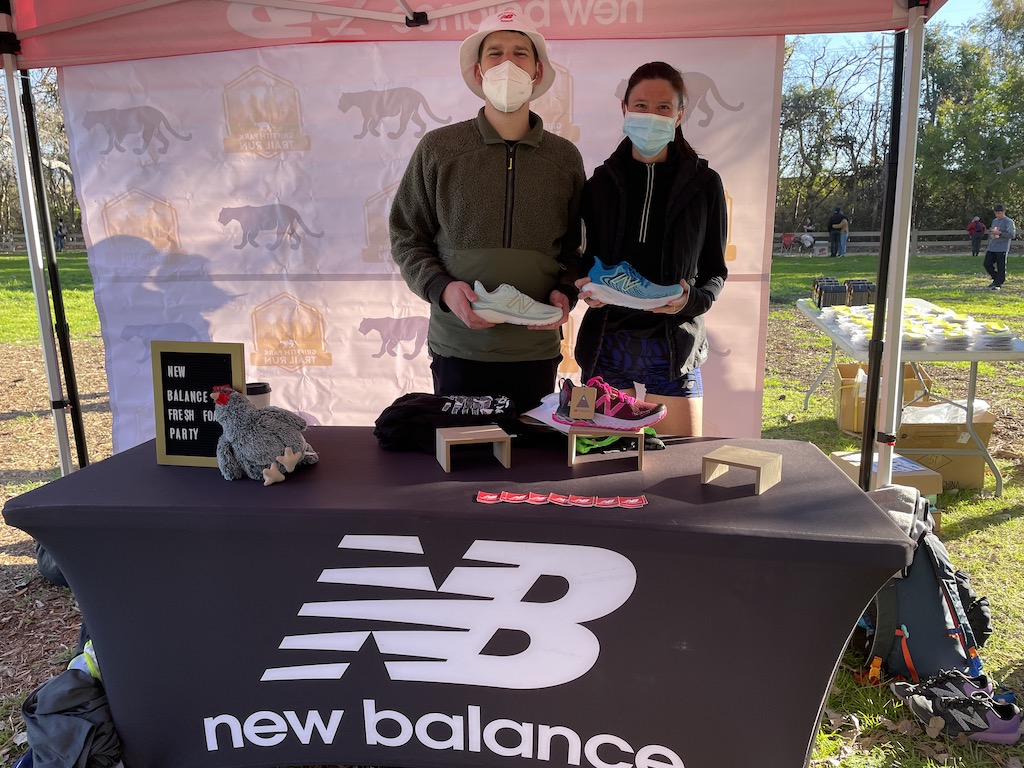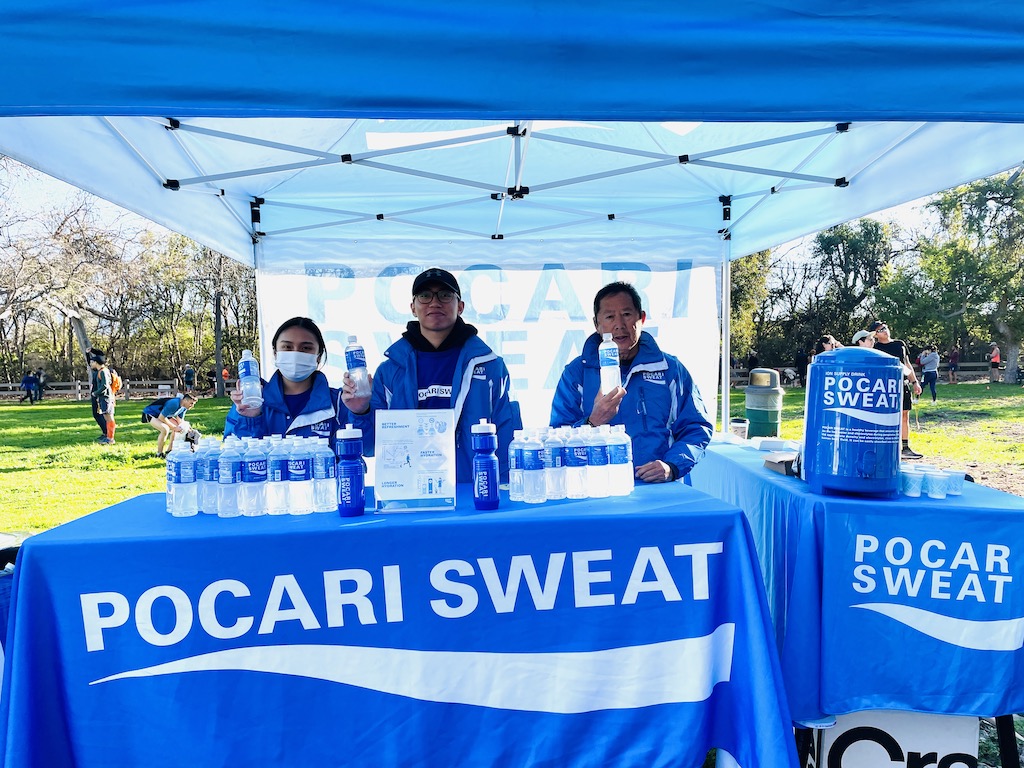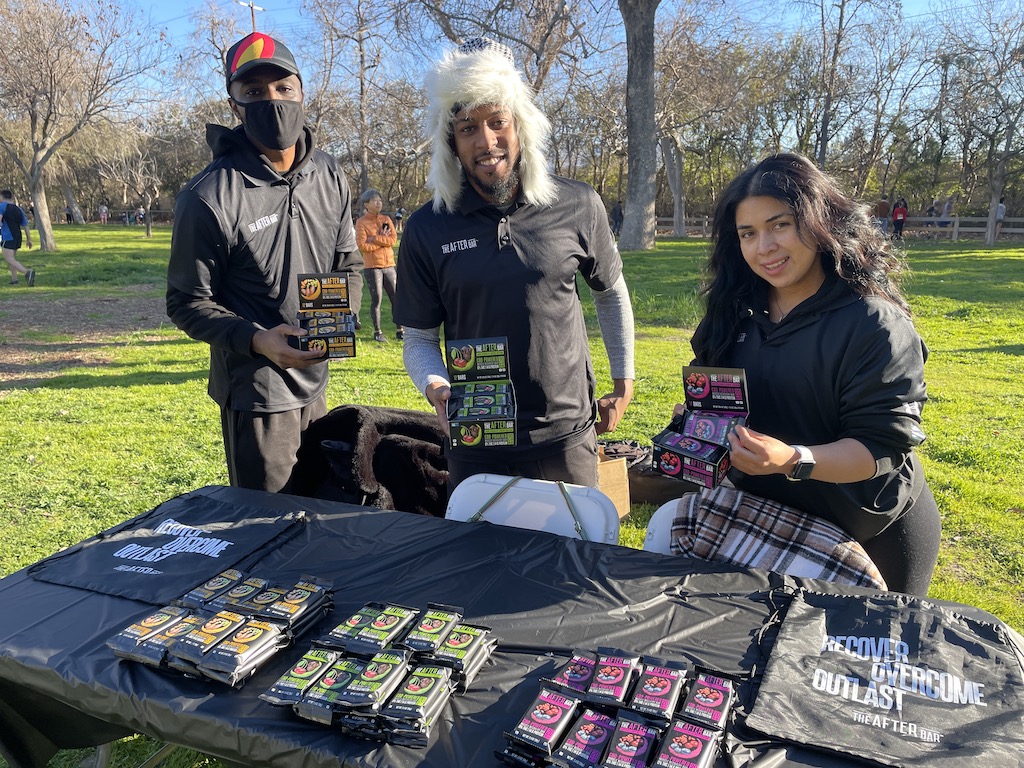 Other race features included:
Ultra-soft, ultra-comfy premium gender specific short sleeve t-shirt*
Unique Finisher's medal for all participants
Special award for Overall and Age Grade Division Winners
Free Race Photos
Fast and accurate chip time results
Course Aid Stations (2-4) with medical staff
Volunteer Support
Gear check
Finish Line Fruit, Snacks, Refreshments, and Full Body Wipes
Flexible deferral and transfer options
Access to the exclusive Griffith Park Trail Run Sale at A Runners' Circle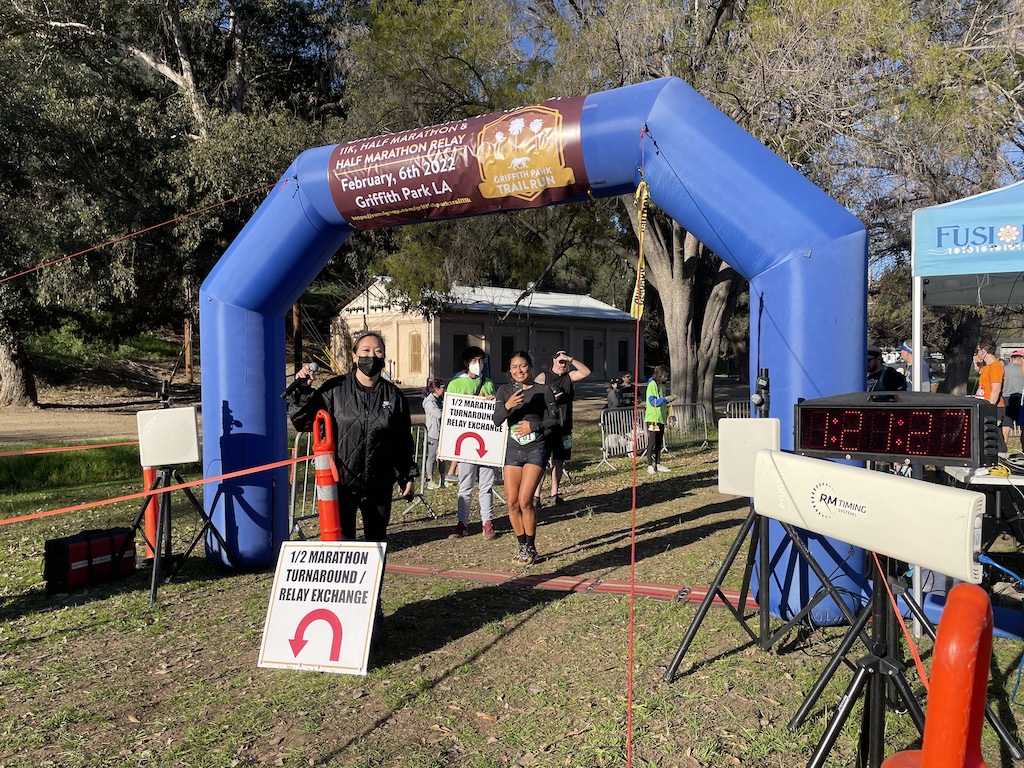 Sign up for the June 5th Marathon Relay (5 runners) here.
https://griffithparkmarathonrelay.com/
http://arunnerscircle.com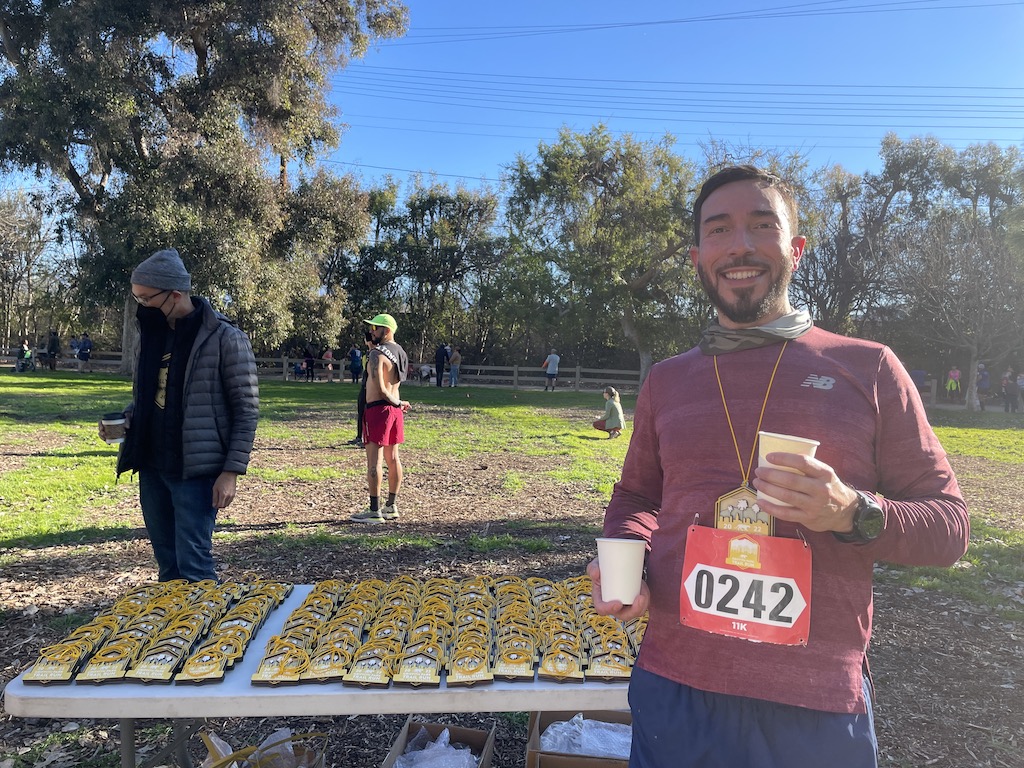 11k runner Frank (@fornelas13) hydrating with his medal!