Lifetime continues to add to its robust slate of movies for 2022 with the upcoming March original movies. The network extends its relationship with Elizabeth Smart to executive produce previously announced film, Stolen By Their Father, (fka Stolen Hearts: The Lizbeth Meredith Story) starring Sarah Drew and produced by Cineflix Productions. The movie follows the autobiographical story of Lizbeth Meredith (Drew), who finds herself fighting for her daughters after her ex kidnaps them and takes them to Greece.

The March line up will also include the new movie Cruel Instruction, inspired by actual events and starring Emmy and Golden Globe winning actress, Camryn Manheim. The movie depicts the harrowing journey of two young women forced to attend a teen residential treatment program, only to experience the dark hidden reality that the institution relied almost exclusively on abusive punishments. With over 50,000 teens sent annually to underregulated behavior modification facilities, Lifetime partners with the nonprofit organization Breaking Code Silence to shine a light on the abusive practices of teen residential treatment programs and the new revelations about highly profiled institutions that came to the forefront in the media in 2020. Lifetime will also air a special Beyond the Headlines immediately following the premiere of Cruel Instruction, featuring interviews with treatment program survivors.
Stolen By Their Father is based on the memoir, Piece of Me: Rescuing My Kidnapped Daughters, of Lizbeth Meredith (Drew – Amber Brown, Grey's Anatomy, Cruel Summer), a mother who says goodbye to her young daughters for a non-custodial visit with their father, her abusive ex-husband, only to discover days later that he has kidnapped the children and taken them to Greece. For the next 2 years, fueled by the memories of her own childhood kidnapping, Lizbeth travels to the White House and Greece, burning through every dime and favor to get her children back. One false move, and her ex-husband will vanish with her girls guaranteeing that Lizbeth will never see them again. Two false moves and he'll make good on his promise to kill her. But a mother's love knows no borders, and Lizbeth will risk everything to protect her daughters and bring them back home.
Immediately following the movie, go Beyond The Headlines to meet the real Lizbeth Meredith and her daughters as they recount the autobiographical story behind the Lifetime Movie. From Lizbeth's own challenging upbringing to the emotional toll she and her daughters went through while separated to their ultimate reunion and recovery, this documentary special digs deep into the revealing events behind Stolen By Their Father.
Stolen By Their Father is produced by Cineflix Productions with Jeff Vanderwal and Elizabeth Smart serving as Executive Producers, and distributed worldwide by Cineflix Rights. Simone Stock directs from a script by Barbara Kymlicka.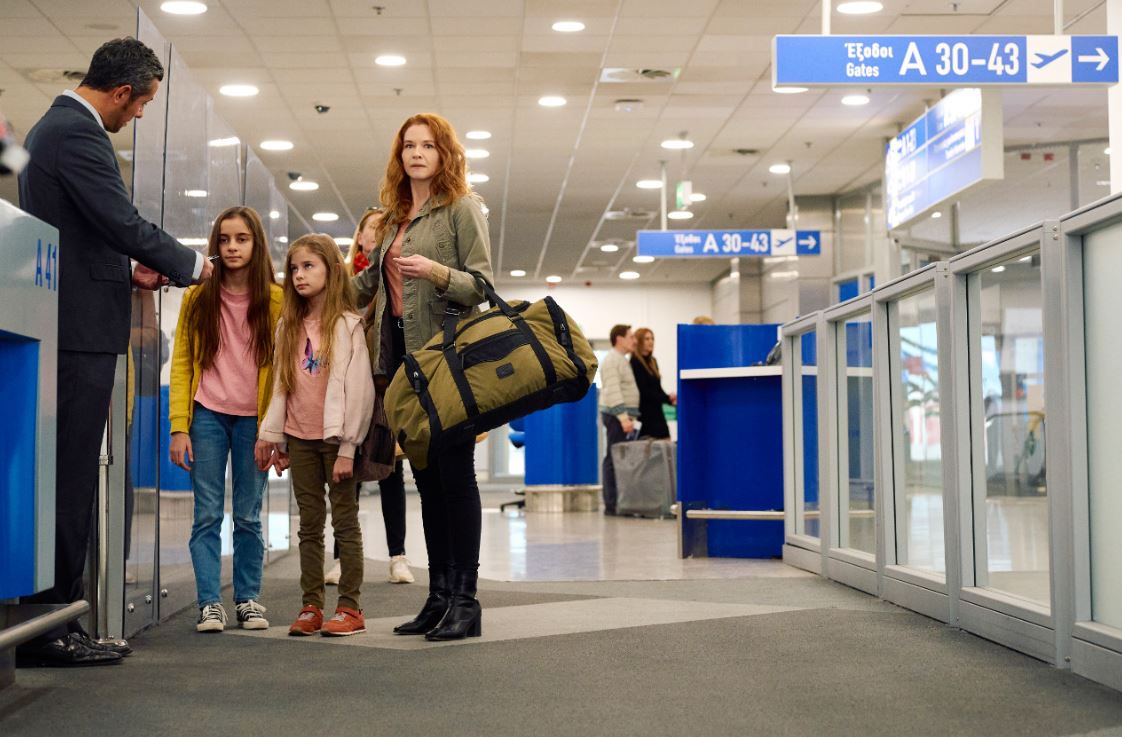 Inspired by actual events, Cruel Instruction tells the story of 16-year-old Kayla Adams (Mawema – The Babysitters Club, To All the Boys movie franchise) whose mother, Karen Adams (Bailey – The Real Housewives of Atlanta) is advised by the school's counselor to send Kayla to get treatment at a youth residential treatment center after she gets expelled from school. Kayla arrives at the Utah facility on the same day as her roommate Amanda (Campbell – Zoey's Extraordinary Playlist), a treatment program veteran who knows exactly what the girls were in for. Led by headmistress Miss Connie (Manheim – Law & Order, The Practice), the staff uses draconian methods including force-feeding medications, arbitrary punishments, solitary confinement, verbal and physical abuse to keep the students in line. After being pushed to their limits and stripped of their lifelines, including any ability to freely communicate with the outside world, the two young women must band together to survive and fight to expose the abuse before it's too late.

Immediately following the movie, Lifetime will air a special Beyond the Headlines: Cruel Instruction featuring interviews with treatment program survivors. The doc will highlight the allegations of abuse in this underregulated industry and the PTSD and anxiety that many survivors continue to live with.

Cruel Instruction is produced by Lighthouse Pictures In association with Mar Vista Entertainment and Happily Ever After Films for Lifetime. Craig Baumgarten, Stanley M. Brooks, Jamie Goehring and Shawn Williamson serve as Executive producers. Brooks also directs with the script from Adrienne Rush.