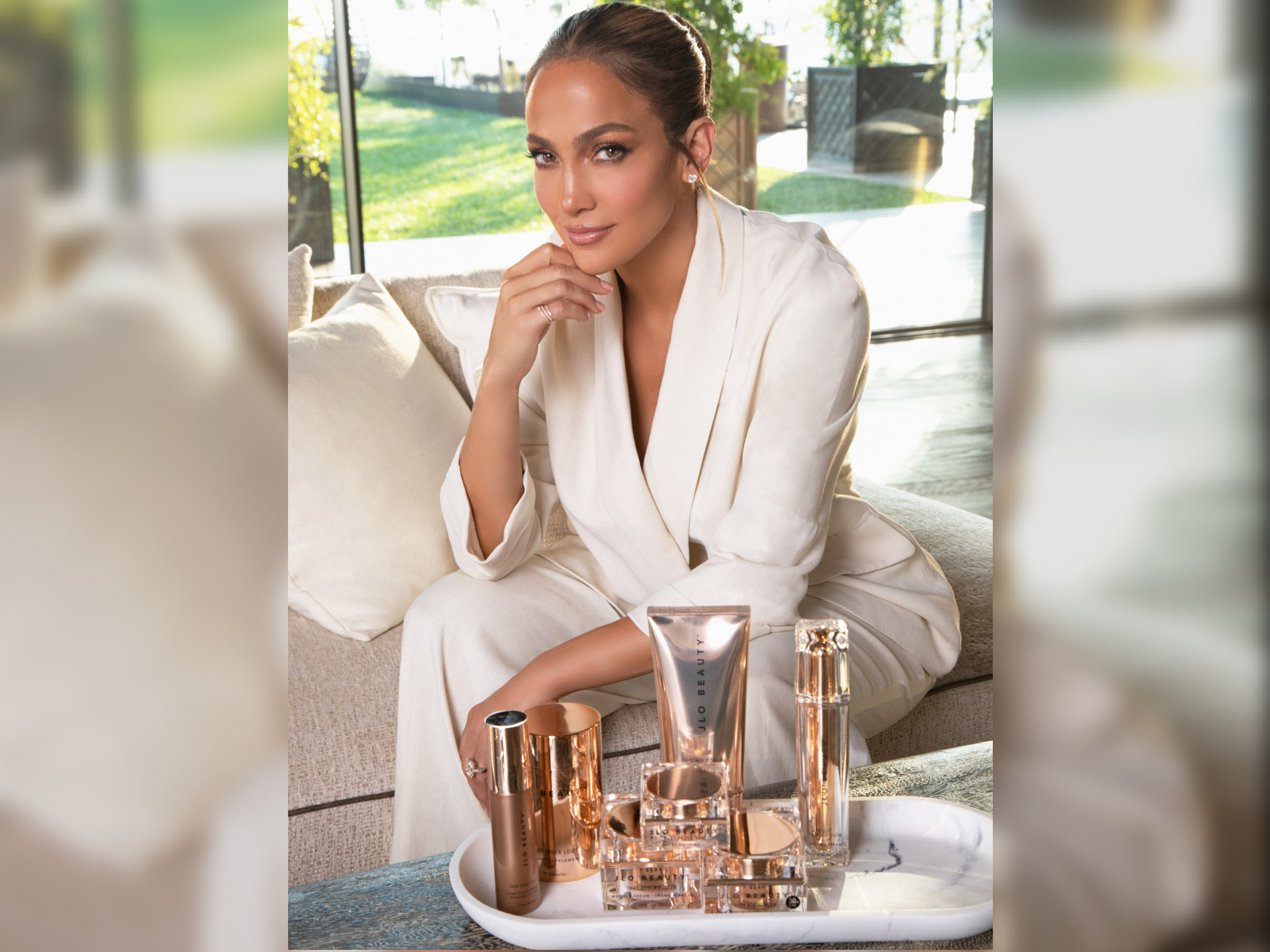 I was really looking forward to trying the JLo Beauty skincare line. She always looks so good! It is clear that Jen takes care of herself. I have read a few reviews where people were disenchanted with the results but truthfully you have to ask yourself if, in fact you gave it a real chance.
I would like to add that no skincare line can create miracles on its own. Facials are a must! Once a month, after you reach age 40, facials will help to give you the proper results. You cannot keep on applying any creams, however miraculous they may be, on skin that does not breathe. The products will not penetrate. I decided to put 5 products to the test. The mask, the serum, the wonder cream, the eye cream and the complexion booster. It all performed beautifully.
Let's start with the mask: That Limitless Glow Sheet Mask.
Made for all types skin, this two-piece mask is infused with one ounce of the clinically validated That JLo Glow Serum for visibly tighter, lifted, and hydrated skin. It has what is referred to as Olive Complex, a blend of Squalene, fermented Oil, Extra Virgin Oil and Leaf Extract which provides rich hydration. Included is Japanese Rice Sake Ferment which is designed to brighten and condition your complexion. Add Yeast-derived Ferment an antioxidant which makes your skin softer to the touch. This helps the fine lines, the wrinkles, the dryness as well as the loss of elasticity.
That JLo Glow Serum with Olive Complex
Also for all skin types, this rich gel serum visibly brightens, tightens, and lifts while also providing all-day hydration and an instant glow. Perfect for fine lines and wrinkles, Dullness, and Uneven texture. The serum contains all the same ingredients listed in the mask.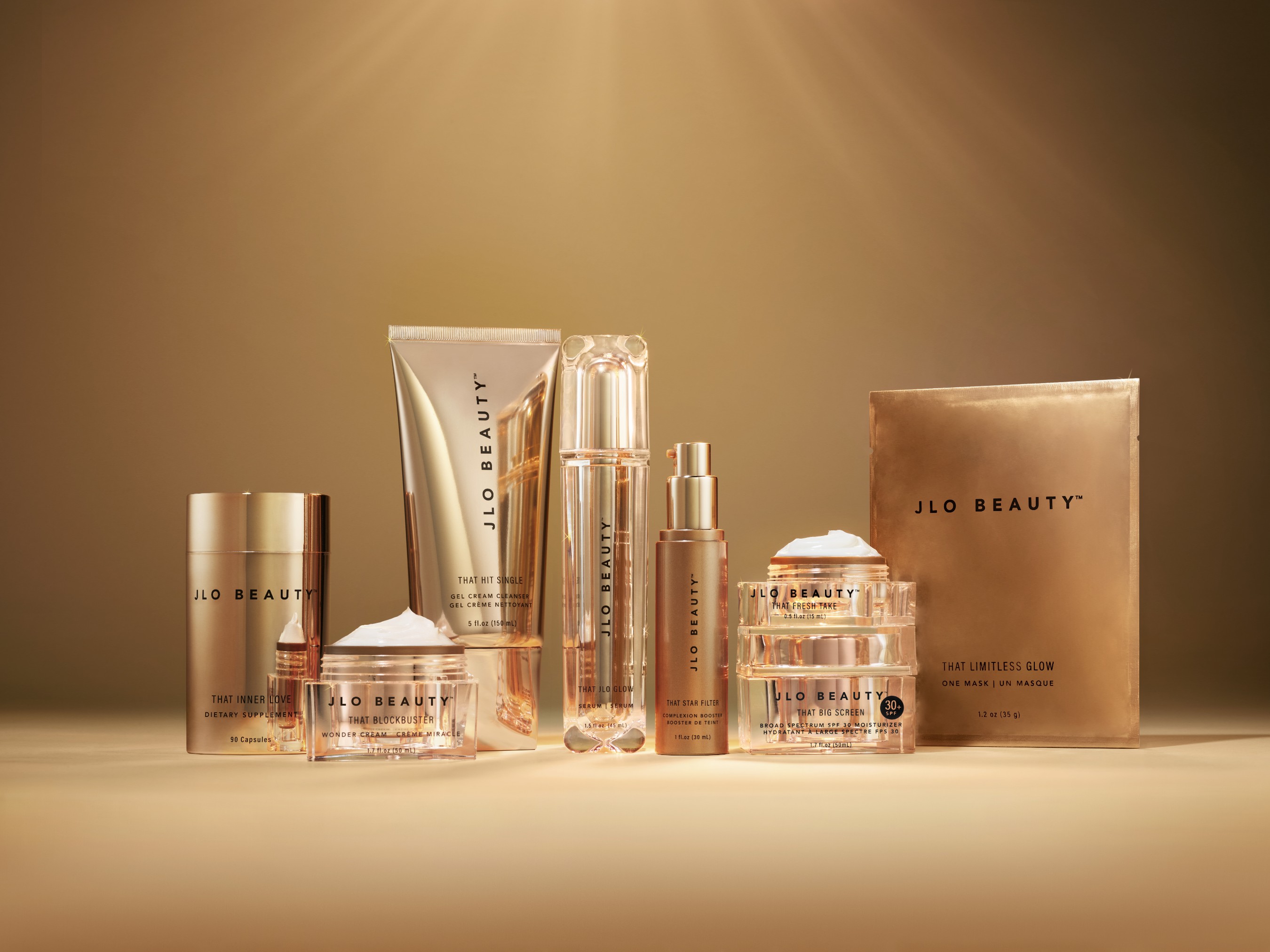 That Blockbuster Cream with Hyaluronic Acid
For all skin types this rich moisturizer formulated with JLo Beauty™ Olive Complex, potent peptides and hyaluronic acid provides long-lasting hydration and a dewy glow. The Hyaluronic Acid delivers continuous hydration for more plumped, dewy-looking skin.
That Fresh Take Eye Cream with Peptides
For all skin types. This is an ultra-moisturizing under-eye cream powered by patented peptides to help reduce the look of dark circles and fine lines and wrinkles.
Last but not least, the "piece de resistance" That Star Filter Highlighting Booster
A sheer, skin-enhancing, complexion boosting serum formulated with light-bouncing mineral pigments and vitamin E to deliver a subtle or all-over glow. It comes in 4 shades. I loved it!
Can't wait to try the rest of the line.