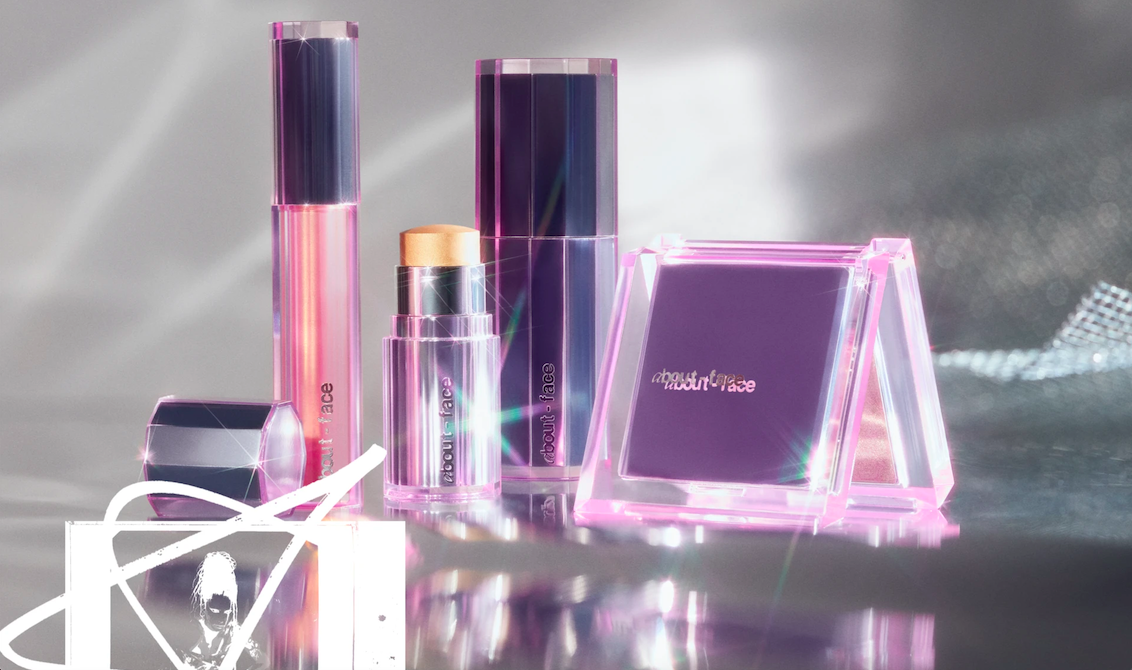 Created by multimedia, award-winning artist, and bestselling author Halsey, about-face is a multidimensional color beauty brand rooted in innovation, self-expression, and high-performance with customer experience as its highest priority.
Set to launch direct-to-consumer via www.aboutface.com on January 25, 2021, about-face celebrates the many facets and forms of expression that live in each person. Delivering a powerful promise to perform, the highly-pigmented, long-wear formulas meet bold individualism, elevating all faces and empowering everyone to share their voice and vision through makeup. Inspired by music, fashion, and art, about-face honors inclusivity, acceptance, experimentation, and the democratization of beauty for our multiple identities.
The about-face launch collection embodies Halsey's personal style and love of diverse beauty, initially with three distinct franchises – Light Lock, Matte, and Shadowstick. Light Lock, her signature face highlighter range with stratospheric shine, includes Stick, Powder, Fluid and Lip Gloss.
The Matte range of velvety smooth, creaseless, high-intensity colors consists of Paint-It Matte Lip Colors, Matte Fix Lip Pencils and Matte Fluid Eye Paint, as well as a Set and Prime Spray with application sponge for face. Shadowsticks are precise, multi-tasking cream eyeshadow crayons that feature soft pearly pastels, as well as a high-intensity matte velvet in white, teal blue, and black for a range of looks for liner and lids.
The launch consists of 10 product categories (inclusive of beauty tools and limited edition cosmetic bags) across a total of 40 SKUs. All about-face products are formulated to be vegan, clean, and cruelty-free. Prices range from $17.00 to $32.00. Available now!
For more information please visit www.aboutface.com
Socials: @aboutfacebeauty