Gary Trudell and Dr. Jeffrey Tucker backstage
We all know that good sleep and good health go hand-in-hand. In fact, the CDC recommends 7 or more hours of sleep per night for your best health and wellbeing. But if those 7 hours aren't restful, your sleep is likely insufficient, which can lead to metabolic change causing obesity, heart disease, high blood pressure and even diabetes. Perhaps even better than a great sedative, the most important factor for the best beauty sleep is your mattress.
The Daytime Beauty Awards understands the importance of sleep. They honored Gary Trudell and Custom Comfort Mattress with The Sleeping Beauty Award at the 3rd annual award ceremony. The award show recognizes science behind beauty and spotlights health and wellness professionals in the fields of dentistry, medicine, health and fitness, aesthetics, skincare, color and styling, cannabis, beauty innovation and more. OmegaXL by Great HealthWorks served as the event's title sponsor. The award statuette, better known as the 'Holly,' was designed by Christopher Guy.
Renowned chiropractor, Dr. Jeffrey Tucker presented the achievement to Trudell.
Dr. Tucker, the President of the American Chiropractic Association Rehabilitation Council said in his speech, "Sleep is the most healing time of your day. I get asked all of the time, "Hey Dr. Tucker, what mattress should I sleep on?" It's so personal. A good mattress allows not only your spine to feel good but your arm and leg muscles to relax as well."
Trudell took to the stage with a heartfelt acceptance speech. At one point, the Sleeping Beauty Award honoree was speechless, on the verge of tears.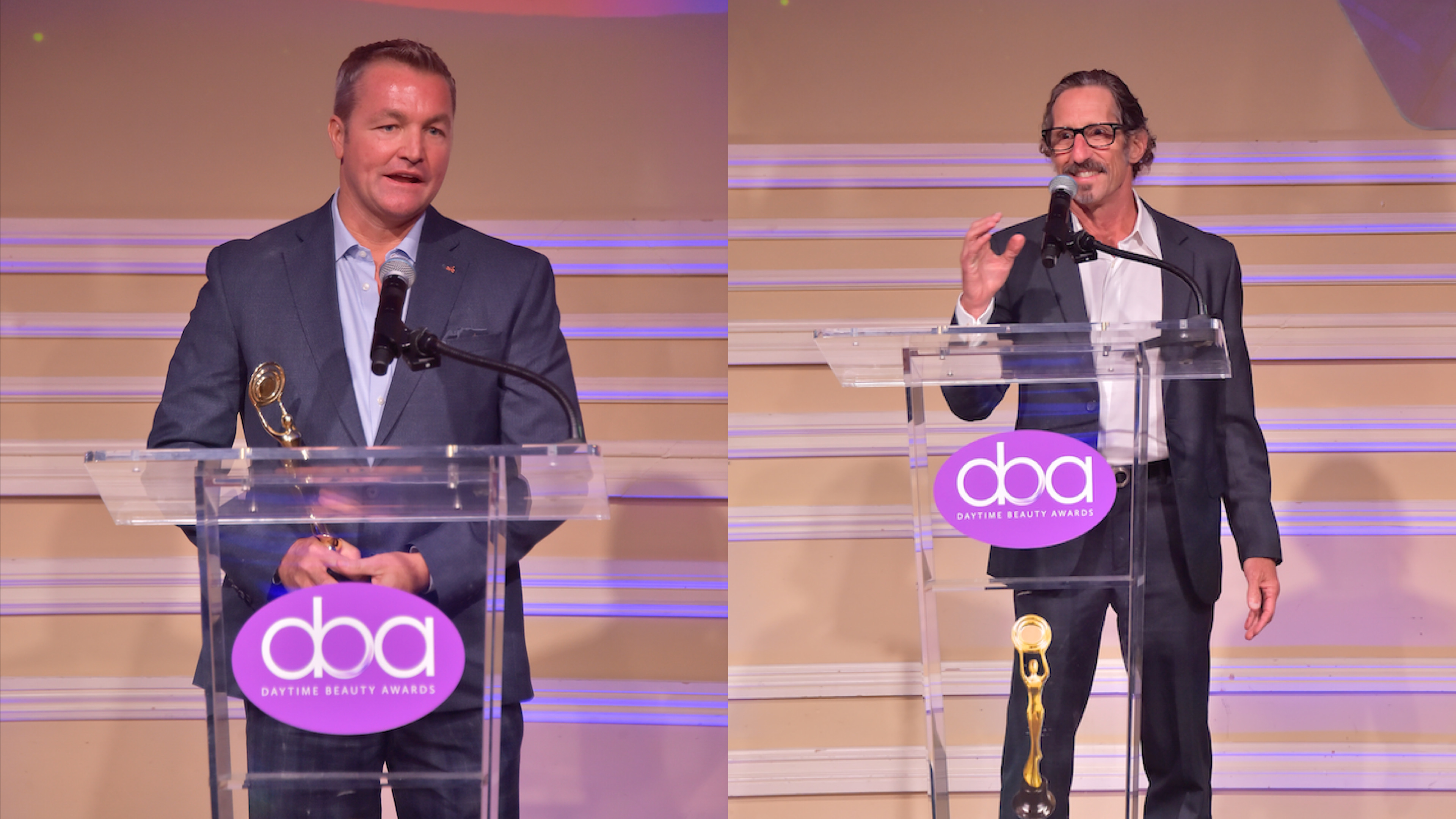 Gary Trudell and Dr. Jeffrey Tucker on stage
Flashback to Gary and Mel Trudell handcrafting double-sided mattresses one-by-one in their garage in their home state of California. Little did they know, their creations would one day turn into an empire called Custom Comfort Mattress. Three decades later, the Trudell's are creating life changing sleep experiences for A-list celebrities, pro-athletes, and VIPs. Inspired by their parents, who purchased sheep's wool from farms, they continued the old-fashioned tradition, using organic wool and cotton. With natural materials, each mattress is quite literally custom made to tailor each body type. Having grown to seven locations across Southern California, they oversee each handcrafted and hand-tufted mattress. As we spend ⅓ of our life sleeping, it's vital to lie down on the Rolls Royce of mattresses: CCM.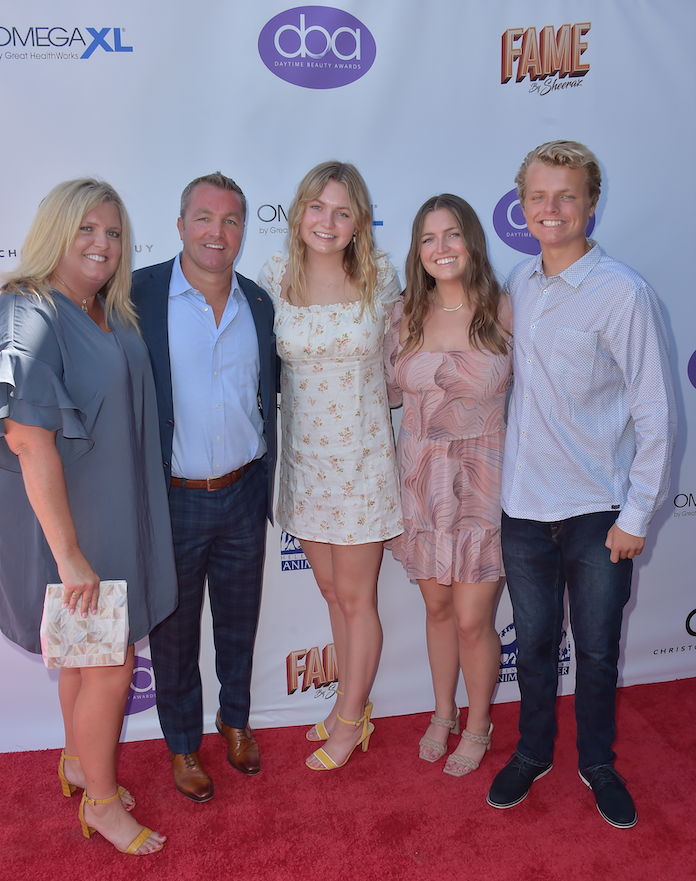 Gary Trudell with family on the red carpet
Danielle Lauder, actress, entrepreneur and the great-granddaughter of Estée Lauder, officiated as the Ambassador for this year's Daytime Beauty Awards. The 2021 honorees included: Paula Abdul (Outstanding Achievement in Health), Dr. Moncef Slaoui, former Chief Scientist for the U.S. government's Covid vaccine development effort (Special Tribute Award), Chris Appleton (Outstanding Achievement in Fitness), Gary Archer (Outstanding Achievement in Dentistry), Dr. Stafford Broumand (Outstanding Achievement in Aesthetics), Dr. Andrew Caster (Outstanding Achievement in Medicine), Tracey Cunningham (Outstanding Achievement in Color and Styling), Michaeline DeJoria for John Paul Mitchell Systems (Brand of the Year), Nancy Duitch and Nicole Kidman for Sera Labs (The Breakthrough Award), Gary Trudell for Custom Comfort Mattress (The Sleeping Beauty Award), Rea Ann Silva for Beautyblender (Tool of the Year), Erica Skynn for Derm7 (The Innovation Award) and Imelda Walavalkar & Tracy Anderson (The Zen Award for Pure Beauty).
The 2021 presenters included: Jonathan Berlent, Tommy Chong, Regina Hall, Richard Halpern as Austin Powers, Chelsea Harris, Cheryl Hines, Karen & William Lauder, Kurt Rambis, Cesar Deleon Ramirez, Ogema Larry Romanelli, Melissa Rue, Halston Sage, Jordin Sparks, Kitty-Blu & Billy Appleton, and Dr. Jeffrey Tucker.