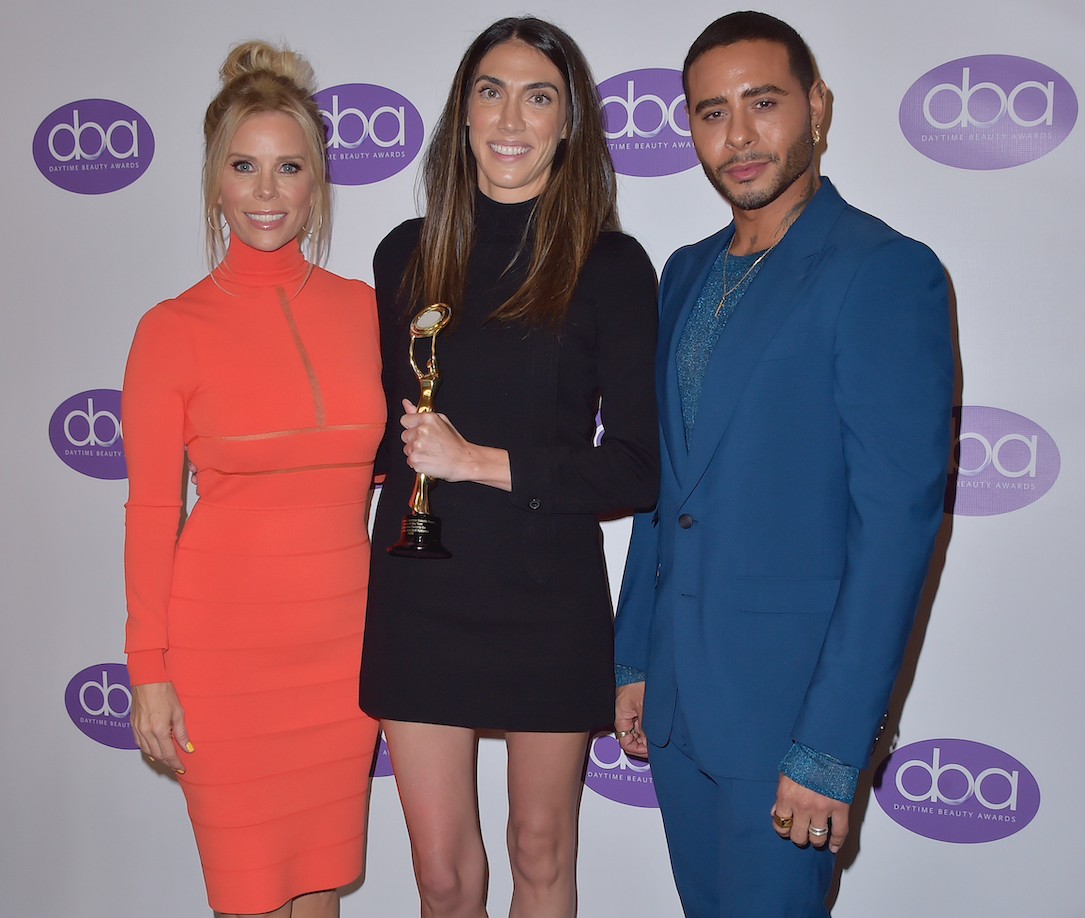 Cheryl Hines, Michaeline DeJoria and Cesar Deleon Ramirez backstage
On Sunday, September 12th at the Daytime Beauty Awards, "Curb Your Enthusiasm" star, Cheryl Hines and Paul Mitchell's celebrity hair ambassador, Cesar Deleon Ramirez presented Brand of the Year to Michaeline DeJoria for her work with John Paul Mitchell Systems.
Previously, Ramirez took home the hairstyling award at the 2020 Hollywood Beauty Awards, the sister show to the Daytime Beauty Awards.
The award show recognizes science behind beauty and spotlights health and wellness professionals in the fields of dentistry, medicine, health and fitness, aesthetics, skincare, color and styling, cannabis, beauty innovation and more.
"It's so wonderful to watch a woman rise to the top of a beauty empire," Cheryl Hines said on stage.
Cesar added, "Michaeline, you brought one of my vegan career goals to life this year, being a part of the John Paul Mitchell family. Together we created campaigns promoting inclusivity, celebrating the bond between the client and pro, and activism against animal cruelty."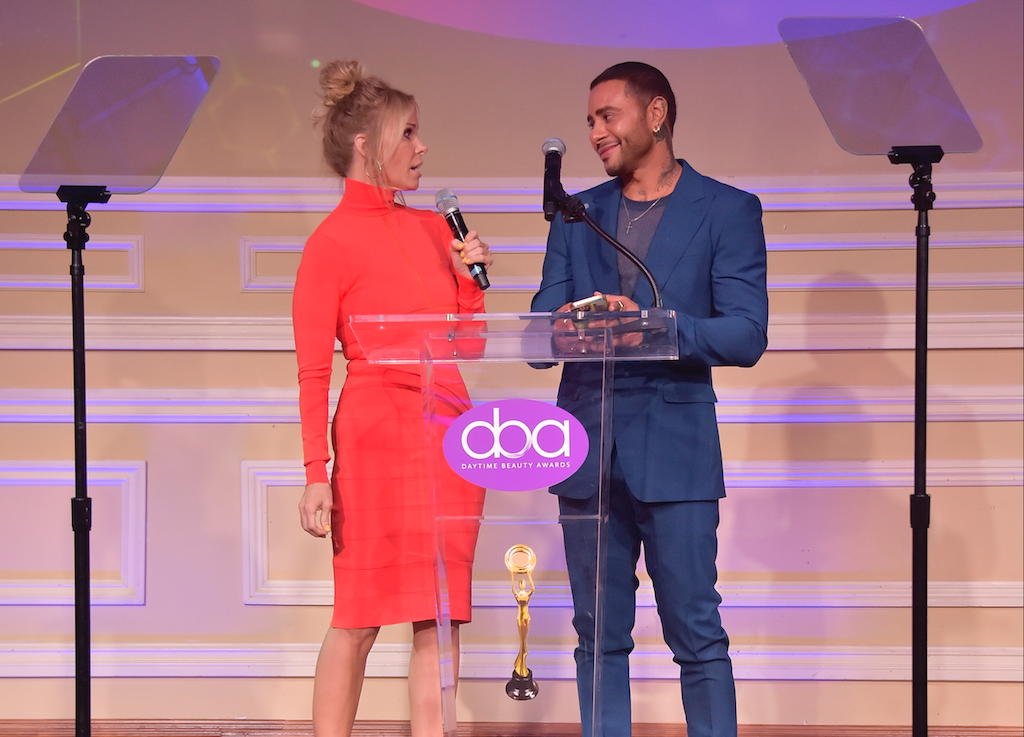 Cheryl & Cesar on stage
It came as no surprise when Michaeline DeJoria, daughter of John Paul DeJoria was promoted to CEO of John Paul Mitchell Systems®, the largest privately owned hair care company in the world. Michaeline studied Product Development at the Fashion Institute of Design & Merchandising (FIDM), as well as Organizational Communications and Industrial Psychology at Pepperdine University. In 2007, she joined JPMS™ and started working in various departments while immersing herself in all aspects of the business. This ultimately led to her role as Vice Chairman, where she has directed the company's future development for all brands, with emphasis on finding new opportunities for improvement.
Fourteen years later, Michaeline was promoted to CEO of John Paul Mitchell Systems, bringing a fresh new approach to the iconic company. In her new elevated role as CEO, DeJoria drives and directs overarching brand strategies across key channels including product, marketing and digital to usher in a new era of innovation and increase market share on a global level.
Recent initiatives spearheaded by Michaeline include COVID-19 relief efforts with a $4M salon jumpstart stimulus package, a global sustainability pledge, the launch of the brand's first-ever clean beauty line Paul Mitchell® Clean Beauty, a venture into AI technology with Hair AI™ powered by Fitskin®, and the announcement of the brand's first-ever Global Ambassador, style icon Winnie Harlow.
Philanthropy plays a big part in Michaeline's life — she makes substantial contributions to children's causes, Los Angeles schools, and numerous health and research causes and animal welfare.
John Paul Mitchell Systems was the first professional hair care company to take a stand against animal testing during its inception in 1980.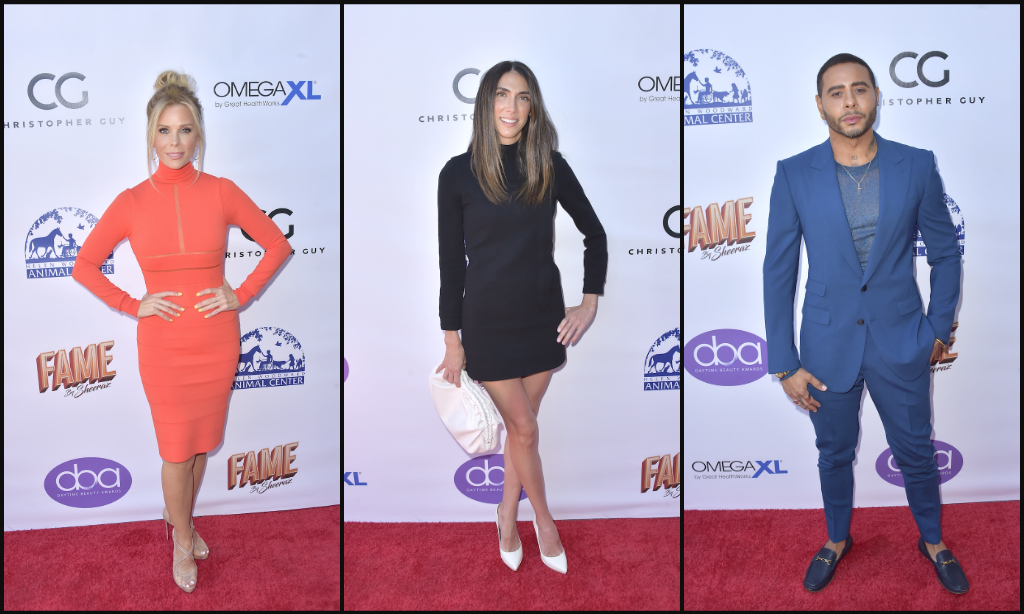 Danielle Lauder, actress, entrepreneur and the great-granddaughter of Estée Lauder, officiated as the Ambassador for this year's Daytime Beauty Awards. The 2021 honorees included: Paula Abdul (Outstanding Achievement in Health), Dr. Moncef Slaoui, former Chief Scientist for the U.S. government's Covid vaccine development effort (Special Tribute Award), Chris Appleton (Outstanding Achievement in Fitness), Gary Archer (Outstanding Achievement in Dentistry), Dr. Stafford Broumand (Outstanding Achievement in Aesthetics), Dr. Andrew Caster (Outstanding Achievement in Medicine), Tracey Cunningham (Outstanding Achievement in Color and Styling), Michaeline DeJoria for John Paul Mitchell Systems (Brand of the Year), Nancy Duitch and Nicole Kidman for Sera Labs (The Breakthrough Award), Gary Trudell for Custom Comfort Mattress (The Sleeping Beauty Award), Rea Ann Silva for Beautyblender (Tool of the Year), Erica Skynn for Derm7 (The Innovation Award) and Imelda Walavalkar & Tracy Anderson (The Zen Award for Pure Beauty).
The 2021 presenters included: Jonathan Berlent, Tommy Chong, Regina Hall, Richard Halpern as Austin Powers, Chelsea Harris, Cheryl Hines, Karen & William Lauder, Kurt Rambis, Cesar Deleon Ramirez, Ogema Larry Romanelli, Melissa Rue, Halston Sage, Jordin Sparks, Kitty-Blu & Billy Appleton, and Dr. Jeffrey Tucker.
This year's event featured a silent auction and cocktails followed by a luncheon and the award ceremony. The Daytime Beauty Awards benefits Helen Woodward Animal Center for their efforts 24/7, 365 days a year rescuing animals of all kinds from natural disasters, providing healthcare and forever homes.
OmegaXL by Great HealthWorks served as the event's title sponsor. The award statuette, better known as the 'Holly,' was designed by Christopher Guy.