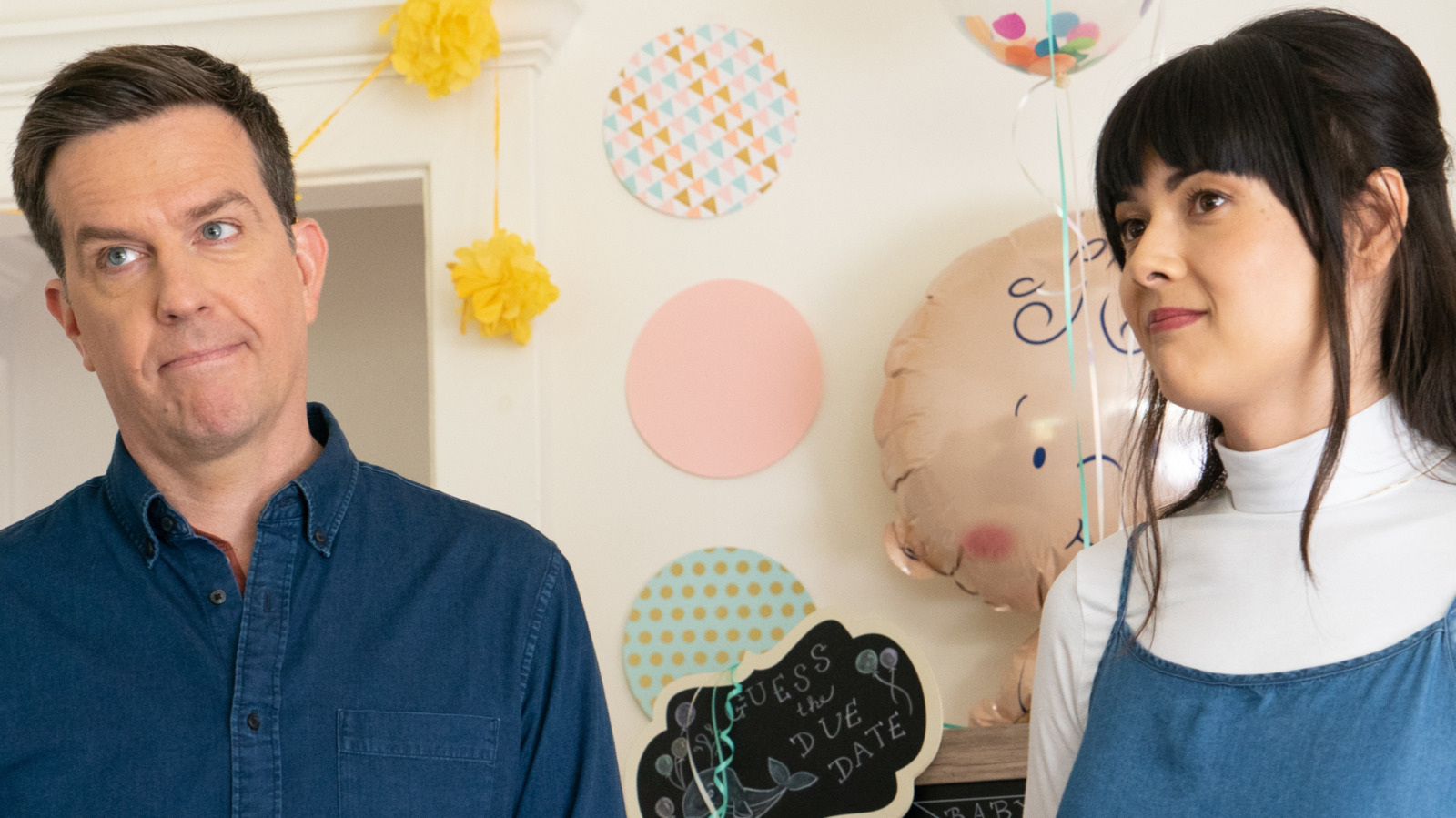 Ed Helms brings his cringe-worthy brand of humor to the role of a single, forty-something app developer who forges an unlikely bond with the 26 year-old barista he hires to be his surrogate in "Together Together," a sweet and offbeat comedy costarring Patti Harrison ("Shrill"), Tig Notaro ("Star Trek: Discovery"), and Julio Torres ("Los Espookys").
With her sophomore outing, writer-director Nikole Beckwith displays more of the sensitivity and tonal control previously seen in her impressive debut film, "Stockholm, Pennsylvania," only this time around the emphasis is mainly on humor, resulting in a winning comedy whose tenderness will catch audiences off guard. Boasting a keenly observed script that offers multi-dimensional characters and an effectively understated dramatic arc, all while bringing a good deal of laughs to the fore, Beckwith's savvy storyline keeps viewers engaged with its unexpected turns and thoughtful examination of the surrogate-parent relationship. A talk-heavy comedy whose witty dialogue and emotional intelligence helps the time pass easily, with "Together Together" Beckwith delivers a subtle but stirring crowd-pleaser that has much more on its mind than your average quirky comedy.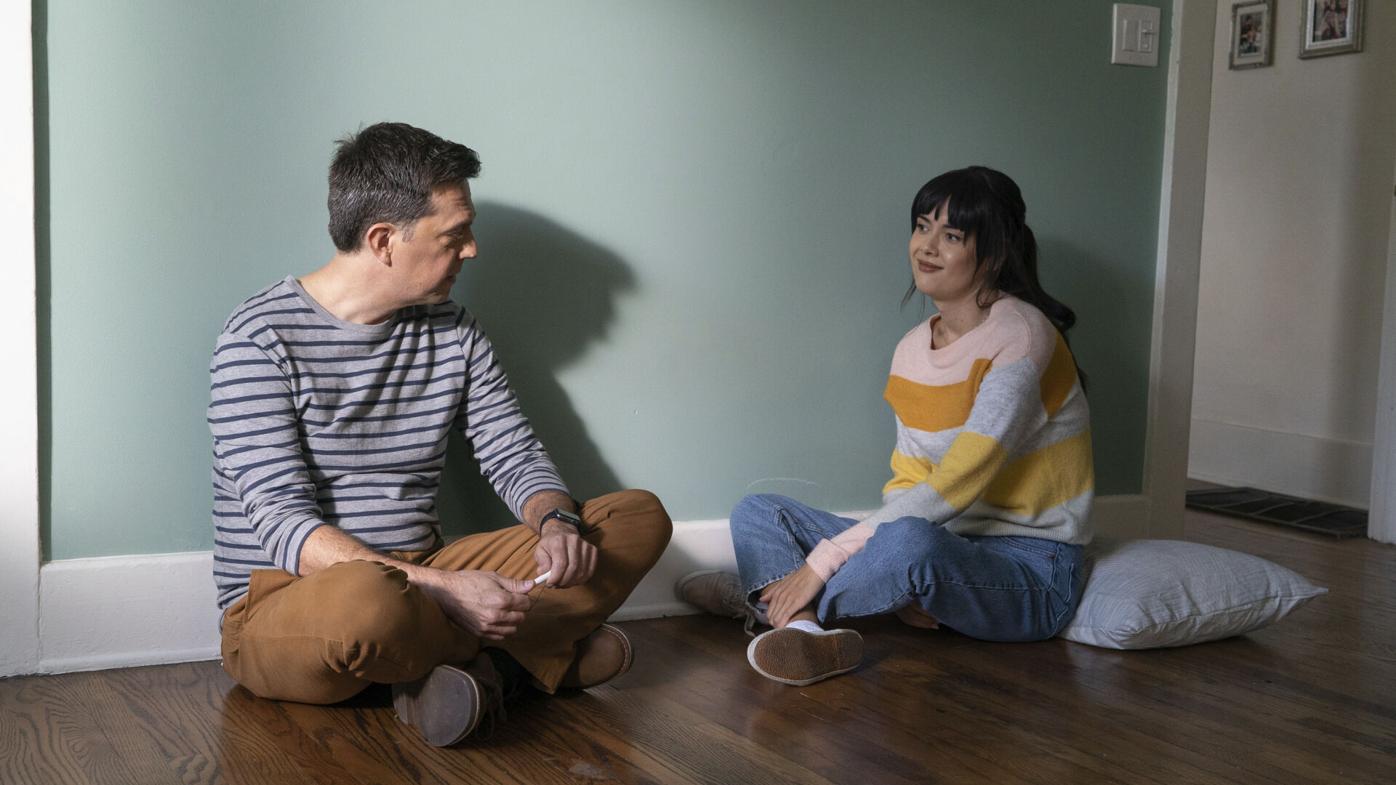 Set in San Francisco, "Together Together" centers on Matt (Ed Helms), a 45 year-old app developer whose life has been stuck in a loop for far too long. With an eight-year relationship in his rearview, no romantic prospects on the horizon and his male biological clock ticking away, Matt decides to have a child with the help of a surrogate.
After interviewing a number of potential surrogates, Matt hires Anna (Patti Harrison), a lonely barista whose emotional distance, respect of boundaries, and previous experience with giving up a child for adoption makes her a good candidate. Despite Matt's overbearing nature and the unconventional scenario of a single man embracing parenthood, Anna finds herself warming up to Matt, and before long the pair develop a friendship. But even though these two loners are happy to have found kindred spirits in each other, the complicated emotions of surrogacy soon create conflict, forcing the two to re-examine their relationship and traditional notions of love.
Although there is no shortage of cringe-inducing humor, from Matt's awkward attempts at befriending a woman twenty years his junior to attending a couple's pregnancy seminar by himself, writer-director Nikole Beckwith's second feature hits the sweet spot by emphasizing the bonds that tie these two characters, and the way their shared experience creates something beautiful and completely unexpected. It's a smart little film with a rich emotional landscape, and while the humor and the quirky premise may be what draws viewers in, it's the heartfelt storyline and surprising emotional payoff that will really resonate with audiences. As for the direction, Beckwith takes a restrained approach to her original material and puts her faith in her two leads, both of whom handle the catchy dialogue and gentle beats with great skill. Also helping capture the film's pensive yet hopeful tone is the upbeat score by Alex Somers, the colorful production design by Ashley Fenton and the vibrant cinematography of Frank Barrera.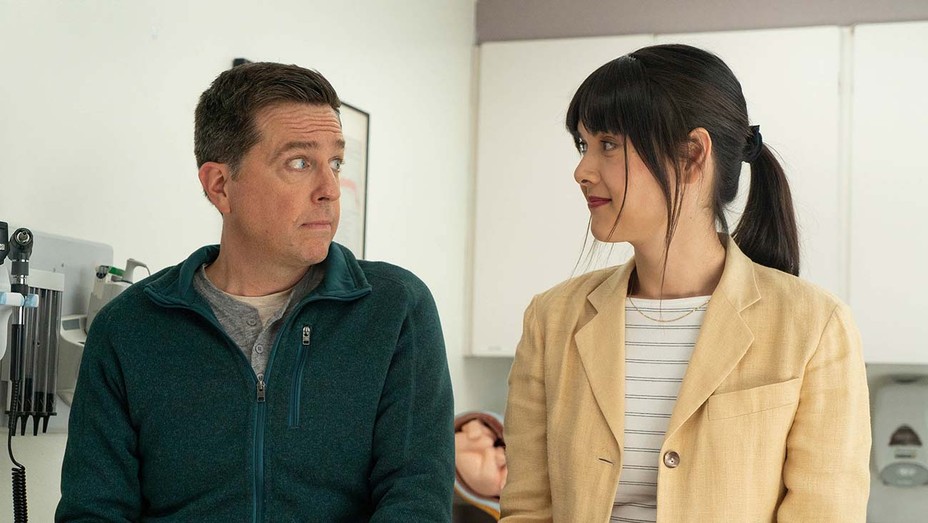 As he has demonstrated on both the big and small screens, Ed Helms has a knack for portraying sweet but awkward types, and most of his roles thus far haven't strayed too far from his comedic comfort zone. And while "Together Together" does fit into the comedy category, the role of Matt is much more nuanced than Helms' previous work, and he definitely rises to the occasion, delivering an affecting performance that catches the audience by surprise. As the twenty-something surrogate with whom Matt develops an unlikely bond, Pattie Harrison is a revelation, displaying humor and heartache in equal measure and nicely capturing the way her character uses comedy to mask her character's delicate emotional state. It's a breakout performance that deserves all the attention it's sure to receive. Supporting actors from the comedy world also bring their best, with Julio Torres stealing scenes as Anna's kooky coworker at the coffee shop, Nora Dunn offering up plenty of laughs as Matt's unfiltered mom, and Tig Notaro delivering deadpan goodness as Matt and Anna's surrogacy therapist.
"Together Together" is a sweet and sensitive comedy that hits all the right notes.
By Lucas Mirabella
Running Time: 90 minutes
Rated R for some sexual references and language.
https://bleeckerstreetmedia.com/together-together