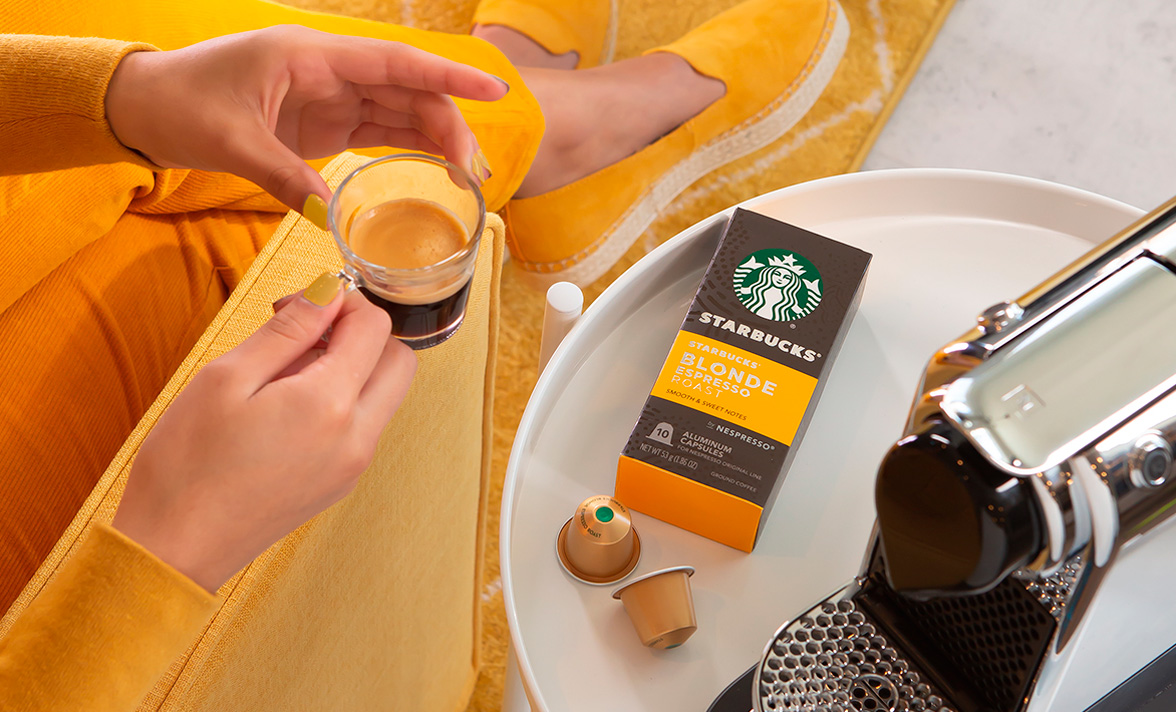 I don't know if you would call us coffee experts… but we're definitely coffee aficionados!
Every season, we introduce the latest blends, lines and coffee collections hitting the shelves. Today, we're sipping on STARBUCKS®BY NESPRESSO®! Yes, Starbucks has Nespresso pods! They have them in the Original Line pod size and the new size!
With a handful of delicious flavors, there's a roast for everyone: rich, dark, medium, light, strong… Our top choices are:
Pike Place® Roast CHOCOLATE & TOASTED NUT
With all of the Nespresso's from Latin America, this is inspired by their first store in Seattle's Pike Place Market. A smooth, well-rounded blend of Latin American coffees with subtly rich flavors of chocolate and toasted nuts, it's served fresh every day at a Starbucks® store near you.
STARBUCKS® CAFFÈ VERONA® DARK COCOA & CARAMELIZED SUGAR
Possibly our favorite of the bunch, they created it just for a Seattle restaurant in 1975, naming it Jake's Blend. And people loved it. So many, in fact, that they began hand scooping and blending it to order in their stores, where it was known as 80/20 Blend, for the recipe. The love was so strong they finally made it official, calling it Verona after the city that inspires so many.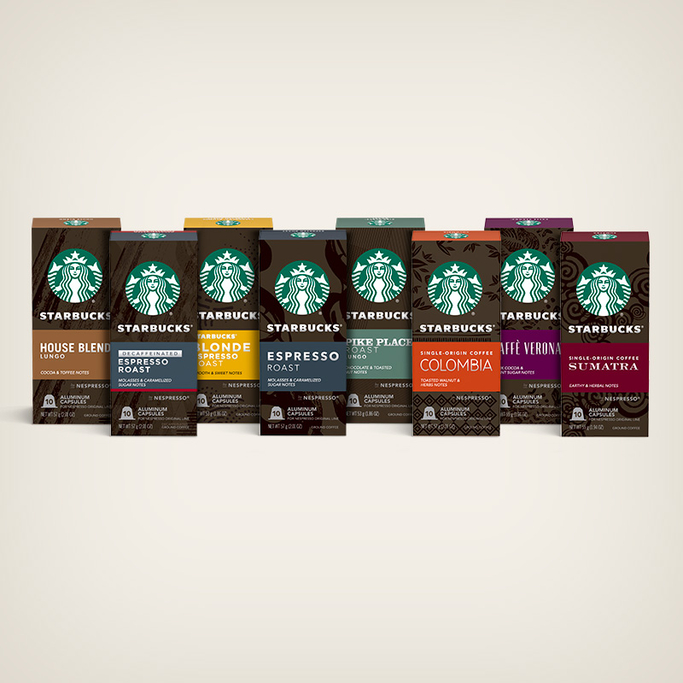 STARBUCKS HOUSE BLEND: COCOA & TOFFEE
Delicious, a blend of fine Latin American beans roasted to a glistening, dark chestnut color. Loaded with flavor, balancing tastes of nut and cocoa, just a touch of sweetness from the roast. This coffee is their beginning, the very first blend they ever created back in 1971.
All pods compatible with: Brew Starbucks® by Nespresso® on any Nespresso® Original Line machine: Essenza Mini, Pixie, CitiZ, Expert, Lattissima, KitchenAid and Creatista.
Get your cup of Joe at: https://athome.starbucks.com
Also check out Starbucks' Spring Blend!