One can easily argue that Walt Disney is among the most influential figures of the 20th century.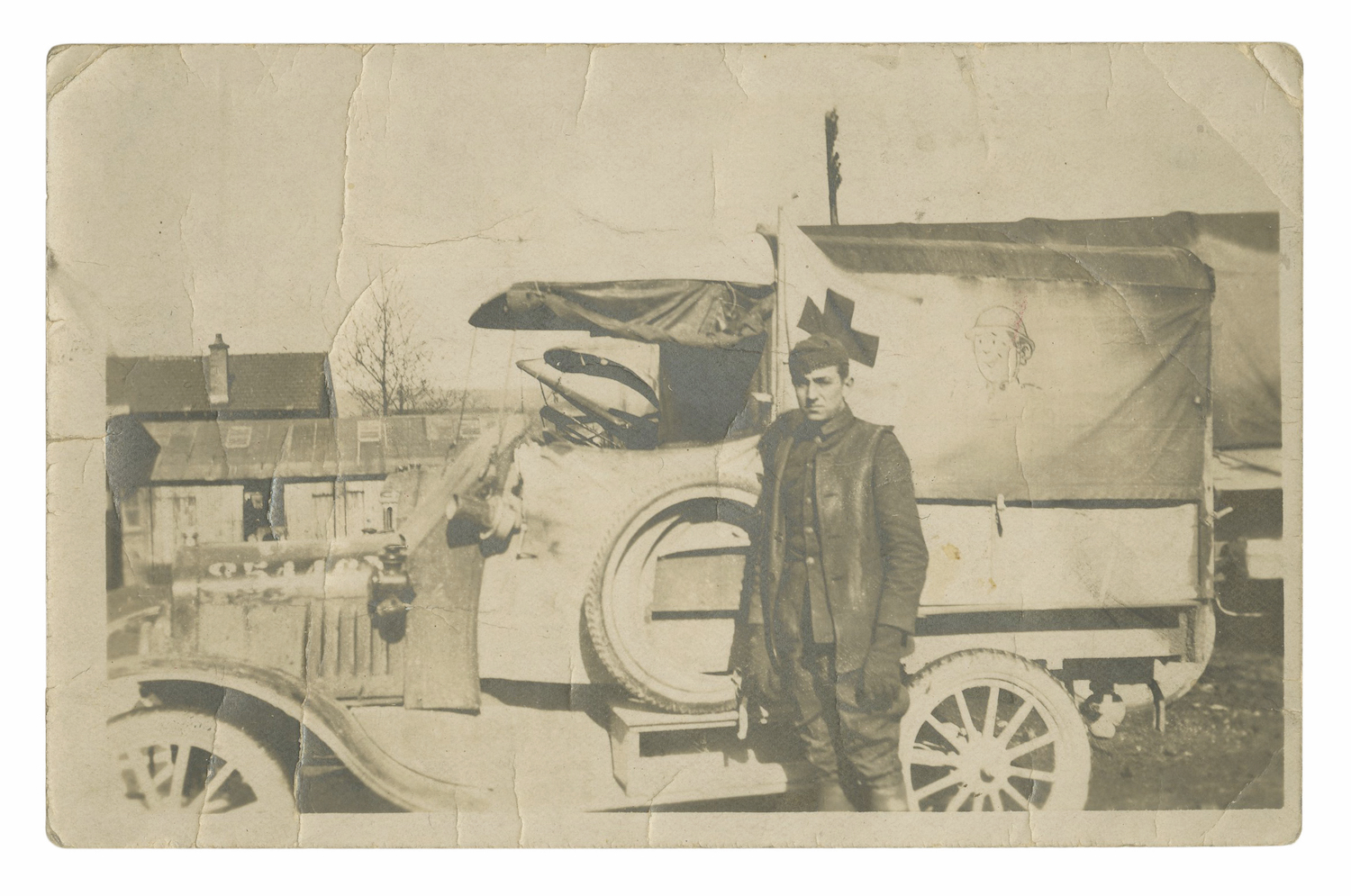 He was a visionary who created an entertainment empire focusing on family fun, and a universe of memorable characters, most notably Mickey Mouse. From his theme park known as "the happiest place on earth," to his full-length feature films, animated characters, and pioneering work in family entertainment, no one comes close to the imagination and legendary achievements of Walt Disney: The Man, The Studio, and the Theme Parks.
Van Eaton Galleries, the Sherman Oaks based auction house specializing in Disney memorabilia and animation, and recognized authority on all things Disney, has announced a historic auction event celebrating the life and legacy of Walt Disney. The "Walt Disney: The Man, The Studio, and The Parks" auction will take place on Walt's birthday, Saturday, December 5, 2020, beginning at 10:00 a.m. PT in Los Angeles.
Some of the remarkable Walt Disney artifacts include a very early World War I scrapbook, Walt's original letters, and other personal items which give a glimpse into the private life of the legendary entrepreneur who changed the face of entertainment. All will be offered in celebration of Walt's birthday!
Walter Elias Disney was born December 5, 1901 in Chicago. He spent his early childhood in Marceline, Missouri where he developed his love of drawing. His family later moved to Kansas City, Missouri and then back to Chicago, where Walt was the cartoonist for his high school newspaper. In 1917, his brother Roy enlisted in the Army. Walt, who was too young to enlist, found a Red Cross unit who accepted his falsified birth certificate and sent him to France to be an ambulance driver. During this time Walt would draw on his ambulance, illustrate canteen menus, and sketch political and editorial cartoons based on his experiences there.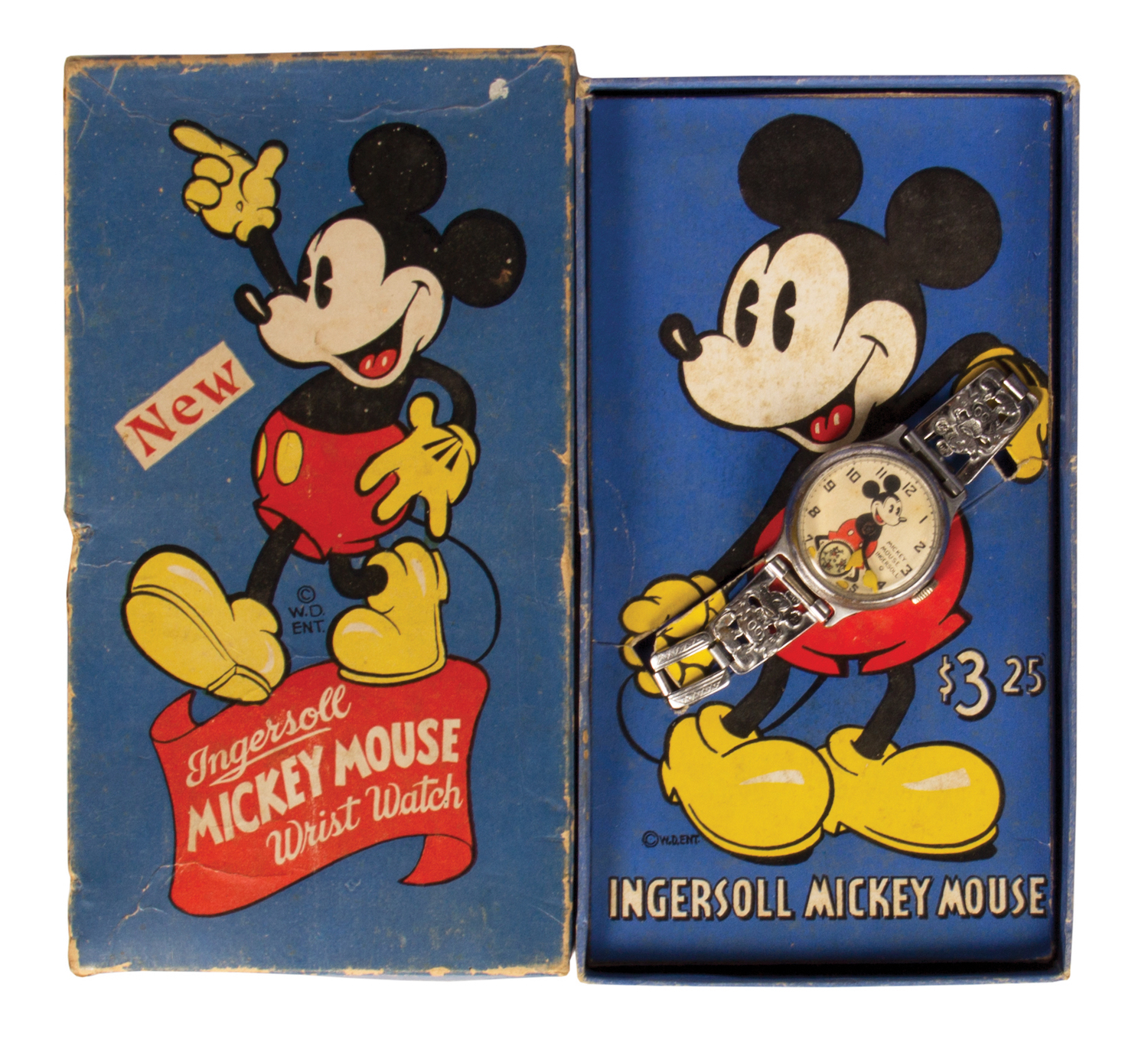 One of the earliest pieces on offer from this formative time in Walt's life is Walt Disney's Hand-written and Signed Ambulance Postcard (c. 1918-1919). This incredible, one-of-a-kind signed World War I era silver gelatin postcard print depicts a young Walt Disney in his Red Cross uniform. The postcard features a handwritten letter to his friend Virginia Baker and is signed, "Walter E. Disney." The museum quality piece of Walt Disney history represents one of the only known artifacts from this important period in Walt's life and is estimated at $50,000-$75,000.
Without question one of rarest and most historically important Disney artifacts to ever to reach the auction block, Walt Disney's Personal WWI Scrapbook with pre-Mickey Mouse rodent drawings features some of the earliest known artwork by Walt Disney, created in his downtime during the Great War. Inspired by "trench rats" that plagued the battlefront, Walt made rodents the subject of his artistic endeavors for the first time, ten years before he would change the world with the creation of Mickey Mouse.
This scrapbook, titled "A Scrapbook Made for our Soldiers and Sailors," was used by Walt in an attempt to process the war through art, and includes 13 hand-drawn characters on 5 pages. The illustrations are an incredible look into the young mind of Walt Disney and include political and societal commentary on issues relating to war and mental health. Many of the drawings are signed "Disney" and dated 1918. The significance of this scrapbook in Walt Disney history cannot be overstated, as it represents one of the earliest examples of Walt's creative genius as an illustrator and storyteller. The estimate is $75,000-$100,000.
Enter the 1920s, when Walt moved back to Kansas City and took a job before moving to Hollywood in 1925 with his brother Roy. It was during this period that the Disney Brothers Studio was born, as well as the "Alice's Wonderland" and "Oswald the Lucky Rabbit" shorts. In 1928, on the verge of insolvency, Walt created the phenomenon now known worldwide as "Mickey Mouse," whose fame began with "Steamboat Willie," the first post-produced sound cartoon. As the 1920s ended, The Walt Disney Studio began to expand its character universe, transforming the world of animation and making entertainment history. Rare artifacts from this period in Walt Disney history will be offered for the first time at auction.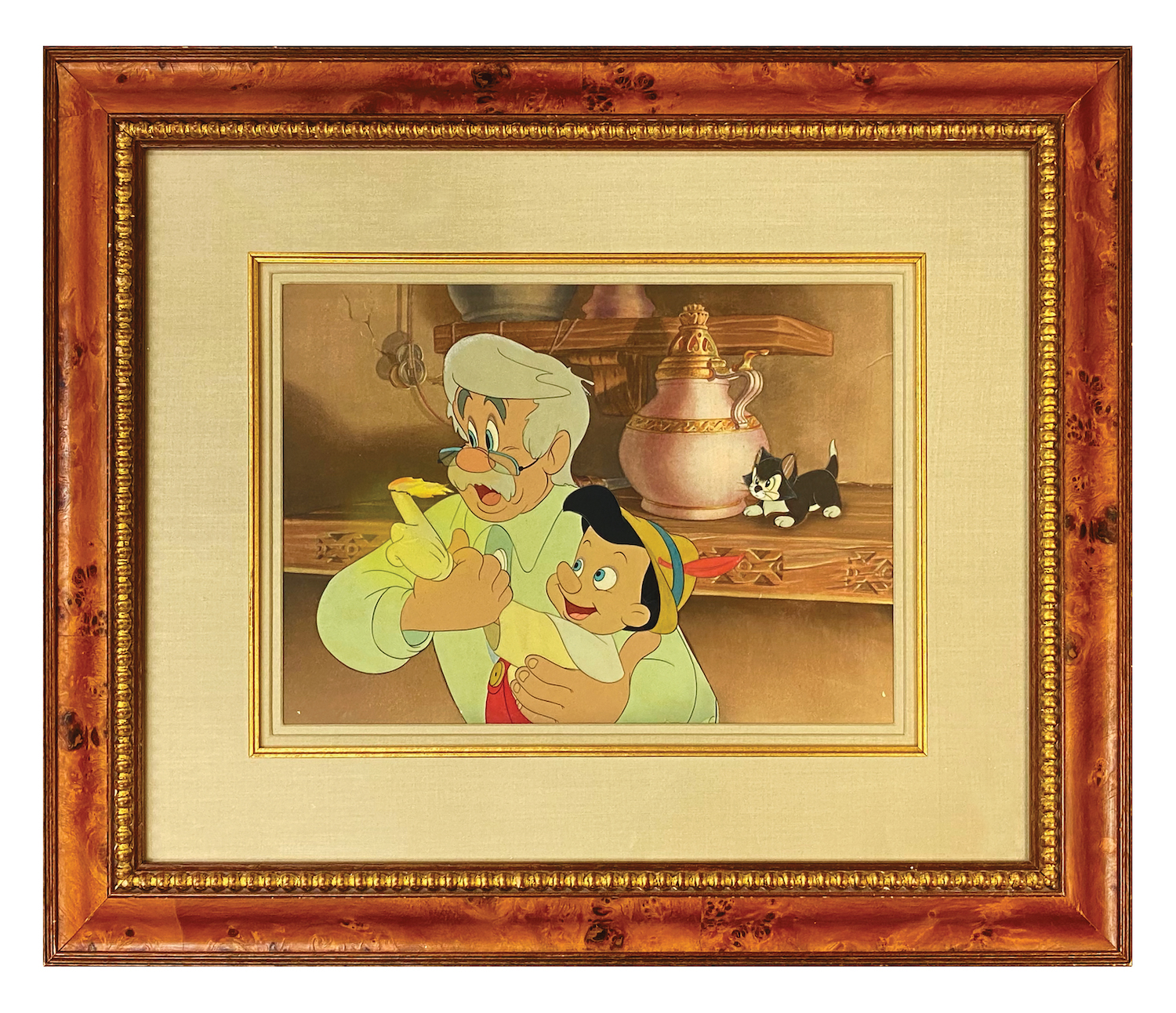 This is an exceptional and unprecedented opportunity to own rare, museum-quality items such as Wood Sections of Walt Disney's Garage Animation Studio in Los Angeles (c.1923) (Estimate: $2,000-$4,000); an incredibly rare Original Production Background from "The Haunted House," a 1929 Mickey Mouse short (Estimate: $9,000-$12,000); and an Original "Plane Crazy" Production Drawing (c. 1928) of Mickey and Minnie in the first Mickey Mouse cartoon (Estimate: $2,000-$3,000).
mazing theme park highlights which celebrate Walt's legacy of Disneyland and Walt Disney World, as well as the other Disney parks, include an Original "Mickey Mouse Park" Disneyland Design (Estimate: $20,000-$25,000); a 1959 Walt Disney Signed Letter Regarding Disneyland Attractions (Estimate: $8,000-$10,000); a 45 Year Service Award Walt & Mickey Bronze Sculpture (Estimate: $1,000-$2,000); a White Disneyland Opening Day 1955 Press Preview Ticket (Estimate: $3,000-$5,000); a 1957 Walt Disney Signed Complimentary Disneyland Passport (Estimate: $3,000-$5,000); a 1955 Your Trip to Disneyland on Records Mattel Musical Map (Estimate: $300-$500); 1955 Original Railroad Chimney Box Designs (Estimate: $6,000-$8,000); a Dumbo the Hub Bronze Statue (Estimate: $5,000-$10,000); a Golden Horseshoe Review Attraction Poster (Estimate: $2,000-$4,000); a Splash Mountain Attraction Vehicle Concept Model (Estimate: $4,000-$6,000); an Original "Drink Me" Alice in Wonderland Painting (Estimate: $5,000-$7,000); Roy E. Disney's Club 33 Family Membership Cards (Estimate: $5,000-$8,000); an Early Club 33 Cast Member Jacket (Estimate: $500-$700); an Original Haunted Mansion Attraction Poster (Estimate: $7,000-$9,000); Haunted Mansion Female and Male Cast Member Costumes (Estimates for each is $800-$1,200); an extremely rare 1955 Complete Mickey Mouse Club Circus Admission Ticket (Estimate: $1,000-$1,500); Mr. Toad's Wild Ride Devil Prop (Estimate: $6,000-$8,000); Captain EO Supreme Leader Makeup Test Head (Estimate: $2,000-$5,000); a Finding Nemo Submarine Voyage Ride Vehicle Model (Estimate: $3,000-$5,000); Carousel of Progress Kitchen Table and Chairs (Estimate: $10,000-$20,000); Excursion Steamer Mickey Flag (Estimate: $700-$900); Pair of Western River Expedition Showgirls Models (Estimate: $5,000-$7,000); a Walt Disney World Master Plan and Aerial (Estimate: $1,000-$1,500); and too many more to list.
Van Eaton Galleries
13613 Ventura Blvd
Sherman Oaks, California 91423
LIVE ONLINE AUCTION
Saturday, December 5th, 2020
10:00 A.M. Pacific Time
A complete catalog can be viewed at www.vegalleries.com/waltdisney