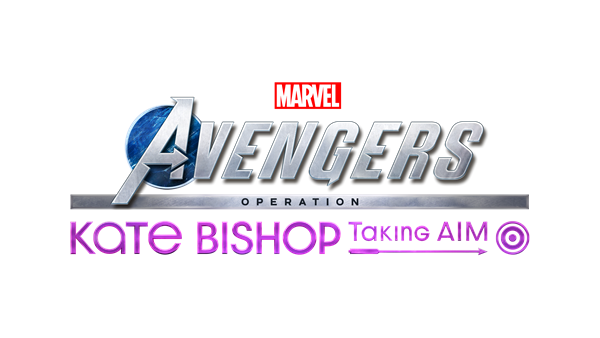 Just in time for the holidays, gamers can get excited about SQUARE ENIX® first new playable Super Hero for Marvel's Avengers, which will launch as part of Operation: Kate Bishop – Taking AIM on December 8, 2020. In addition to a new playable Super Hero in Kate Bishop and the new chapter in the game's ongoing Avengers Initiative story, Marvel's Avengers Operation: Kate Bishop – Taking AIM will also introduce a powerful new villain, the Super Adaptoid, that will challenge players with a combination of skills and weaponry that mimic the Avengers' attacks.

The lead-up to Taking AIM began with enigmatic new Tachyon missions that started appearing on players' in-game War Tables several weeks ago. In Taking AIM, Kate Bishop, master archer and skilled gymnast, resurfaces after her investigation of Nick Fury's disappearance following A-Day leads to her mentor Clint Barton (aka Hawkeye) going missing as well. As she unravels the mystery behind the sudden appearance of the time-warping Tachyon Rifts, she uncovers a twisted new plan from AIM, which pushes her to work with the Avengers once again.

Taking AIM's story begins shortly after the conclusion of Marvel's Avengers' Reassemble campaign and is just the first half of the two Hawkeyes' Story Arc. Clint Barton's Hawkeye will then take the stage in early 2021 to complete the double-feature and lay the groundwork for what's next in the Avengers Initiative.

Marvel's Avengers is currently available on PlayStation®4, Xbox One, PC, and Stadia.

The PlayStation 4 and Xbox One versions of Marvel's Avengers can currently be played via backwards compatibility on PlayStation®5 and Xbox Series X|S.


Players who own the PlayStation 4 or Xbox One version of the game will be able to upgrade to the full next-gen version at no additional cost*. Those moving their saves to next-gen consoles will transfer their player profiles and progression so they can pick up right where they left off. In addition, cross-gen play will be supported so PS5™ players will be able to play with their friends on PS4™ and Xbox Series X|S players can connect with their friends on Xbox One.

Marvel's Avengers offers players a truly rich experience and combines the single player focused Reassemble story campaign with the ongoing Avengers Initiative's War Zone missions, which take the Avengers around the world and beyond. Each mission in the Reassemble campaign is designed to showcase one or more hero's unique abilities, while the Avengers Initiative missions can be played solo with your own custom AI team or with a group of up to four players** as any Hero in the player's roster.

The narrative of Marvel's Avengers will expand over time with the addition of new stories featuring new heroes, villains, mission types, regions, items, and more delivered to players at no additional cost once they own the core game. These stories move the entire Marvel's Avengers narrative world forward on a multi-year arc, and all new missions are accessible to the entire roster of playable heroes.

Marvel's Avengers is rated T (Teen) by the ESRB.

*Free upgrade available only from PlayStation 4 to PlayStation 5, or from Xbox One to Xbox Series X|S. Upgrade from PlayStation 4 disc version requires PlayStation 5 console with disc drive. Upgrade from Xbox One disc version requires Xbox Series X console.

**Internet connection required. Your platform's online multiplayer requirements will apply.

Related Links
Official Homepage: www.playavengers.com