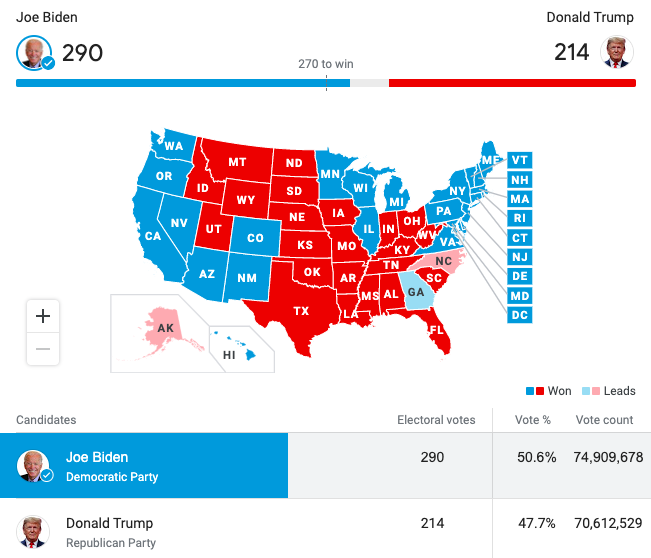 As called by the Associated Press, former Vice President Joe Biden has won the Presidential Election and Kamala Harris will become the first female Vice President of the United States.
Democrat Joe Biden defeated President Donald Trump to become the 46th president of the United States on Saturday, according to reports. This comes after more than three days after election day with votes counted from November 4th to November 7th.
Biden crossed 270 Electoral College votes with a win in Pennsylvania.
Just hours before Biden was confirmed as the next President of the United States, President Trump tweeted, "I WON THIS ELECTION, BY A LOT!"
The President has stated that he will not concede and lawsuits continue to be filed in various states for alleged voter fraud.
Joe Biden tweeted, "America, I'm honored that you have chosen me to lead our great country. The work ahead of us will be hard, but I promise you this: I will be a President for all Americans — whether you voted for me or not. I will keep the faith that you have placed in me."
Stay tuned for updates on remarks from both parties.