Dustin Johnson tweeted, "A dream come true. I'll remember this day at @TheMasters ​for the rest of my life."
Johnson won the PGA Masters at Augusta National on Sunday with the lowest score in tournament history. He was speechless upon his win.
Nobody in the history of the Masters had ever touched 20 under on the leaderboard. He did it with a birdie on the 15th green, as reported by CBS Sports.
The famous green jacket was bestowed on the new champion by former Masters winner Tiger Woods.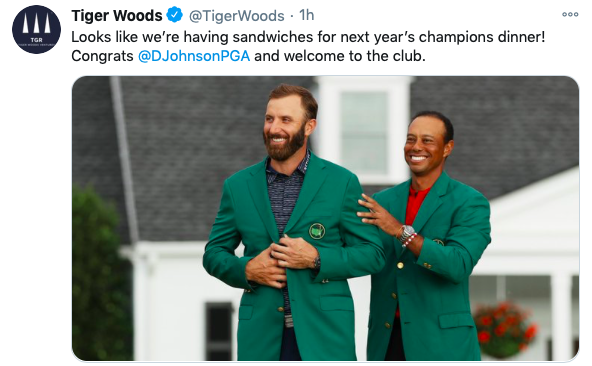 More info at: https://www.masters.com