I have sensitive skin, that will never change. With hyperpigmentation, I'm always concerned with breaking out when I try new products. That was not the case with HEMPZ new CBD Skincare line. I was first introduced to HEMPZ when I was gifted their foam body wash and scrub products in the Hollywood Beauty Awards gift bag. Their moisturizers and washes are some of the only scented products that my skin can handle. Now, I always make sure my bathroom is stocked with HEMPZ lotion and body wash.
When I heard about their skincare line, I had to try it. Soothing with all-natural ingredients, the FACE OFF Gentle Exfoliating Facial Scrub is my favorite from the line and my go-to every night before bed.
Hempz uses CBD isolate, which is purified CBD with nothing else. It's clean, uncontaminated, and odorless.
CBD Face Off Gentle Exfoliating Scrub
Buff away dead skin and impurities revealing a radiant, glowing complexion with this gentle scrub enriched with 120 MG of CBD.
CBD Refresh Me Hydrating Facial Toner and Refresher
Perfect for these hot Indian Summer days. Reveal soft, smooth skin with this alcohol-free moisturizing, refreshing toner that removes any impurities left after cleaning and is enriched with 150 MG CBD.
CBD Clean Sweep Foaming Facial Cleanser
Extremely gentle. Cleanse morning and night with this softening foam enriched with hemp seed oil and 120 MG of CBD to leave skin soft and moisturized.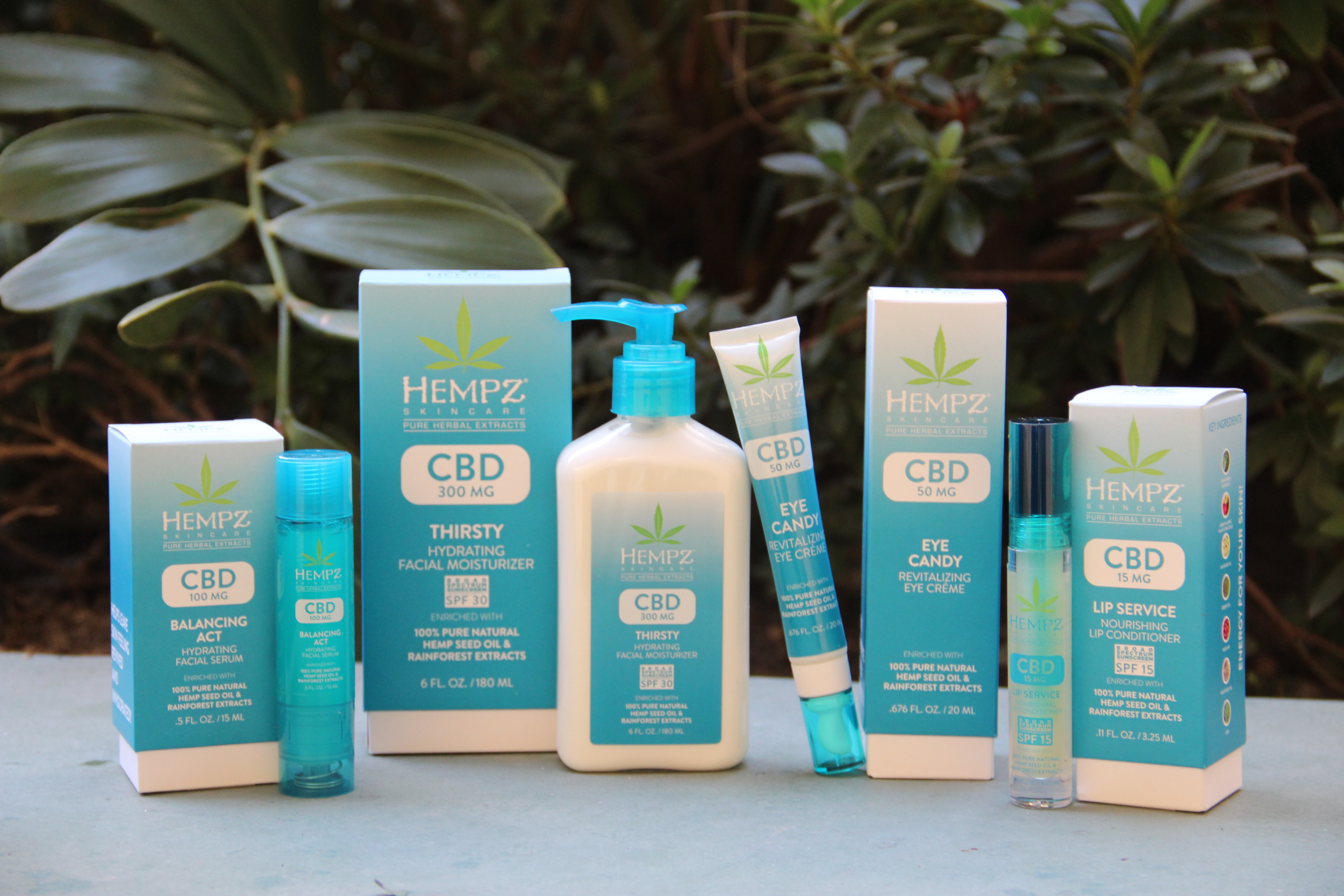 CBD Balancing Act Hydrating Facial Serum
Revive and invigorate skin morning and night with the 100 MG of CBD in this soothing, softening serum.
CBD Thirsty Hydrating Facial Moisturizer
Keep skin protected and hydrated all day with this lightweight SPF 30 moisturizer powered by hemp seed oil and 300 MG of CBD.
CBD Eye Candy Revitalizing Eye Crème
Help revitalize eyes, calm dark circles, minimize fine lines, and reduce puffiness with this soothing eye cream with 50 MG of CBD.
CBD Lip Service Nourishing Lip Conditioner
Soothe and soften chapped lips with this SPF 15 moisturizing balm enriched with 15 MG of CBD and hemp seed oil. I take this with me everywhere when I'm running on the trails or rock climbing outdoors. Protects my lips from the rough elements!
For pricing and any special sales visit: https://hempz.com