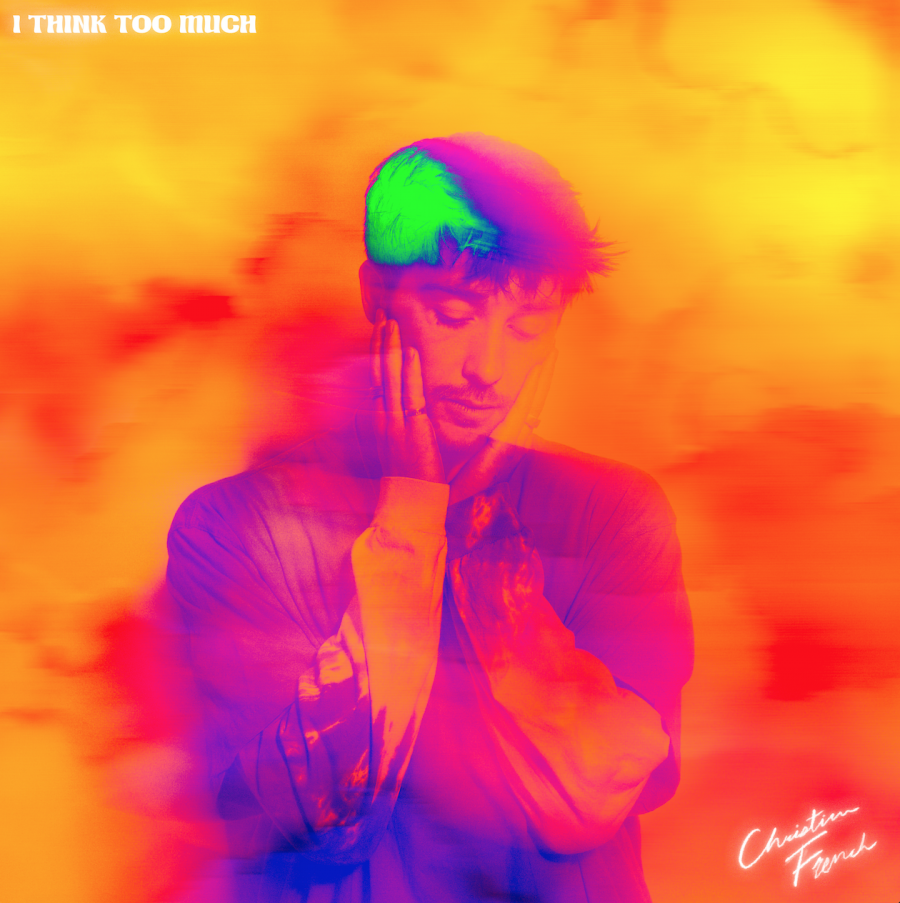 Alt-pop's newest prince Christian French releases his latest single, "i think too much," via Disruptor Records/RCA Records. Listen HERE.
The introspective track follows Christian's stream of consciousness as he croons over buoyant and bouncy melodies. Vocalizing and approaching his inner thoughts, questions, and self-doubt, Christian continues to raise mental health awareness with a bright outlook and resolve. The rising star finds his stride in this hummable, optimistic new single.
"i think too much" follows the highly successful breakout single "head first," which maintains staggering momentum since its May 2019 release. Amassing over 25 million worldwide streams collectively, and averaging over 175k daily streams thanks to features on Spotify's top playlists like Pop Rising and Young & Free, the alt-pop gem keeps fans hypnotized, mesmerized globally.
A once pre-med student at his home state's University of Indiana, French has quickly cemented himself as a force to be reckoned with. CLASH dubbed him a "reflective…American riser" and Ones To Watch proclaimed, "his classic pop sound melded with his charming vocals is to die for."
This summer, French will release his EP, good things take time, on Disruptor Records/RCA Records, a collection which includes "i think too much," plus singles "crowded room" and "time of our lives," songs that have each surpassed millions of streams to date.
LISTEN / STREAM: https://smarturl.it/ithinktoomuchx