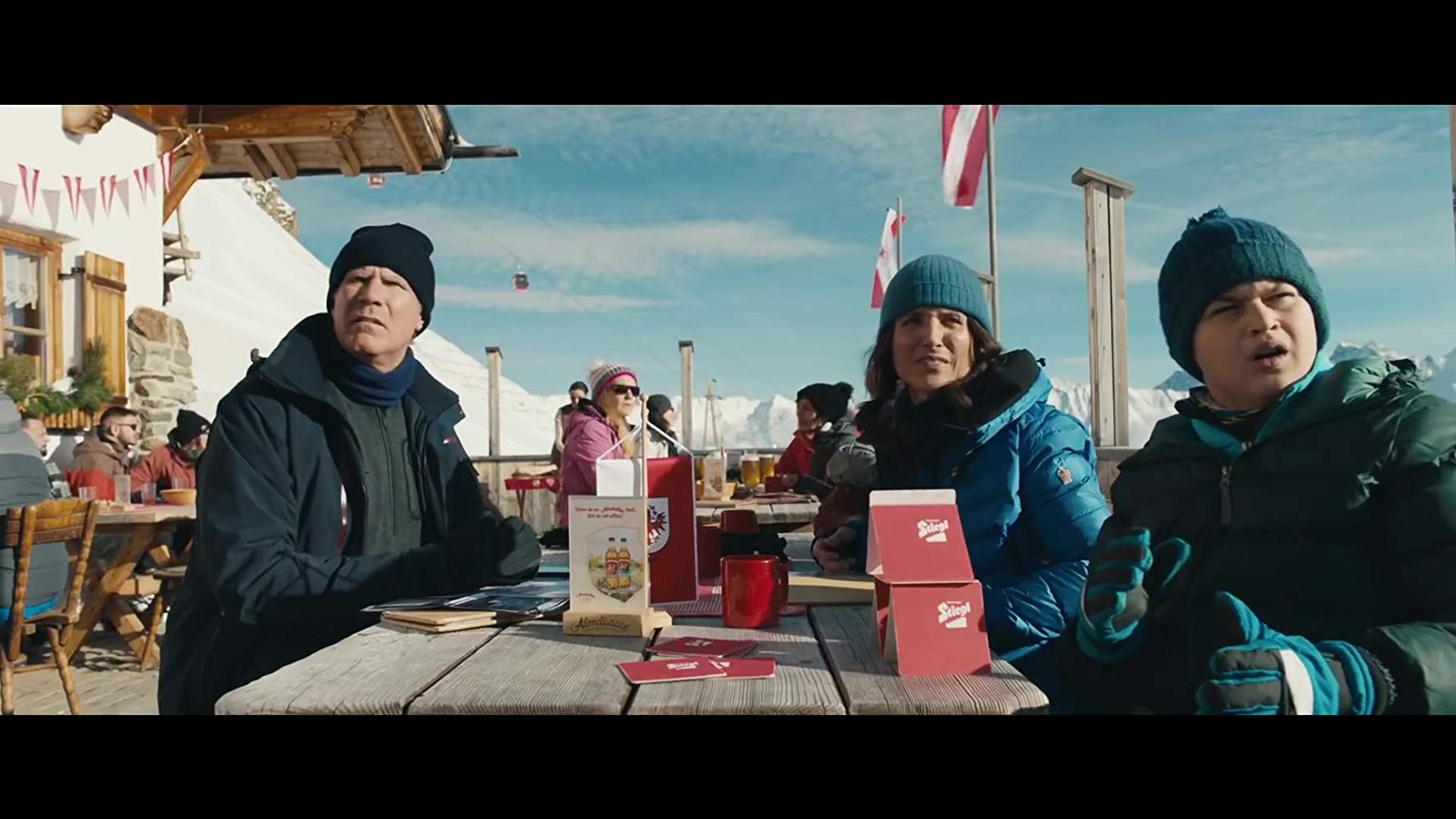 Will Ferrell and Julia Louis-Dreyfus venture into squirm-inducing territory playing a married couple whose family ski vacation to the Alps hits some rough patches in "Downhill," a dark comedy costarring Zach Woods ("Veep") and Miranda Otto ("Chilling Adventures of Sabrina").
A remake of Ruben Östlund's critically acclaimed 2014 Swedish film "Force Majeure," this jet black relationship comedy carves up some decent laughs and puts its appealing setting to good use but is never quite as funny or resonant as one would hope. Never reaching the dramatic peaks of its superior source material, the filmmaking team of Nat Faxon and Jim Rash navigate the tricky narrative with moderate success as they wring dark humor and discomfort from their characters' relationship and parenting struggles, though it fails to accomplish the tonal assurance of its predecessor. A decidedly unromantic comedy for the Valentine's Day weekend, "Downhill" gains its momentum from the commanding lead performances of Julia Louis-Dreyfus and Will Ferrell, as they struggle to come to terms with the weekend's eye-opening events. Memorable cinematography capturing the picturesque location and an inventive yodel-heavy score also add some pleasures to this cinematic outing, even if the tonal imbalance prevents the storyline from reaching peak conditions.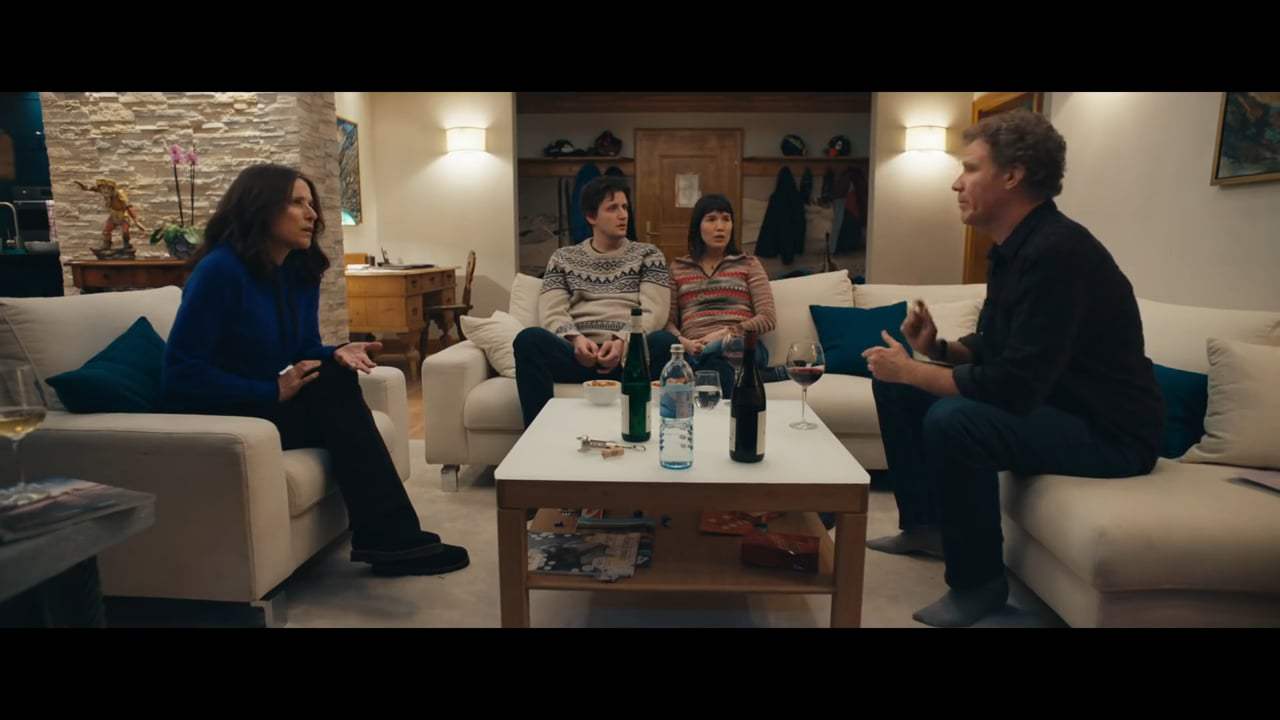 "Downhill" centers on Billie and Pete Stanton (Julia Louis-Dreyfus and Will Ferrell), a career-minded couple who, along with their two rambunctious boys, Finn and Emerson (Julian Gray and Ammon Jacob Ford), jet off to the Austrian Alps for the ski vacation of a lifetime. Although the vacation gets off to a good start as the couple hits the slopes and takes in their foreign surroundings, including mingling with a sex-crazed local (Miranda Otto) who encourages them to join in on the area's bacchanalian festivities, things quickly take a turn for the worse and never quite recover.
While sitting at lunch on a restaurant patio at the mountain base, an explosion causes an avalanche to come directly in the Stanton family's path, though it turns out to be a controlled avalanche that doesn't actually pose a threat. But that doesn't stop Pete from abandoning his family at the table and scurrying off like a coward, and his fight-or-flight reaction causes a serious rift with Billie, not to mention his kids, who now see dad as more scaredy cat than hero. As the family continues with their vacation, the ripple effect of the avalanche is felt throughout, with Billie struggling to brush off the incident and Pete tending to his bruised ego.
Retaining many elements of the original but broadening the humor to make it more palatable for American audiences, directors Nat Faxon and Jim Rash succeed in scoring bigger laughs with their remake but fail to capture the emotional nuances of the storyline that made the 2014 version so compelling. Even though they don't steer away from the marital problems that the incident elicits, these dramatic opportunities are more often than not played for laughs and uncomfortable silences, and the results are less effective than what the original accomplished. And while Faxon and Rash's script, co-written with "Succession" creator Jesse Armstrong, is a fairly breezy affair with some memorably eccentric characters and comic scenarios, whereas the original feels organic and measured, the remake can't help but feel fabricated and overdone.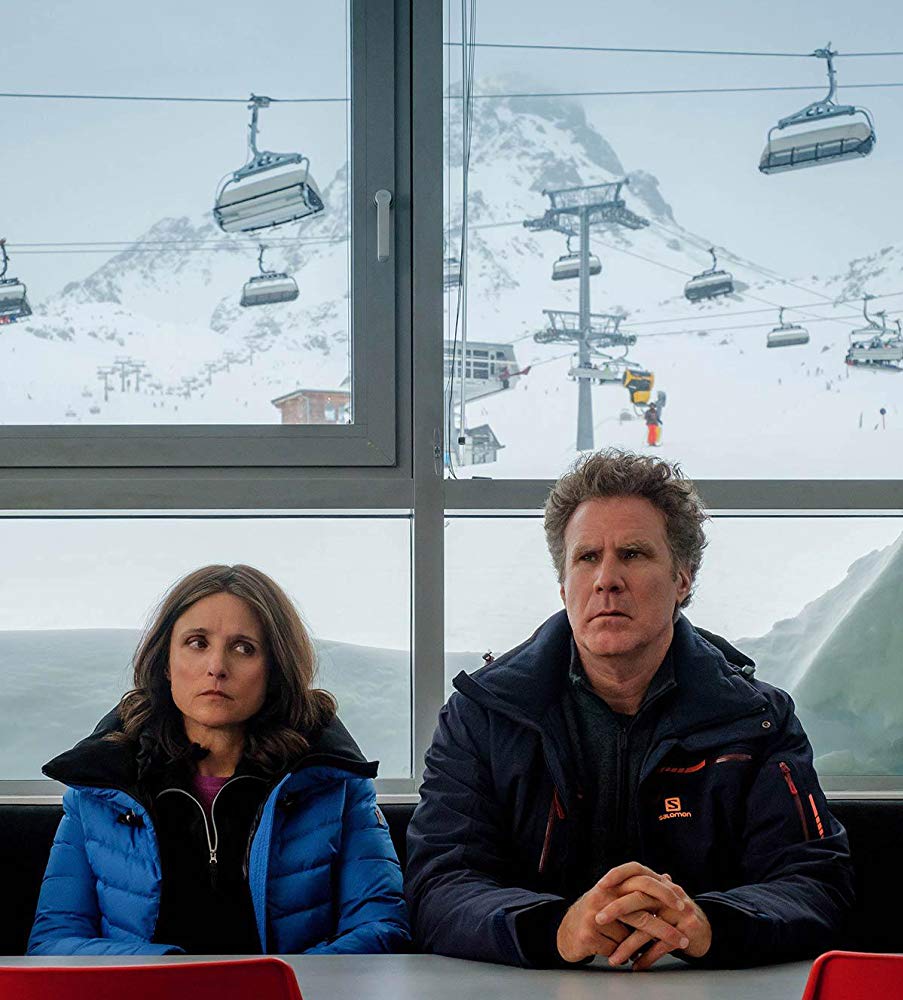 Venturing off into more dramatic territory than usual, Will Ferrell delivers a low-key performance as the family man who deals uneasily with the fallout from his cowardly act. Given the role's introspective nature, Ferrell's performance doesn't draw too much attention to itself, certainly not compared to his goofier performances in films like "Anchorman" and "Step Brothers," but it's a memorably against-type role for the actor that offers some decent comic and dramatic opportunities. Playing Ferrell's incredulous wife Billie, Julia Louis-Dreyfus is enjoyable as ever as her character comes to terms with her husband's behavior and acts out accordingly. Supporting standouts include Miranda Otto playing a sexed up local who encourages Billie to live her best life, while Zach Woods is reliably funny playing Pete's adventurous coworker who drops in on their vacation at the worst of times.
"Downhill" is a dark comedy that glides by easily enough.
By Lucas Mirabella
Rated R for language and some sexual material.
Running Time: 86 minutes
https://www.searchlightpictures.com/downhill/