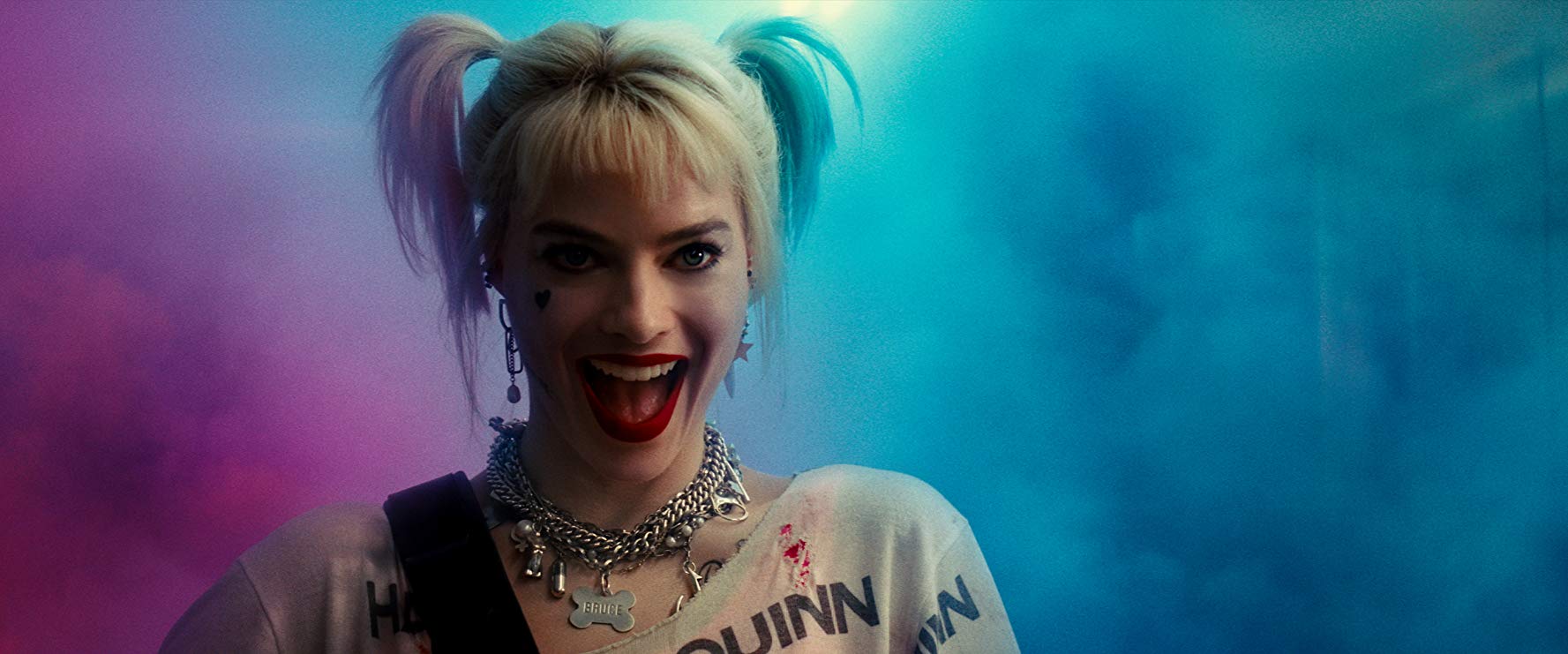 Margot Robbie sheds her "Suicide Squad" costars to headline a film centered on the Joker's psychotic ex-girlfriend as she and a team of asskicking accomplices take on Gotham City's most ruthless crime lord in "Birds of Prey (And the Fantabulous Emancipation of One Harley Quinn)," an enjoyably nutty entry in the DC Extended Universe, costarring Mary Elizabeth Winstead, Jurnee Smollett-Bell and an excellent Ewan McGregor.
With just her second feature to date, director Cathy Yan ("Dead Pigs") delivers a candy-colored confection full of stylized violence and insane adventure, and the results more than justify giving Harley Quinn a film of her own. Featuring an inspired script by Christina Hodson ("Bumblebee") that revels in Harley Quinn's riotous behavior and uses a hilarious voiceover to invite audiences inside the character's manic mind, "Birds of Prey" keeps the crazy dial turned all the way up and is all the better for it. Whether it's Yan's impressively assured directorial style, Matthew Libatique's eye-popping camerawork, or Jay Cassidy and Evan Schiff's breakneck editing that keeps pace with Harley Quinn's murderous mind, the filmmaking on display is top notch and serves the story's psychotic tendencies with panache. Add to the mix a killer supporting cast rounded out by some strong female characters and an enthusiastically villainous Ewan McGregor, and you've got a bloody good adventure well worth the big screen experience.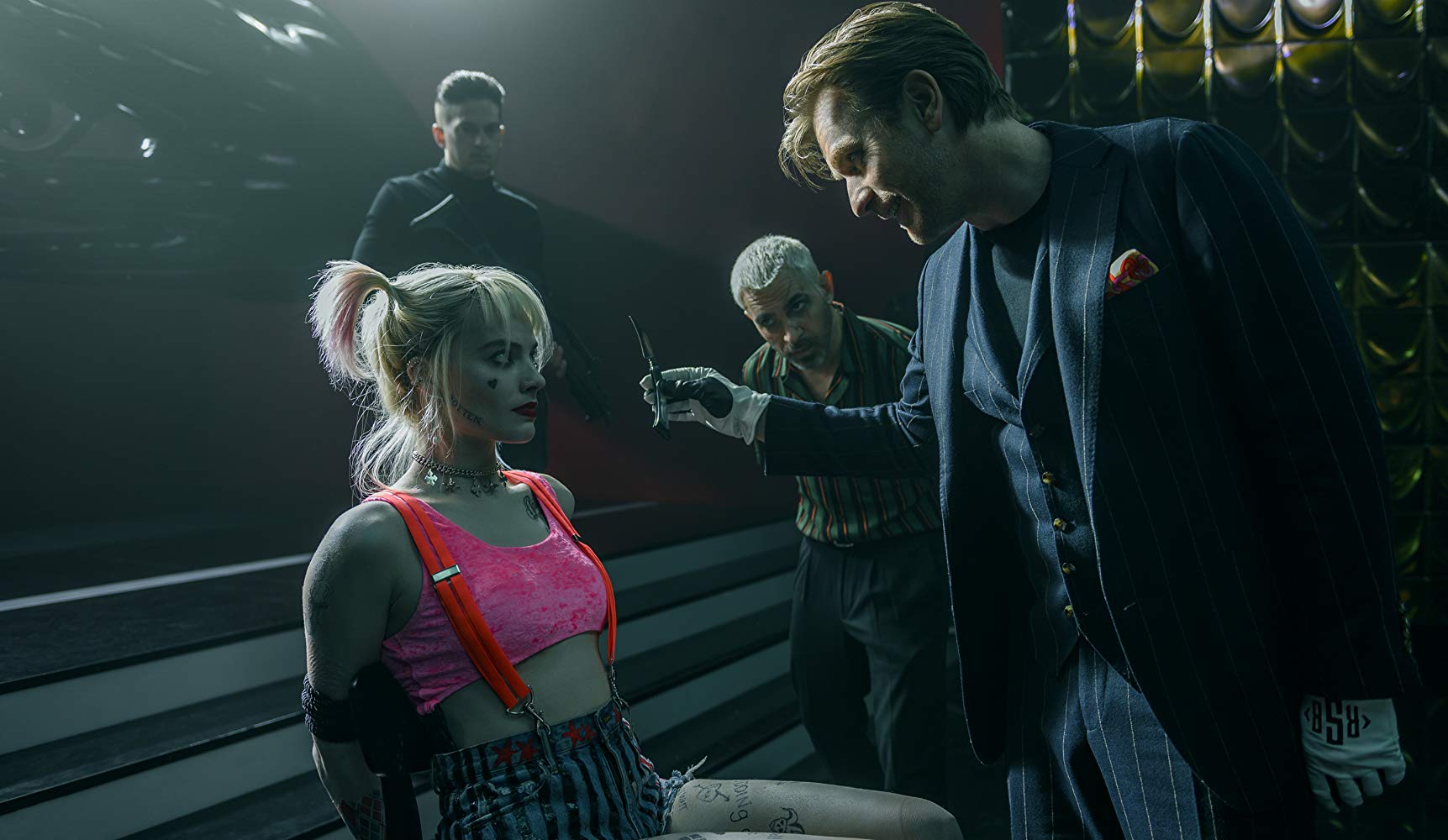 "Birds of Prey" centers on Harley Quinn (Margot Robbie) in the aftermath of her breakup from Joker, or Mr. J, as she affectionately refers to him. Now emancipated from her abusive lover, Harley celebrates her freedom by cutting her hair, adopting a pet hyena and blowing up the chemical plant where she and Joker cemented their bond. However, as Gotham City detective Renee Montoya (Rosie Perez) states during her investigation of the chemical plant explosion, Harley's freedom from Joker also makes her a wanted woman, as she no longer has Joker's protection from those she has wronged, which encompasses most of Gotham City.
One of those revenge seekers is Roman Sionis (Ewan McGregor), a crime lord and nightclub owner who reacts poorly to Harley's drunken behavior one night at his club. In exchange for her life, Harley offers to recover a priceless diamond for Roman from a pickpocket named Cassandra Cain (Ella Jay Basco) who snatched it from his henchman Victor (Chris Messina). However, to rev up the excitement, Roman also puts a sizable bounty on Cassandra's head, which attracts considerable attention, most alarmingly from the "crossbow killer," a vigilante named Helen Bertinelli (Mary Elizabeth Winstead) out to avenge her family's murderers. Through a series of convoluted events, Harley teams up with Helen, Cassandra, Renee and a mole in Roman's crew with a deadly high note (Jurnee Smollett-Bell) to put an end to Roman's reign of terror.
With an impressive sophomore directorial effort, filmmaker Cathy Yan manages to capture the combustible mindset of her central character with scary accuracy. "Birds of Prey" is the cinematic equivalent of the craziest funhouse you've ever entered, and its capacity for sustained delirium is impressive indeed. "Suicide Squad" was not well-liked among the masses, but few would argue that Harley Quinn was the most enjoyable aspect of that enterprise, as she brought a level of unbridled joy to the mayhem she perpetrated, so it comes as little surprise that her standalone film is imbued with a similar sense of controlled chaos. Helping Yan achieve this organized madness is a narratively messy but thoroughly enjoyable script by Christina Hodson that captures the character's psychotic spirit, cooks up some wickedly fun action sequences, and provides her with a colorful crew of empowered women for her to kick ass alongside. Bringing life to the enthusiastically violent proceedings is a top-notch crew of behind the scenes talent, including Matthew Libatique's virtuoso cinematography, Jay Cassidy and Evan Schiff's rapid fire editing, mind-blowing production design by K.K. Barrett and an energetic score by Daniel Pemberton ("Motherless Brooklyn")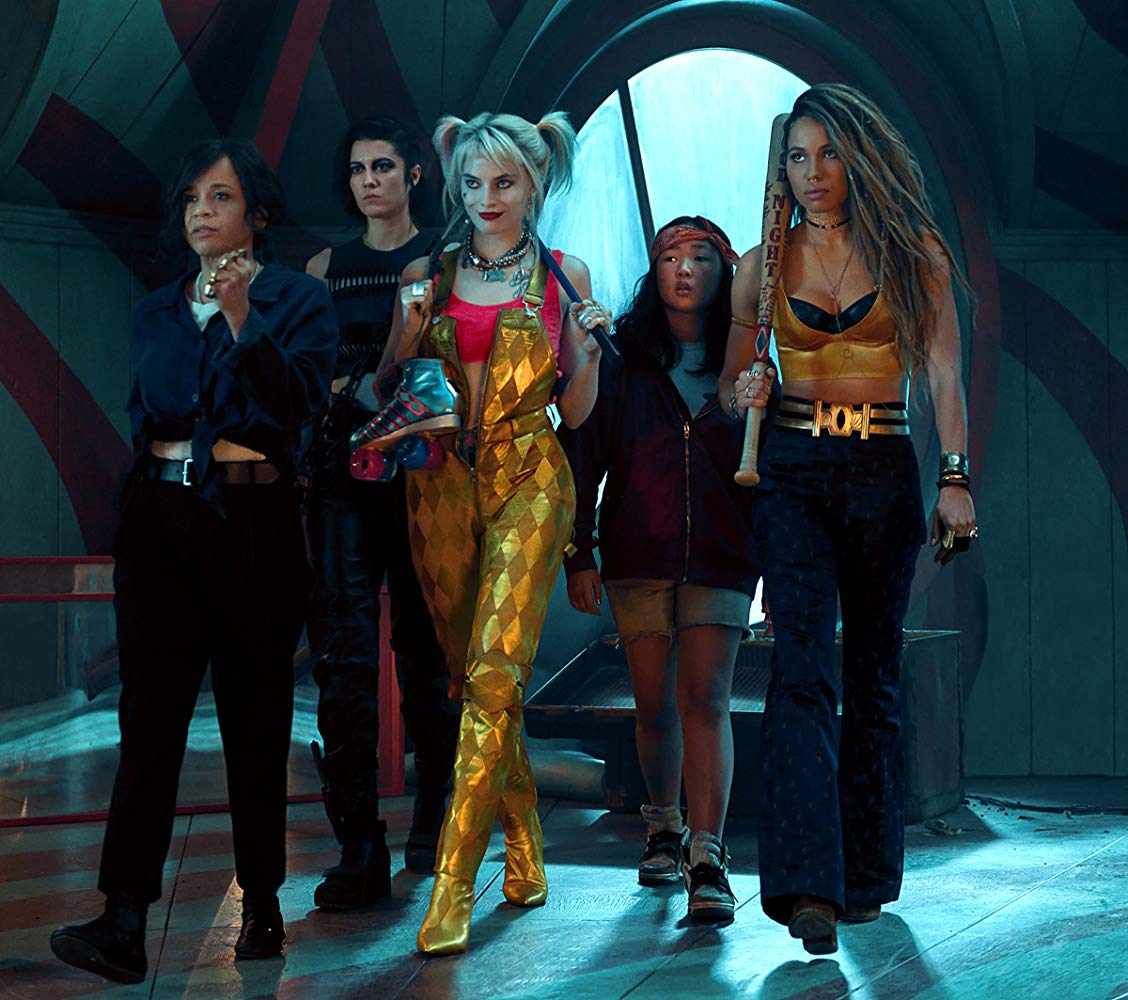 Beyond Cathy Yan's superb filmmaking, "Birds of Prey" really flies thanks to Margot Robbie's brilliantly bonkers lead performance as Joker's ex-girlfriend who takes her newfound freedom to enjoyable extremes. What the role lacks in depth Robbie more than makes up for with murderous enthusiasm, and audiences can expect an explosively good time with her as our tour guide. Regarding her killer costars, Rosie Perez proves she can still pack a serious punch as the detective who joins forces with Harley, Mary Elizabeth Winstead ratchets up the laughs and the body count as the avenging angel "crossbow killer," Jurnee-Smollett Bell leaves a lasting impression as the high-note hitting killer Black Canary, and Ella Jay Basco is delightfully mischievous as pickpocket Cassandra Cain. However, while it is Robbie's film, and her female costars shine alongside her, Ewan McGregor steals the show with his wickedly enjoyable turn as Roman Sionis, the skin-peeling crime lord who delights in death.
"Birds of Prey" is an insanely entertaining comic book film that revels in its lead character's murderous mindset.
By Lucas Mirabella
Running Time: 109 minutes
Rated R for strong violence and language throughout, and some sexual and drug material.
https://www.birdsofpreymovie.com