Day 3 of the 35th Annual Santa Barbara International Film Festival presented by UGG featured a heartening tribute to 2020 Oscar nominated actor Adam Driver, who received the Outstanding Performers of the Year Award presented by Belvedere Vodka. Driver was recognized for his critically acclaimed work in Noah Baumbach's Marriage Story.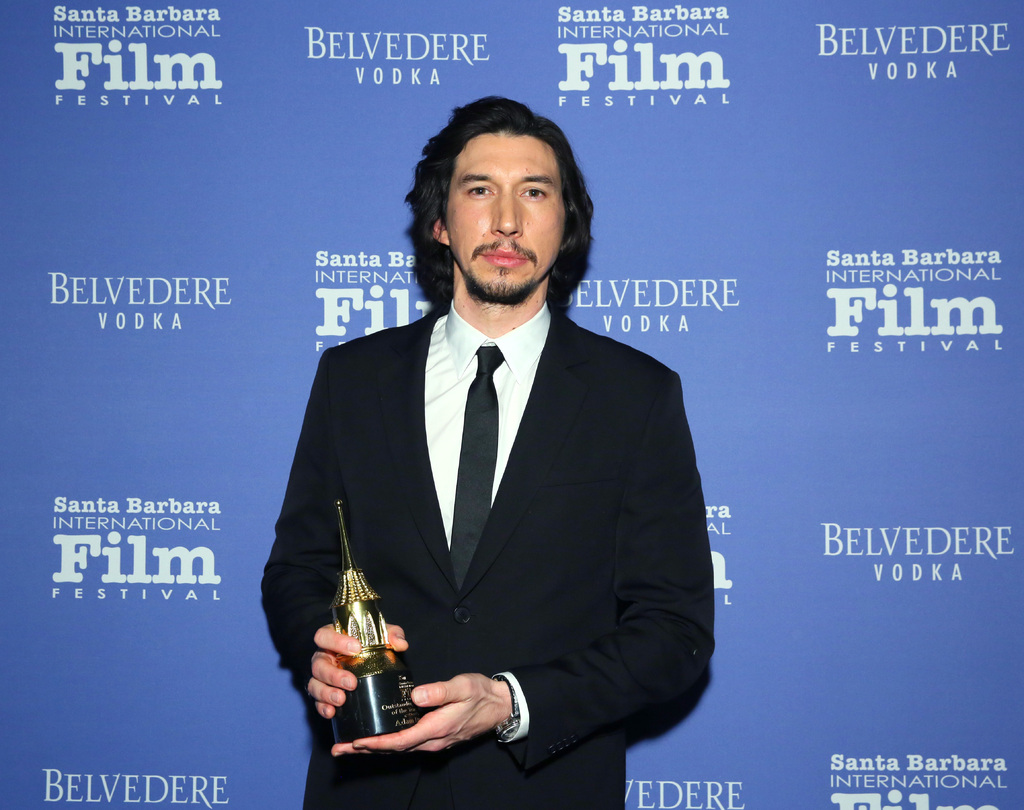 As he arrived to the tribute, the actor was greeted by SBIFF Executive Director Roger Durling, who later presented him with the award. After taking a few questions from young aspiring student journalists on the red carpet, Driver sat down with IndieWire's Anne Thompson for an insightful conversation and look back at his varied career and beginnings as a U.S. Marine.
Driver said, "Acting to me is many things. You know, it's a craft. It's a political act. Unfortunately, it's a business, and it's a service. I think that acting is a service industry. I'm there in service of the director, the actors and the crew, and the story overall, which is more important. I very much believe in that. I believe in the potential effect of great collaboration. I think movies and films and art can lead people out of the dark."
Following the tribute, Driver and Thompson headed just outside the theatre for a VIP after party presented by Belvedere, where guests mingled over specialty cocktails, struck a pose in a gif-able photo booth and gathered around warm cozy lounge areas amid the chilly Santa Barbara weather.
The Outstanding Performers of the Year Award recognizes select individuals who have distinguished themselves with exceptional performances in film this past year. Past recipients of the award include Rami Malek, Margot Robbie and Allison Janney, Ryan Gosling and Emma Stone, Brie Larson and Saoirse Ronan, Steve Carell, Cate Blanchett, Jennifer Lawrence, Viola Davis, James Franco, Colin Firth, Penelope Cruz, Angelina Jolie, Helen Mirren, Heath Ledger, Kate Winslet and Charlize Theron.
The 35th Annual Santa Barbara International Film Festival runs from January 15-25, 2020. For more information, and to purchase tickets, festival passes and packages, please visit www.sbiff.org.