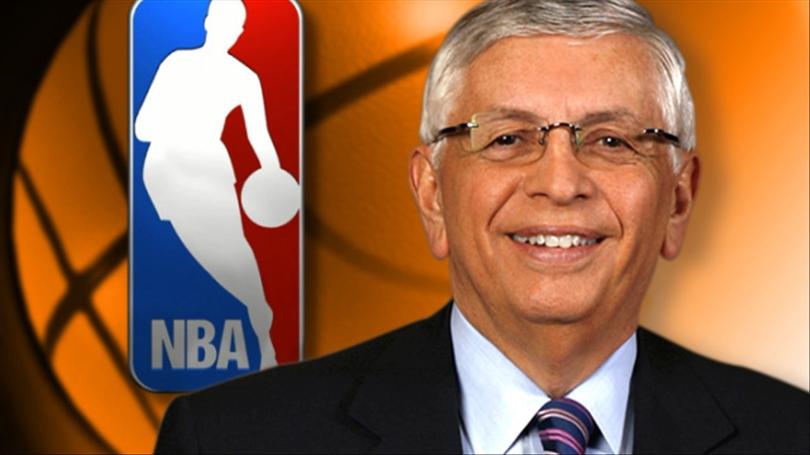 David Stern, the NBA Commissioner during the most successful period in league history, has died, the league announced Wednesday. He was 77. Stern died as a result of the brain hemorrhage he suffered three weeks ago. His wife, Dianne, and their family were with him at his bedside, the NBA said.
"For 22 years, I had a courtside seat to watch David in action. He was a mentor and one of my dearest friends," NBA commissioner Adam Silver said in a statement. "We spent countless hours in the office, at arenas and on planes wherever the game would take us. Like every NBA legend, David had extraordinary talents, but with him it was always about the fundamentals — preparation, attention to detail, and hard work."
David took over the NBA in 1984 with the league at a crossroads. But over the course of 30 years as Commissioner, he ushered in the modern global NBA. He launched groundbreaking media and marketing partnerships, digital assets and social responsibility programs that have brought the game to billions of people around the world. Because of David, the NBA is a truly global brand, making him not only one of the greatest sports commissioners of all time but also one of the most influential business leaders of his generation.
Stern was commissioner for three decades and shepherded the league into the global market. He helped expand the game on the backbone of the NBA's star players, highlighted by the Dream Team's impact at the 1992 Olympics.
The NBA itself grew under Stern. Seven teams joined the league, and six relocated. Stern also helped in the creation of the WNBA, which had its inaugural season in 1997, and the NBA Development League, now known as the G League, providing countless opportunities for players to pursue careers playing basketball in the United States that previously weren't available.
"We are deeply saddened by the passing of NBA Commissioner Emeritus David Stern. The WNBA will be forever grateful for his exemplary leadership and vision that led to the founding of our league," WNBA commissioner Cathy Engelbert said in a statement. "His steadfast commitment to women's sports was ahead of its time and has provided countless opportunities for women and young girls who aspire to play basketball. He will be missed."