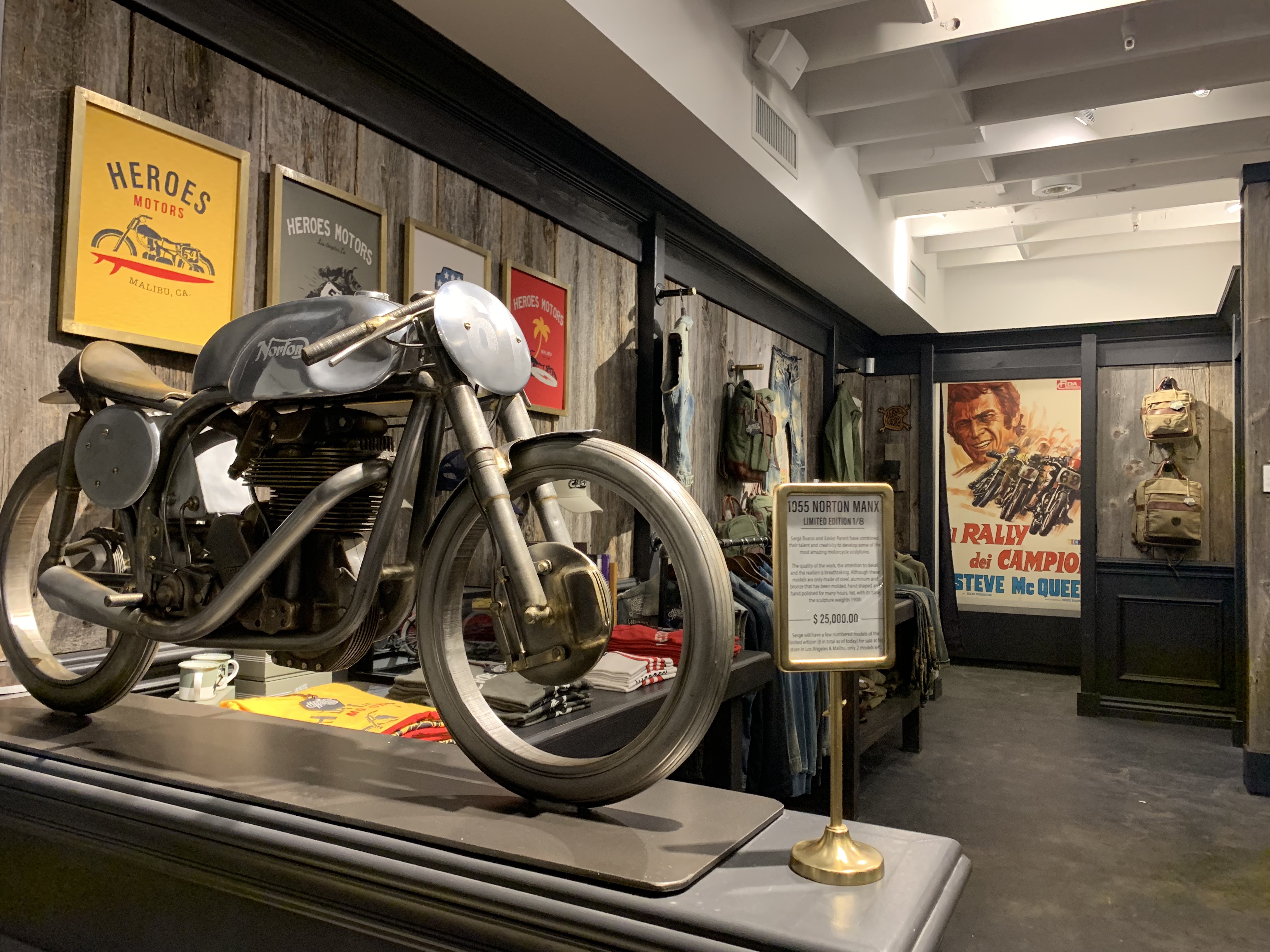 Heroes Motors founder, Serge Bueno has created his own unique motorcycle community and culture with vintage motorcycles and rad apparel.
Originally a French designer, he is well known for his talents in rebuilding classic motorcycles. His business is frequented by the likes of Mel Gibson, Arnold Schwarzenegger and more. With locations on La Brea Avenue and Melrose Avenue in Los Angeles, Bueno has expanded his Heroes Motors empire… opening his latest location in the heart of Malibu.
On Saturday, December 7th, Bueno welcomed top motorcycle enthusiasts and more to the grand opening, which celebrated Heroes Motors Malibu & John Varvatos' new Tequila Villa One.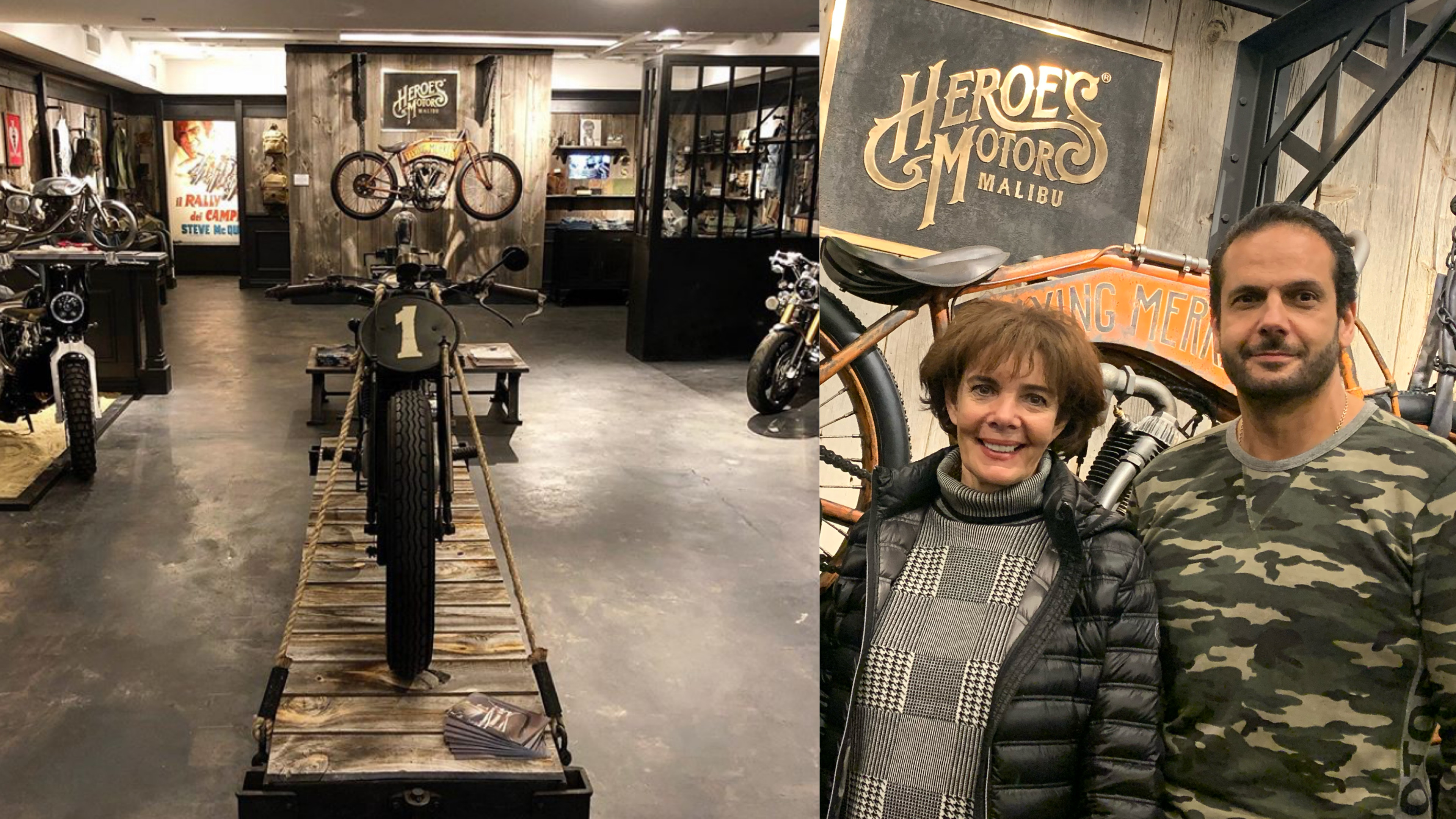 Suzanne Takowsky (Editor-In-Chief, Beverly Hills Times Magazine) & Serge Bueno
Located at the Malibu Country Mart on Cross Creek Road, the rock 'n' roll band MESS OF WIRES greeted guests with their electric guitar solos.
With delicious hors d'oeuvres from LA Chouquette, guests mingled and enjoyed perusing the impressive motorbikes and apparel. From t-shirts to leather jackets and jeans, everything is designed and handmade in the Los Angeles workshop.