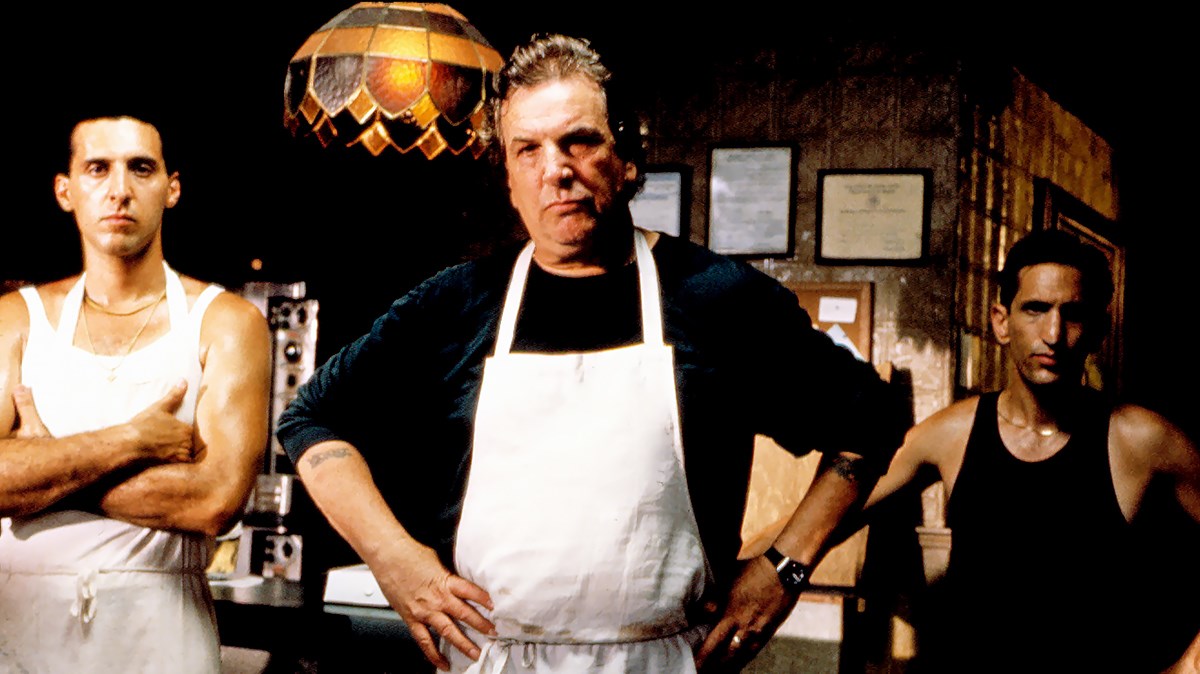 Danny Aiello with John Turturro and Richard Edson in "Do the Right Thing"
Danny Aiello was known for so many memorable characters in film. The acclaimed actor passed away at the age of 86 on Thursday December 12th. No other details surrounding his death have been released as of yet.
After Broadway, he made his movie debut at age 40 in the Robert De Niro film "Bang the Drum Slowly." Aiello eventually earned an Academy Award nomination for Spike Lee's 1989 "Do The Right Thing."
Also known for "Moonstruck," "Fort Apache: The Bronx," "The Godfather Part III" and "Once Upon a Time in America," Aiello also acted in "Harlem Nights," "Ruby," "Leon: The Professional" and "The Last Don."
Cher, who co-starred with Aiello in "Moonstruck" took to Twitter to write: "Danny was a Great Actor, But a Genius Comedic Actor. We Laughed so much. Making #Moonstruck."