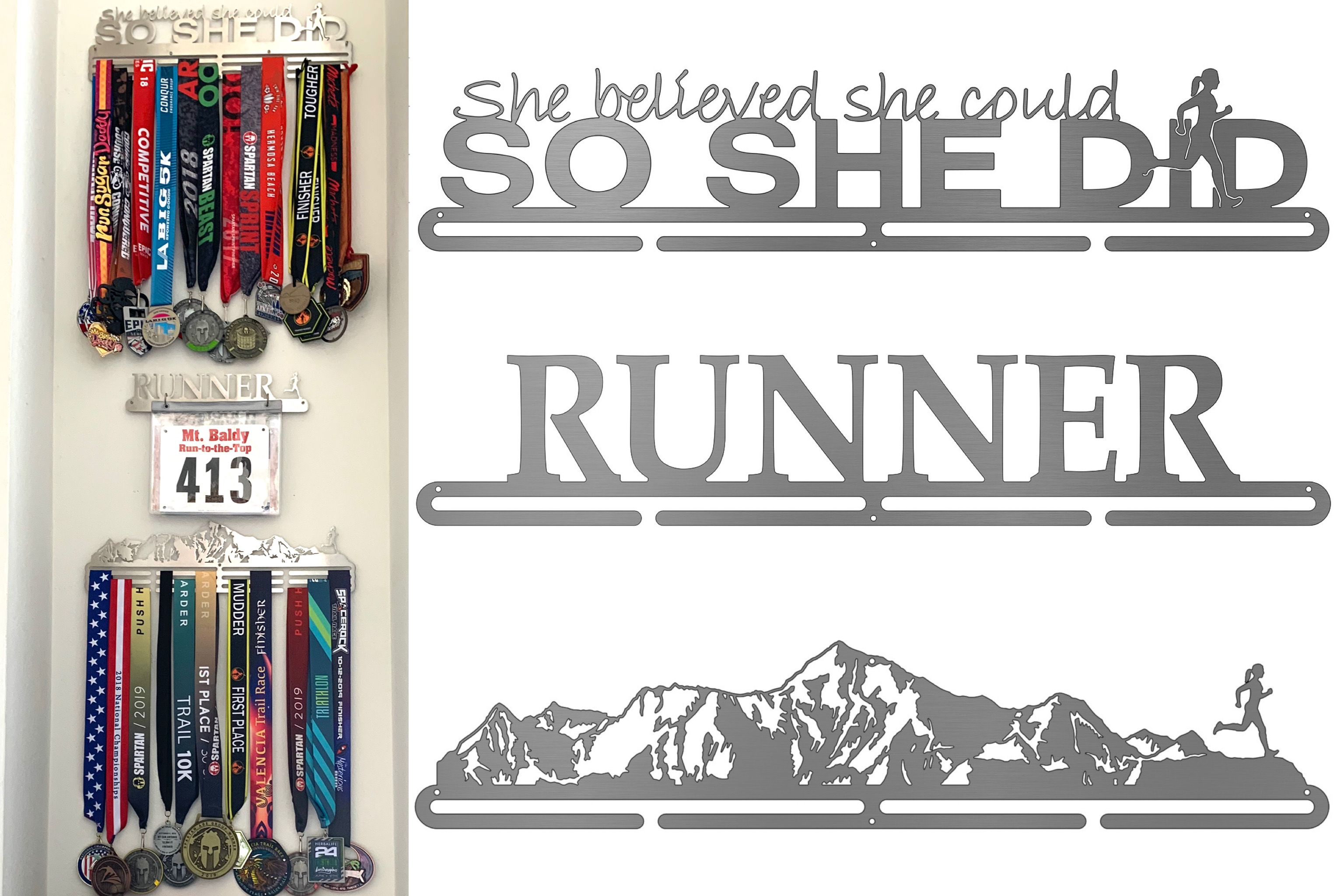 The new year is here and runners are anticipating their 2020 race season! Spartans and Tough Mudders are in training everyday. But, what will you do with all of your race bling from 2019? Many have them tangled up in a drawer somewhere. To get ahead of your Spring cleaning, we've discovered ALLIED MEDAL HANGERS to get you organized just in time for the New Year!
From motivational quotes to single medal hangers, AMH's owner Joel Exe and his design team offer sleek silver designs with incredible craftmanship. You can choose your lengths, from 12" to 18," with single, 2, 3 etc. hanger bars! Check out our top choices for 2020:
Mountainscape: This is a beautiful medal hanger, especially for trail runners with the Mountain lining. You can choose a man or a woman statue running on the right side.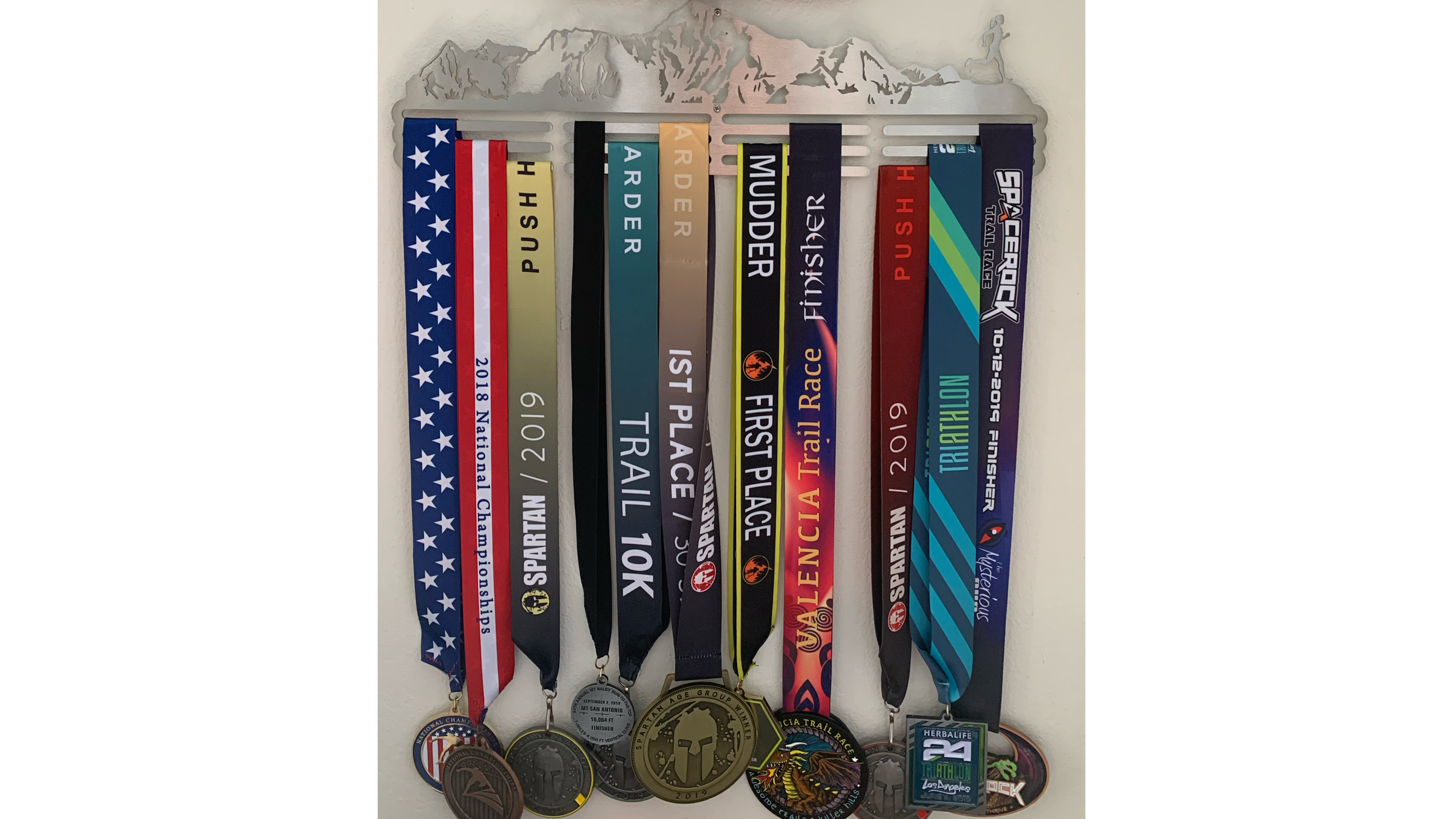 Runner for your bibs: I've got bibs coming out of my ears – and I save them all! this bib hanger allows you to organize them in plastic covers.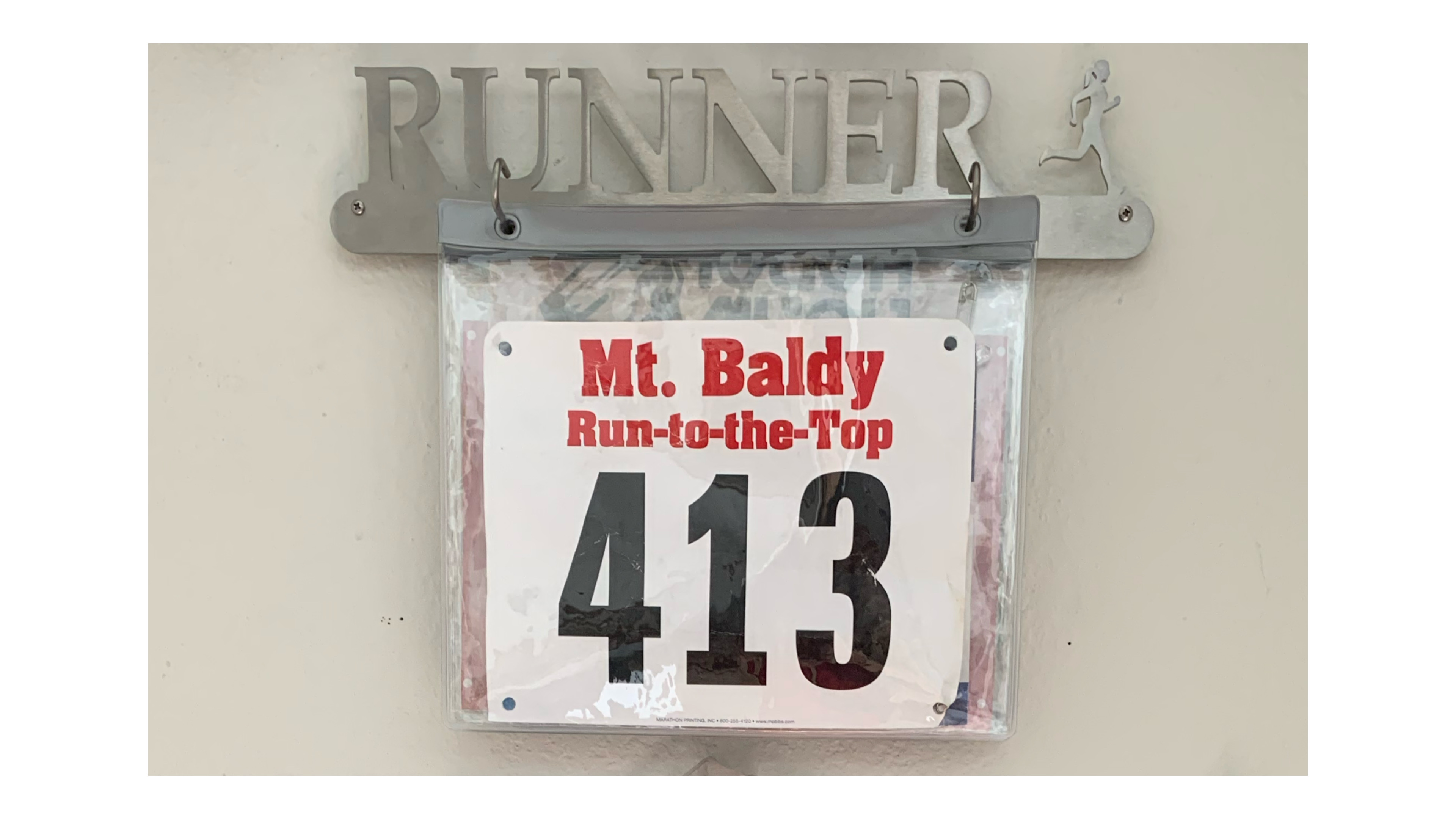 She Believe She Could – So She Did: As an athlete who overcomes a chronic disease, this motivational quote really spoke to me. With every race I run, I believe whenever I cross that finish line!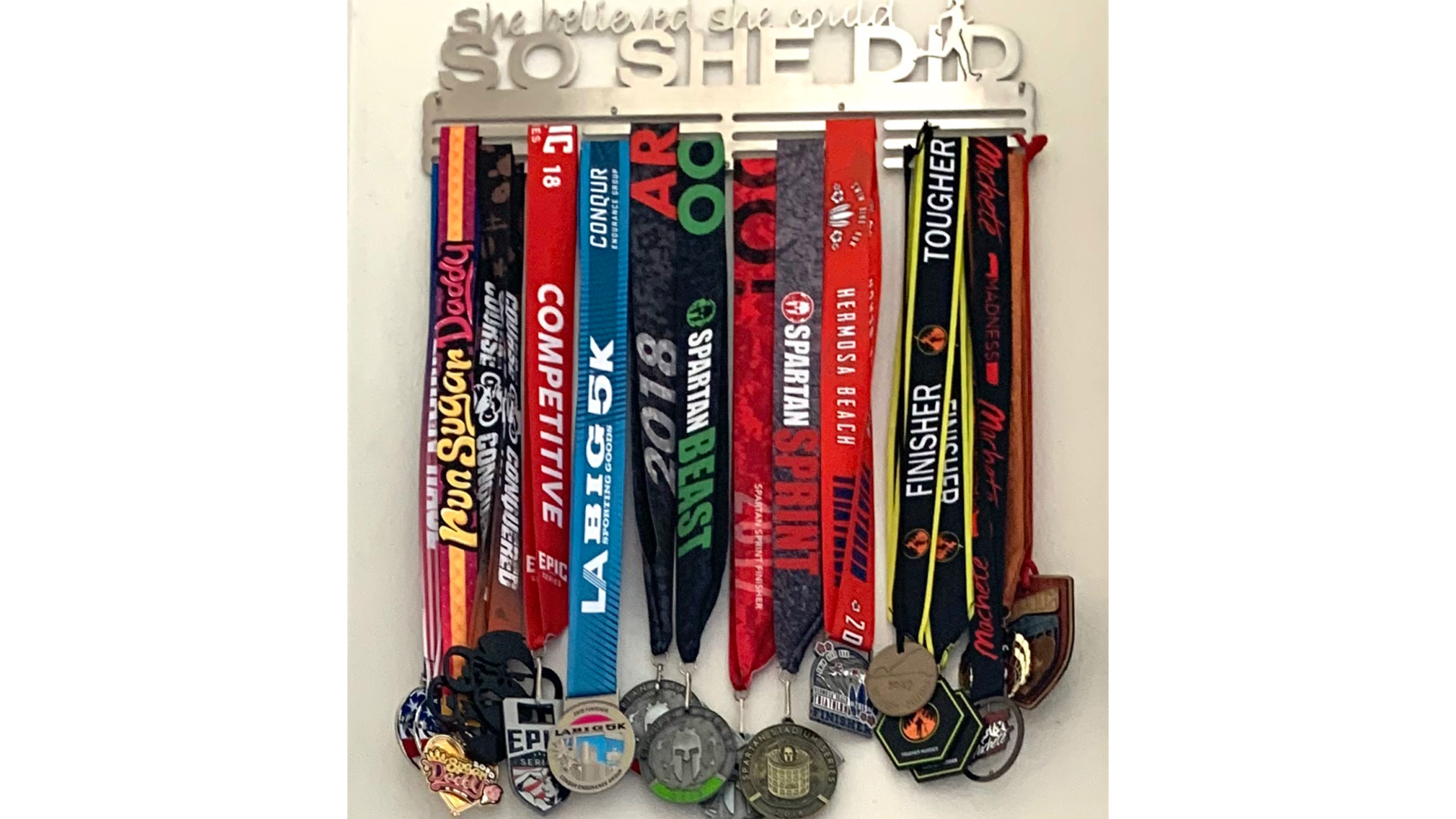 There's something for everyone and they even make for the perfect gift for your friend or family member who is a weekend warrior!
Check out their designs at https://www.medalhangers.com/