Robert De Niro – Academy Award®-winning actor, producer and director – has been named the 56th recipient of SAG-AFTRA's highest tribute: the SAG Life Achievement Award for career achievement and humanitarian accomplishment. De Niro will be presented the performers union's top accolade at the 26th Annual Screen Actors Guild Awards, which will be simulcast live on TNT and TBS on Sunday, Jan. 19, 2020 at 8 p.m. (ET), 7 p.m. (CT), 6 p.m. (MT) and 5 p.m. (PT).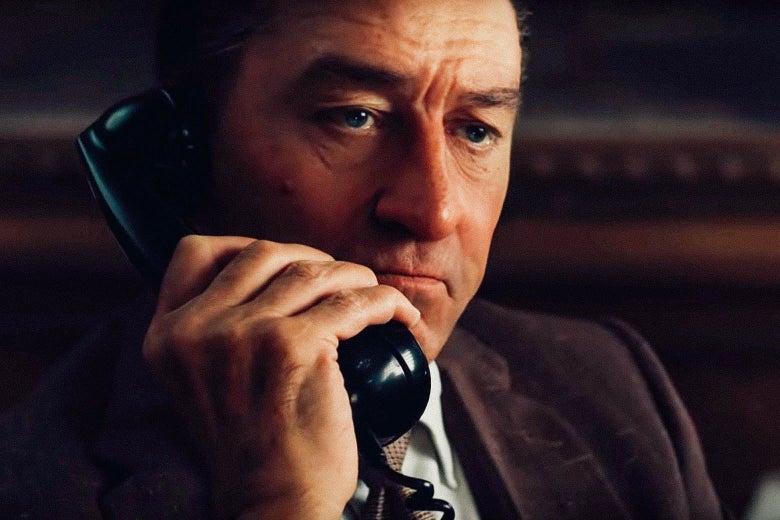 The SAG Life Achievement Award is given annually to an actor who fosters the "finest ideals of the acting profession." De Niro will add the award to his extraordinary catalog of preeminent industry and public honors, which includes two Academy Awards®, a Golden Globe® Award, the Cecil B. DeMille Award®, a Silver Berlin Bear, a Kennedy Center Honor, a Presidential Medal of Freedom, a GLADD Excellence in Media Award and the Film Society of Lincoln Center's Chaplin Award. He was also awarded an honorary Doctor of Fine Arts degree from Brown University.
"Robert De Niro is an actor of extraordinary depth and ability. The characters he creates captivate our imaginations. From the smoldering inferno of young Vito Corleone to the raging bull Jake Lamotta and everybody's grandpa Ben Whittaker, he continues to touch our hearts and open our minds to new and exciting worlds of understanding and emotion," said Gabrielle Carteris, President of SAG-AFTRA. "It is my great privilege to announce that SAG-AFTRA's highest honor will be presented to one of the most singular talents of our generation, Robert De Niro."
"I have been a member of this union for over 50 years. It's an honor to receive this award from SAG-AFTRA," says De Niro.
A Lasting Impact Through Film
De Niro is the recipient of a SAG Award® for his work as a member of the cast of American Hustle. He received Screen Actors Guild Awards cast nominations for his work in Silver Linings Playbook, for which he also earned an individual nomination, and Marvin's Room. De Niro is a seven-time Academy Award nominee, a six-time BAFTA nominee and a nine-time Golden Globe nominee. De Niro, who made his directorial debut in 1993 with A Bronx Tale, in which he also starred, can currently be seen in Joker.
De Niro's breakthrough role was in the 1973 film Mean Streets, where he began the first of nine collaborations with director Martin Scorsese. Other films created out of their special partnership includeGoodfellas, Cape Fear, Casino and the recently released Netflix film, The Irishman.
De Niro's incredible repertoire of films includes his Academy Award®-winning roles in The Godfather IIand Raging Bull, as well as Oscar®-nominated turns for his work in The Deer Hunter, Taxi Driver, Awakenings, Cape Fear and Silver Linings Playbook. De Niro has proven his versatility with his memorable dramatic roles in The Untouchables, Jackie Brown and Backdraft, and several successful comedies in his career, including Meet the Parents, Meet the Fockers, Little Fockers, Analyze This and the dramedy Midnight Run.