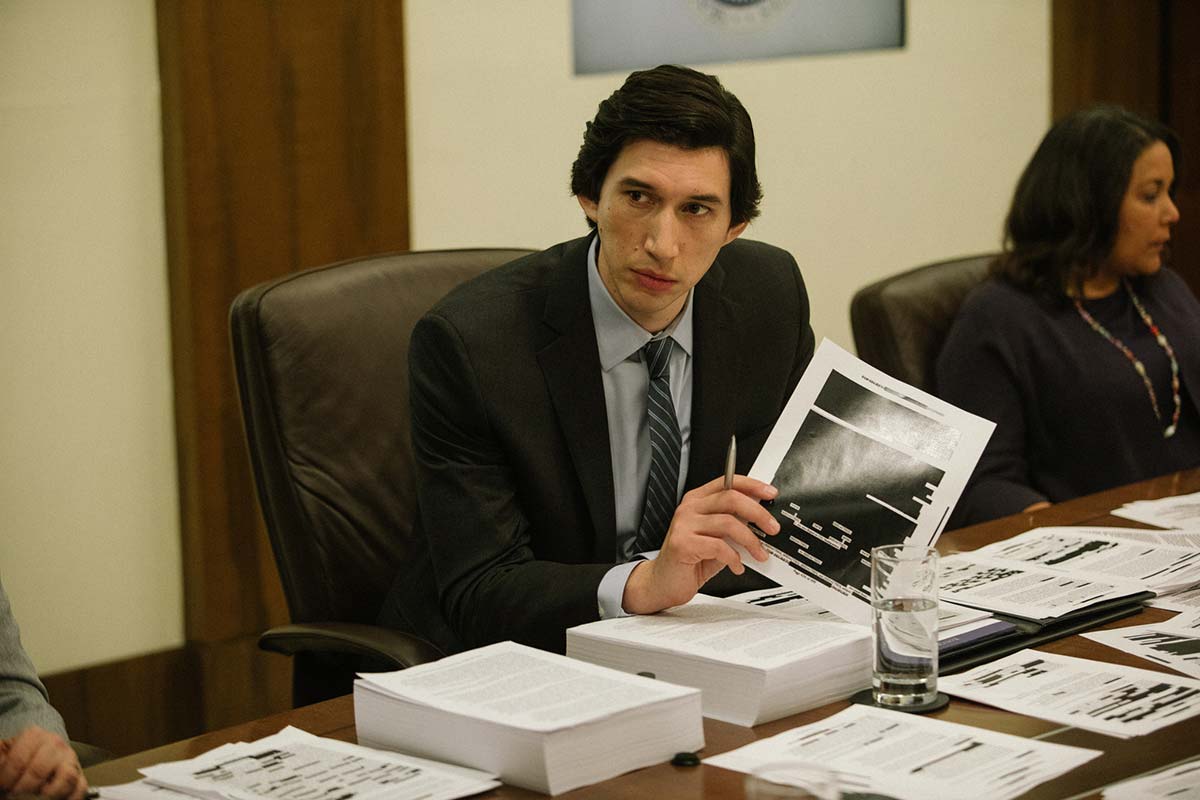 With his second standout performance of the season, Adam Driver shines in the role of staffer Daniel Jones, who leads the Senate Intelligence Committee's investigation into the CIA's secret torture program post 9/11 in "The Report," an intriguing political thriller costarring Annette Bening and Jon Hamm that evokes similarly paranoid 70s films like "All the President's Men" and "Three Days of the Condor."
Making his first foray into directing after a successful screenwriting career, including a strong collaboration with Steven Soderbergh ("The Informant," "Contagion"), Scott Z. Burns delivers a chilling real-world thriller that steers clear of partisan pandering, presenting the facts with a no-frills clarity that is as potent as it is infuriating. Taking a much more serious-minded approach to the fact-based material than he did with the satirically slanted "The Informant," Burns' brilliantly structured and ravenously researched script is impressive in its ability to properly relate the full degree of this governmental failure while still delivering a suspenseful and narratively satisfying entertainment. Highlighted by evocative camerawork by Eigil Bryid ("In Bruges"), an effectively ominous score by David Wingo and sharp editing by Greg O'Bryant, "The Report" is a compellingly infuriating political thriller that reaches peak outrage thanks to Adam Driver's captivating lead performance.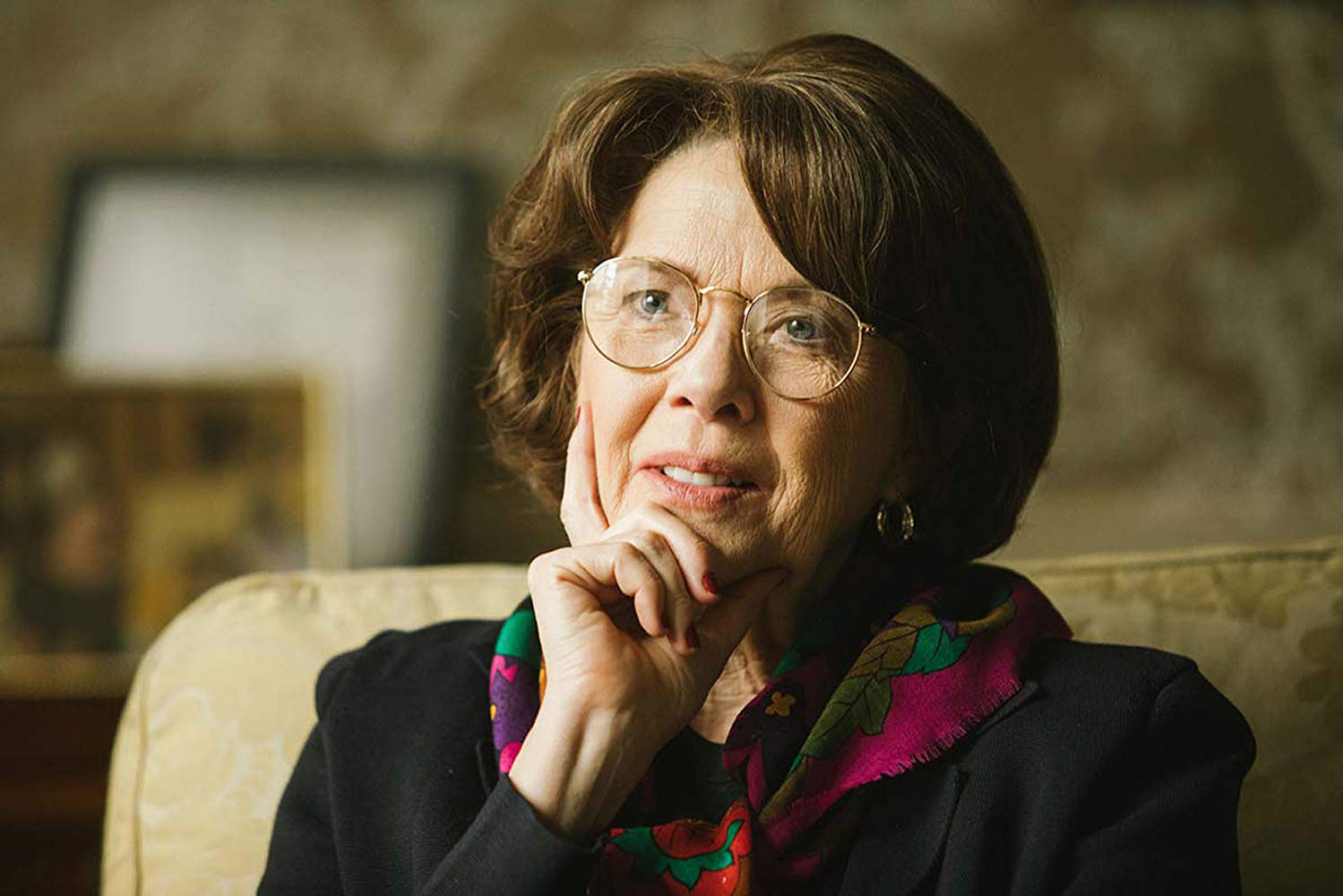 Set in the decade or so following 9/11, "The Report" centers on Daniel J. Jones (Adam Driver), an idealistic Harvard grad who, after a couple years teaching middle school in Baltimore in the early 2000s, decides to pursue a career as an F.B.I. investigator. Jones' stellar work for the bureau eventually catches the attention of Senator Dianne Feinstein (Annete Bening), who hires Jones to lead an investigation into the CIA's Detention and Interrogation Program, a shadowy affair that included illegal torture techniques, black sites, an undisclosed amount of inmates, and a host of other immoral procedures that jeopardized the country's integrity.
Working with a small team out of a windowless basement room at a secure government facility, Jones sifts through millions of classified documents in hopes of piecing together a coherent narrative about the origins of the illegal torture program, and how such a shameful procedure could have persisted for so long. Jones' task is made all the more difficult by the C.I.A., who destroy crucial evidence and try to impede the investigation at every possible turn. After three years of exhaustive research, Jones concludes his 6,700-page report, determining that the interrogation techniques were ultimately ineffective and inhumane, and that the C.I.A. misrepresented the program to policymakers. But when it comes time to publish the Committee's findings, the C.I.A. and the White House do everything in their power to prevent the Committee from publishing the report.
Writer-director Scott Z. Burns delivers an impassioned piece of filmmaking with this fearless exploration of a shameful incident in our nation's history that is told with an obsessive dedication to the facts. Although moviegoers may scoff at the political nature of the storyline, rest assured that mistakes were made on both sides, and Burns' extensively researched and impressively structured script takes pains to illustrate this point, and also to guide viewers through these horrific events with maximum clarity. Burns doesn't shy away from the scenes of "enhanced interrogation," allowing viewers to confront these images so as to understand their disturbing nature, but just as disturbing are the scenes of politicians and C.I.A. personnel operating out of self-interest, and the collective moral bankruptcy that created this fiasco. Jones' obsessive and increasingly paranoid quest is also depicted with effectively moody camerawork by Eigil Bryid, and nicely captures the conspiratorial story at hand.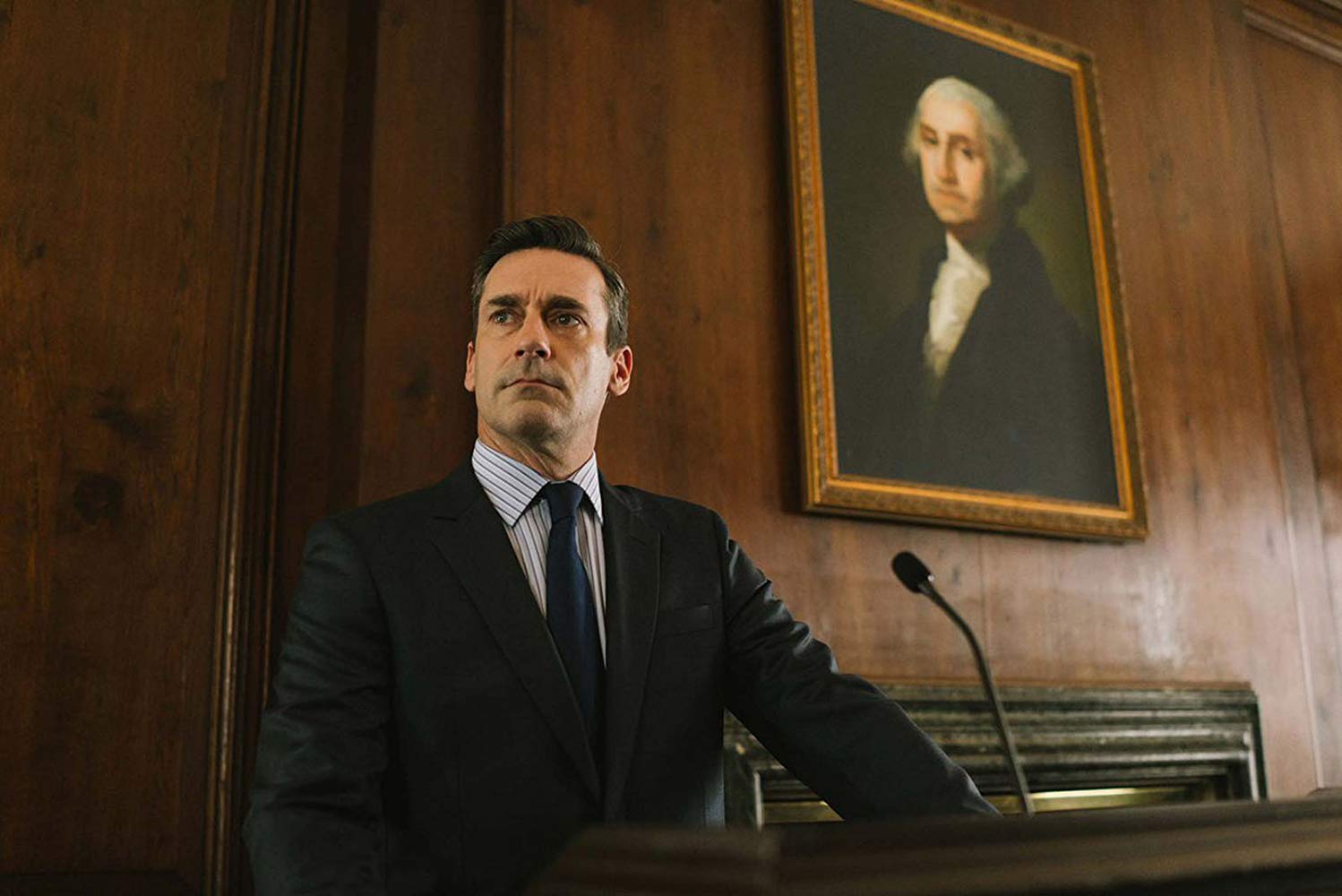 Although Burns' potent filmmaking and first-rate script help "The Report" achieve its force, the centerpiece of this infuriating true tale is the dedicated lead performance of Adam Driver as the single-minded Senate staffer who sacrificed his life and freedom in the interest of public service. Portraying a character who spends much of his time pouring over documents, and then having to relay that dense information to audiences and committee members alike, is a tall task, but Driver accomplishes it with ease, all the while poignantly portraying his character's internal strife. On the supporting side, Annette Bening delivers a memorable performance as Jones' boss, Senator Dianne Feinstein, while Jon Hamm also puts in strong supporting work as President Obama's Chief of Staff Denis McDonough.
"The Report" is a chillingly real political thriller that confronts the subject of governmental accountability at a time we need it most.
By Lucas Mirabella
Running Time: 120 minutes
Rated R for some scenes of inhumane treatment and torture, and language.
In theaters November 15th, streaming on Amazon Prime November 29th.
https://www.amazon.com/Report-Adam-Driver/dp/B07YVLC8R2