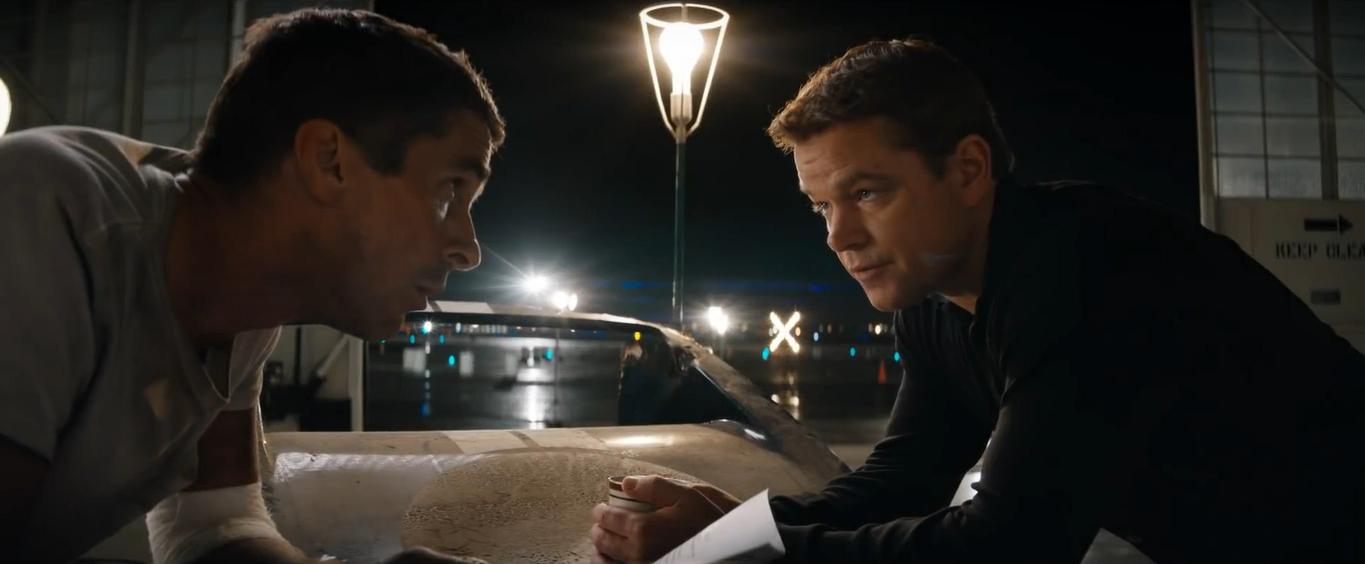 Matt Damon and Christian Bale bring the Oscars race to full throttle portraying celebrated car designer Carroll Shelby and fearless test driver Ken Miles as they team with Ford Motors to design a race car to defeat Ferrari at the 1966 race at LeMans in "Ford v Ferrari," an adrenaline-fueled bio-drama costarring Tracy Letts and Jon Bernthal.
Directed with high-octane intensity by James Mangold ("Logan," "Walk the Line"), this gripping sports drama is a definite awards contender that revels in its characters' larger-than-life personalities and relentless competitive drive, and whose incredible true story is dramatized with breathtaking brilliance. Boasting a riveting screenplay from Jason Keller and brothers Jez and John-Henry Butterworth that captures the characters' private lives and public rivalries with equal aplomb, there is more than enough highly-charged drama within this sports spectacle to sustain the extended running time, to say nothing of the vivid and visceral racing sequences. Revving up the overall experience of this standout bio-drama is a pair of endearing performances from Matt Damon and Christian Bale, with the latter almost certainly steering his way to another nomination, though the whole cast brings their best to help fine-tune this production. It's a thrilling sports pic that will likely be in contention at the Oscar finish line.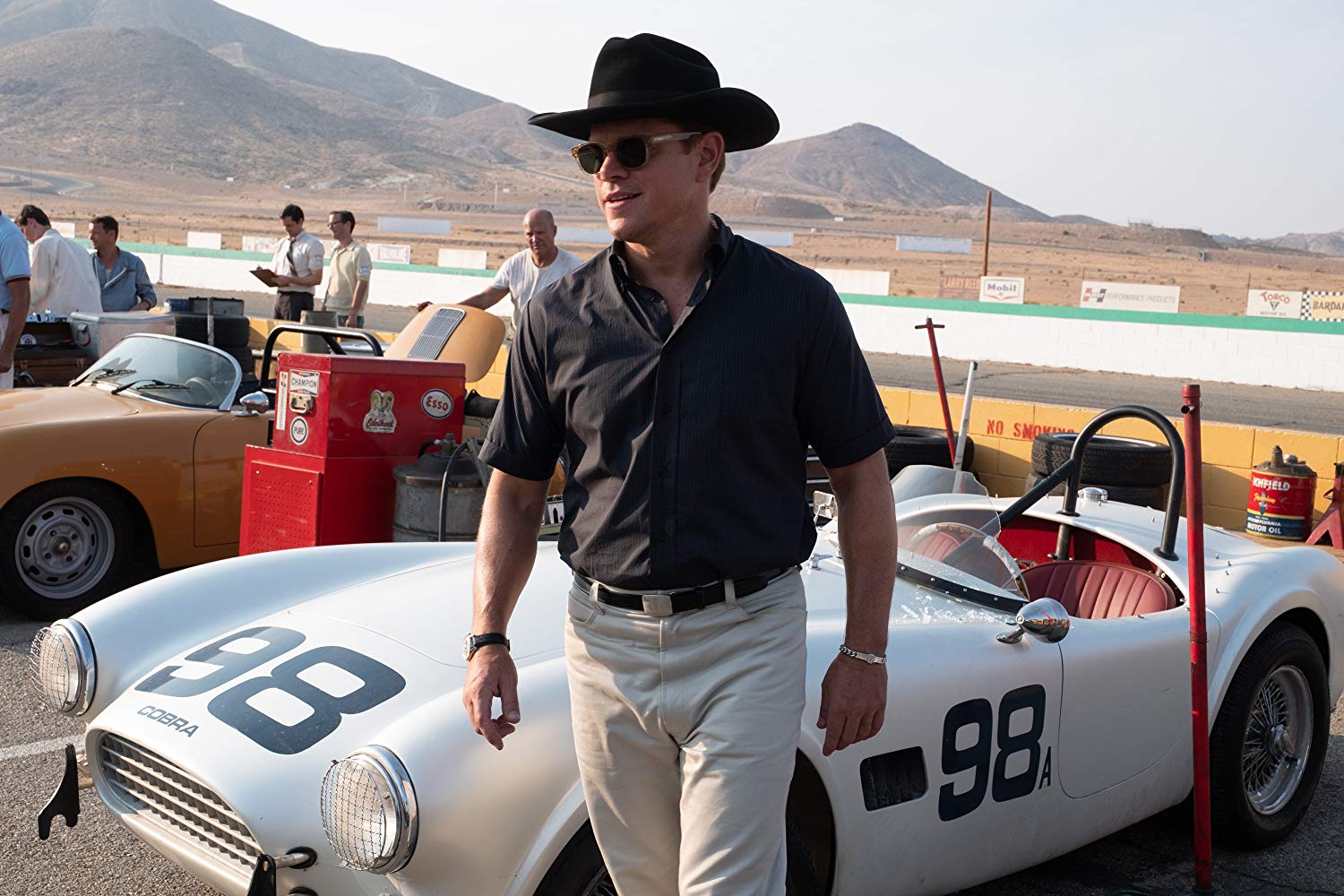 "Ford v Ferrari begins in 1959 with race car driver Carroll Shelby (Matt Damon) winning the most difficult race in the world, the 24 Hours of Le Mans. But Shelby's triumph is short-lived, as soon thereafter his racing career is sidelined by a serious heart condition. Rather than leave the business altogether, Shelby uses his racing reputation and automotive prowess to design cars out of a warehouse in Venice Beach alongside a crack team that includes a brash but phenomenal British test driver named Ken Miles (Christian Bale). Ken is a devoted family man but whose brilliance behind the wheel is overshadowed by arrogance and stubbornness.
The storyline revs up when Henry Ford II (Tracy Letts), desperate to revitalize his father's floundering Ford Motor Company, is persuaded by Ford vice president Lee Iacocca (Jon Bernthal) to buy Ferrari, a respected brand and perpetual winner in the racing world but whose finances are a mess. When this attempt backfires, resulting in Ford being embarrassed in the press and personally insulted by Enzo Ferrari (Remo Girone), Ford makes it his mission in life to create a racing car that will beat the Ferrari team, and hires Shelby to carry out the Herculean task. With the odds against them and time running short, Shelby and his enterprising team of engineers and mechanics set out to design the ultimate race car, the Ford GT40, but corporate middlemen and clashing egos create obstacles along the way.
Returning to the realm of bio-drama after his superb superhero film "Logan," director James Mangold ("Walk the Line") delivers a heart-stopping, crowd-pleasing sports drama that fires on all cylinders, and announces itself as a serious awards contender. From the thrilling racing sequences that put moviegoers right in the driver's seat, to the fascinating human drama featuring big personalities clashing from all sides, "Ford v Ferrari" is equally fascinating for its character dynamics as it is for its namesake car race. Elevated by a crafty script by Jason Keller and Jez and John-Henry Butterworth that uses the characters' private lives to heighten the racing battle at the film's center, the story's power comes as much from the engines as it does the people involved, with the moving depiction of Miles and Shelby's friendship standing out most prominently. Helping this riveting racing film reach full speed is the exhilarating cinematography from Phedon Papamichael, which may be the most realistic onscreen depiction of racing to date.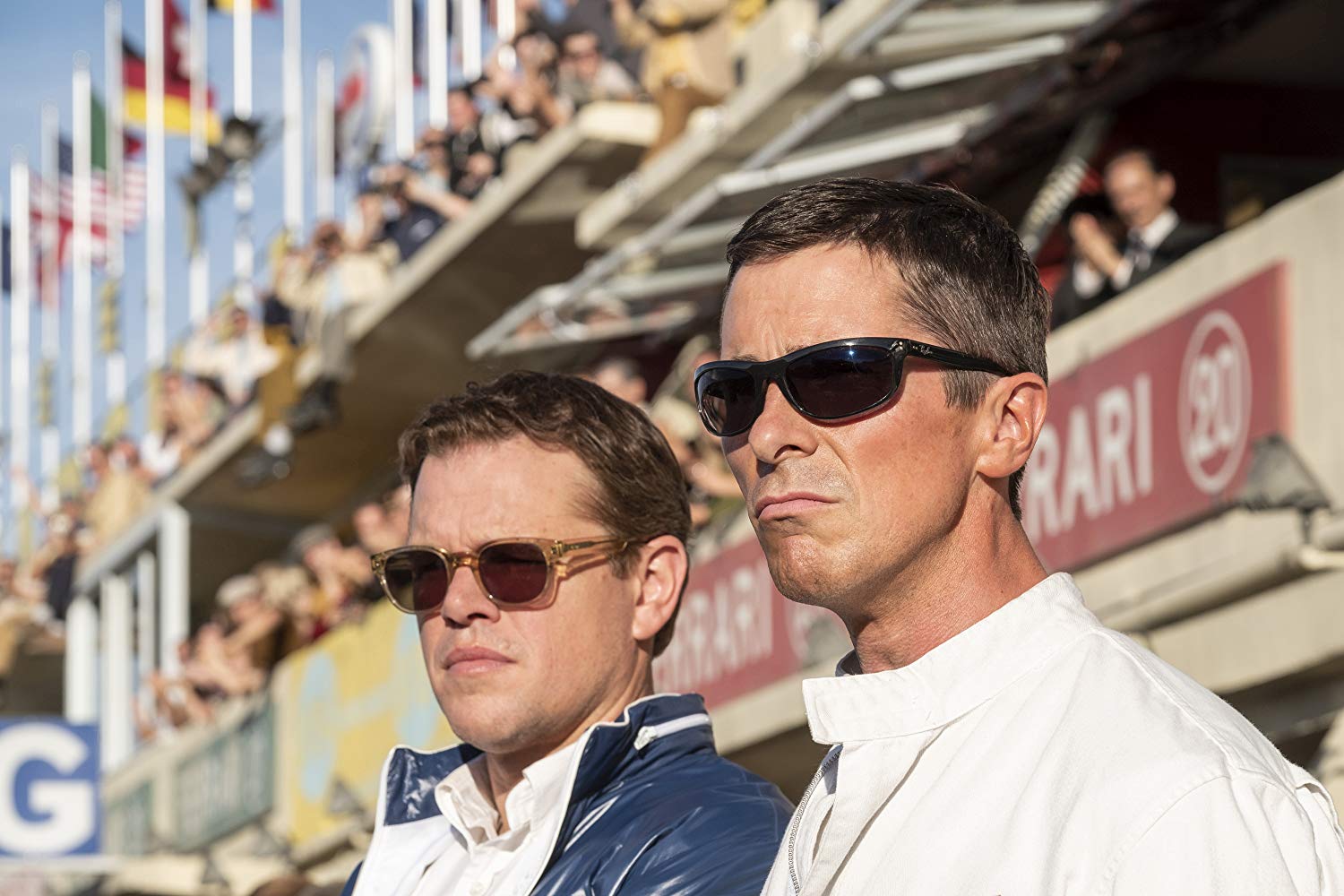 While the racing sequences are undoubtedly the most thrilling aspect of this production, the engaging performances from the ensemble cast are what gives "Ford v Ferrari" its emotional drive, with Matt Damon's intensely likable portrayal of Carroll Shelby front and center. However, as the arrogant British race champ who steers their record-breaking creation into sports history, Christian Bale's performance is far and away the showiest and most entertaining of the lot, suffused with a mischief and exhilarating recklessness that ratchets up the humor and suspense at every turn. Tracy Letts is downright delightful as Henry Ford II, whose rivalry with Enzo Ferrari jumpstarts the action, while Jon Bernthal makes a strong showing as Ford vice president Lee Iacocca. Caitriona Balfe also holds her own portraying Miles' beleaguered wife Mollie.
"Ford v Ferrari" is a superb sports drama that will stay with you long after the race is through.
By Lucas Mirabella
Running Time: 152 minutes
Rated PG-13 for some language and peril.