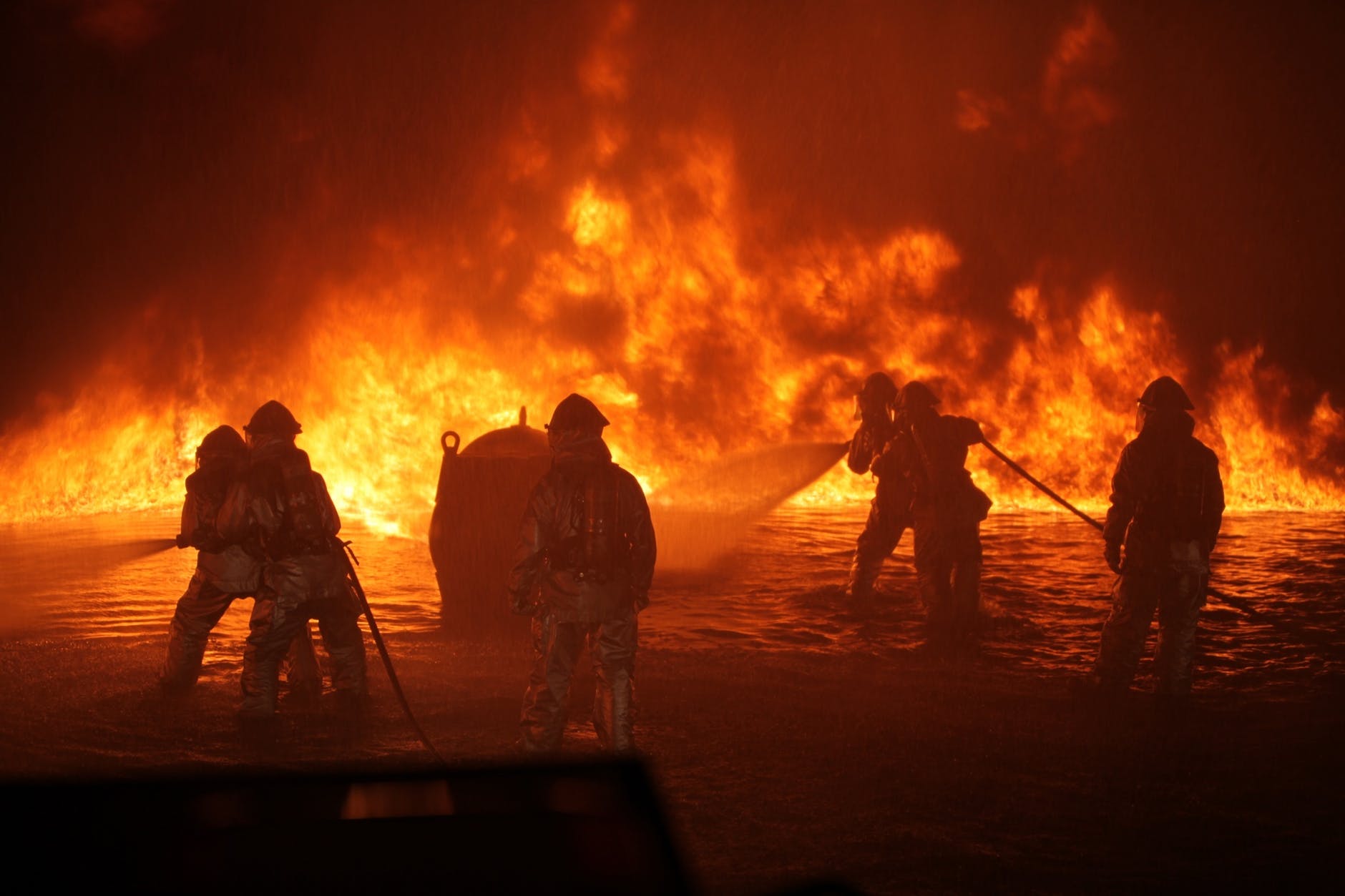 The American Red Cross Los Angeles Region has transitioned two evacuation centers into overnight shelters for residents affected by the Getty Fire. The shelters were initially opened by the City of Los Angeles to create a safe space for those evacuating. After a day of providing support and services, the Red Cross has transitioned those evacuation centers into shelters, as the mandatory evacuations are still in place.
For those being impacted by the fires, the Red Cross shelters are open at:
Westwood Recreation Center
1350 S. Sepulveda Blvd. Los Angeles, CA 90025
Palisades Recreation Center
851 Alma Real Drive, Pacific Palisades, CA 9027
Shelter services include meals, a safe and clean place to sleep, comfort kits with personal hygiene items and individual care.
"The Red Cross is committed to helping all those affected and providing services until we are no longer needed," said Jarrett Barrios, CEO of the Red Cross LA. "Wildfires move quickly, and we encourage all residents to evacuate if they need to, and lean on the Red Cross if we can be of help."
The following evacuation centers will remain open until 8 p.m., but will close overnight:
Cheviot Hills Recreation Center
2551 Motor Ave, Los Angeles, CA 90069
Stoner Recreation Center
1835 Stoner Ave, Los Angeles, CA 90025
Van Nuys/Sherman Oaks Recreation Center
14201 Huston St., Sherman Oaks, CA 91423
In addition to the two shelters, the Red Cross is continuing to aid those affected by the Tick Fire. In collaboration with several community partners, the Red Cross will be taking part in the Local Assistance Center that brings together several community organizations to discuss disaster recovery services. Red Cross caseworkers will continue to reach out to families displaced by the Tick Fire, which started on Thursday, Oct. 24, prompting the Red Cross to open two shelters.
If you're affected by the fire, you do not need to be staying overnight at the shelter to take advantage of Red Cross shelter services. The Red Cross encourages those living near fire zones to stay alert and follow evacuation orders.
The local Red Cross is dedicated to assisting those affected by disasters. We are working closely with local emergency management and our partners to coordinate relief efforts. Trained Red Cross volunteers and staff are on call round-the-clock and ready to assist in various aspects including sheltering, feeding, disaster assessment, casework, and more.
Listen to local radio and television stations for updated emergency information.
Check emergency kit and replenish any items missing or in short supply. Keep it nearby.
If you have time, take photos and videos of the inside and outside of your home.
Be prepared to evacuate at a moment's notice. You don't have to wait for an official evacuation order. If you feel threatened, be sure that you leave with time to spare.
Confine all pets to one room so you can quickly and easily take them and go if you need to evacuate. Keep pets on leashes or in carriers, as they can scare easily and run away during disasters like this one.
Back your car into the driveway for a safer and more efficient way out. Park in an open space facing the direction of escape. Make sure you have at least a ½ tank of gas.
Keep indoor air clean by closing windows and doors to prevent outside smoke from getting in.
Visit redcross.org or download the free Red Cross Emergency App for more preparedness tips and safety checklists, localizable alerts, Shelter Locator and more.
Follow @RedCrossLA on Twitter for the latest updates on our disaster relief efforts, shelter information and more.
The American Red Cross shelters, feeds and provides emotional support to victims of disasters; supplies about 40 percent of the nation's blood; teaches skills that save lives; provides international humanitarian aid; and supports military members and their families. The Red Cross is a not-for-profit organization that depends on volunteers and the generosity of the American public to perform its mission For more information, please visit redcross.org/la or cruzrojaamericana.org, or visit us on Twitter at @RedCrossLA or @CruzRojaLA.